Mayor Defends Using Campaign Funds on Daughter's Wedding, Argues It Doubled as Campaign Event
The mayor of Romulus, Michigan, has defended using thousands of dollars in campaign funds to help pay for his daughter's wedding by stating that it doubled as a campaign event.
Romulus Mayor LeRoy Burcroff acknowledged using $4,500 from the funds to cover the open bar at the wedding at a yacht club, according to a Friday report from local ABC News affiliate WXYZ.
Burcroff's attorney, Daniel Wholihan, told the news outlet that the wedding was related to the campaign because many of those attending the wedding had also worked for Burcroff.
Wholihan added that while using the money for the wedding created "poor optics," he did not believe it constituted an improper use of funds. He said that Burcroff has since repaid the expenses to his campaign, WXYZ reported.
But campaign finance experts argued that Wholihan's definition of a campaign event was too broad.
"If the wedding of your own daughter could be a campaign event, what sort of event cannot be a campaign function?" Simon D. Schuster, the executive director of the Michigan Campaign Finance Network, told WXYZ.
"That broad latitude that elected officials have to at least attempt to explain away potentially inappropriate financial transactions is striking," he added.
The wedding was not the first time Burcroff has faced scrutiny for questionable spending.
Earlier this year, Michigan Secretary of State Jocelyn Benson launched an investigation into Burcroff's finances following reports that the mayor has improperly used funds to pay family members, yacht club memberships, and to purchase a Jeep Wrangler. It is illegal to use campaign spending for personal use in Michigan.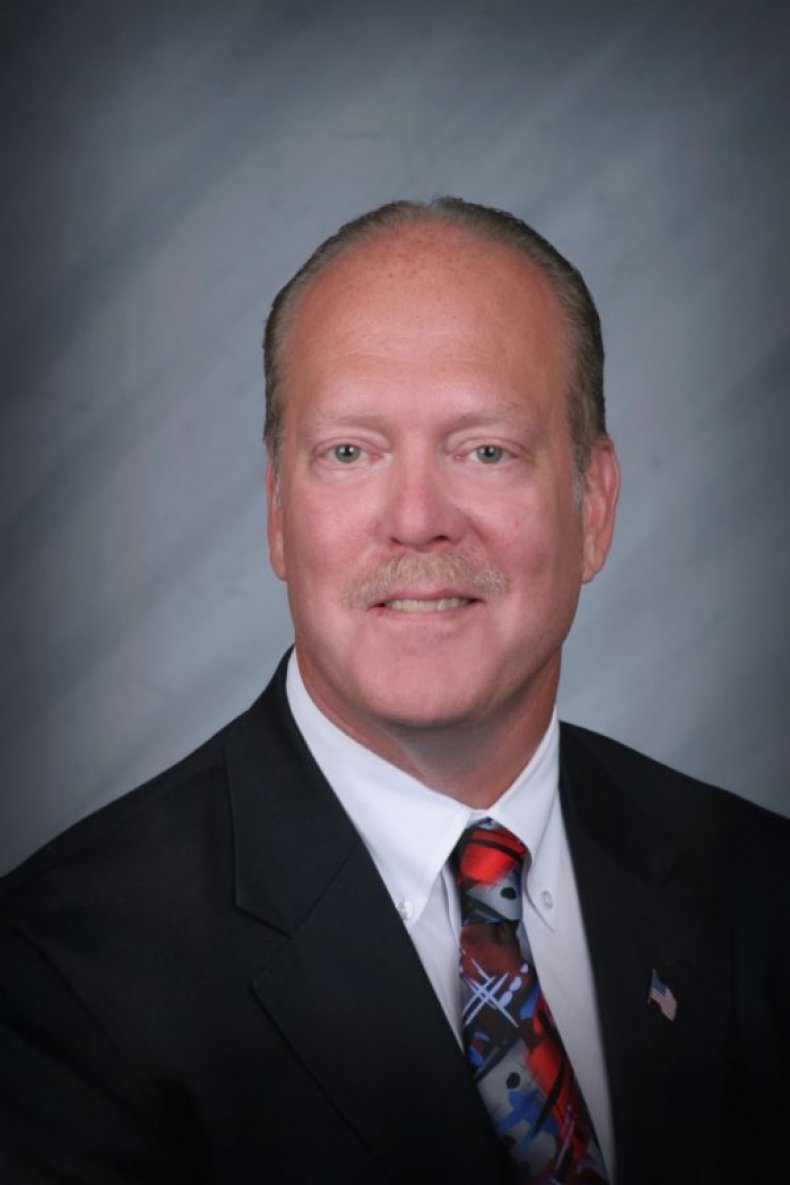 WXYZ first reported a series of questionable payments made by the mayor in December, which included more than $6,000 worth of payments made to his children, brother and son-in-law for office rent and campaign office maintenance.
The news outlet also uncovered $3,800 paid in membership fees to the Belleville Yacht Club, where his daughter's wedding was held.
In response to the secretary of state probe, in May, Wholihan acknowledged that Burcroff used the $4,500 for his daughter's wedding, as well as nearly $15,000 for donations to his local church in May. As reported by WXYZ, Wholihan said that the mayor has since returned up to $20,000 back to his campaign.
According to the city's website, Burcroff is a Navy veteran and local business owner and father of three children, who "believes that integrity-driven leadership, outstanding customer service, safe neighborhoods, financial stability, and a 'business friendly' city administration are important areas for local government to focus on."
The mayor, who said earlier this year he will not be seeking re-election, remains under investigation by the secretary of state.
Newsweek contacted Burcroff for additional comment, but did not hear back in time for publication.