Mayor of Indiana City Dennis Tyler Arrested After Four-Year Corruption Probe
An Indiana mayor has been arrested by FBI officials following a four-year corruption probe.
Dennis Tyler, two-term mayor of Muncie, a city 60 miles north-east of Indianapolis, was detained in his home on Monday morning after agents executed a warrant for his arrest.
The 76-year-old Democrat was due to step down on December 31 and was set for retirement. He opted not to stand for a third term earlier this year.
Newsweek has contacted the Department of Justice to confirm the charges in connection to Tyler's arrest, but they were not made available prior to publication. A spokesperson for the FBI, however, confirmed to Newsweek Tyler's arrest.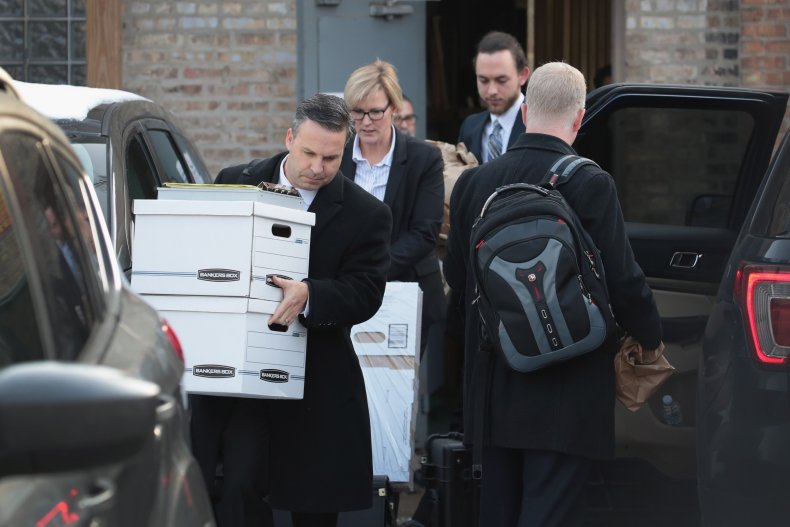 "I can confirm an arrest warrant was executed at the home of Mayor Dennis Tyler this morning and he is currently in custody," the FBI spokesperson said.
It comes after a four-year investigation into Tyler and various officials within the Muncie city administration that started in May 2016.
Muncie Building Commissioner Craig Nichols was the first to come under scrutiny when his private contracting companies were fraudulently tasked with carrying out government contracts for building demolitions.
The investigation was launched after The Star Press reported on the contracts and the newspaper later revealed this Nichols' companies, Advanced Walls and Ceilings and Capitol Consulting, were paid $498,564 and $300,000 respectively between 2015 and 2016.
In January 2017, FBI officials executed search warrants at city hall and Nichols' home.
A month later, he was indicted on 34 federal counts of money laundering, wire fraud and theft. In September 2018, Nichols pleaded guilty to wire fraud and money laundering, and the remaining 32 charges were dismissed. He was sentenced to two years in prison.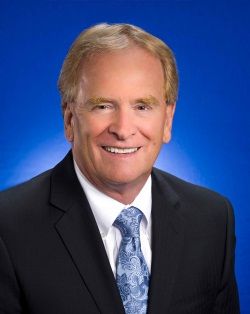 Dennis Tyler, the eight-year mayor of Muncie, a city 60 miles north-east of Indianapolis.
City of Muncie
According to The Star Press, Tyler and Phil Nichols, Craig Nicols' father, also held meetings in the city's Democratic headquarters to arrange fraudulent counterbids so that the latter would avoid suspicion.
Although Phil Nichols was not charged by FBI officers, a number of other local officials and businessmen have been arrested and sentenced in the four-year probe.
Tracy Barton, the superintendent of sewer maintenance for the Muncie Sanitary District, and Jeffrey Burke, owner of McGalliard Guns and More, were charged with fraud-related charges in September 2018.
Rodney Barber, 51, was indicted on two counts of wire fraud, conspiracy to commit wire fraud and making a false statement in May of this year.
Nikki Grigsby, a city hall official, was arrested in connection with bid-rigging allegations earlier this month.
They are yet to be sentenced.