Jerusalem Mayor Urges Residents to Carry Weapons at All Times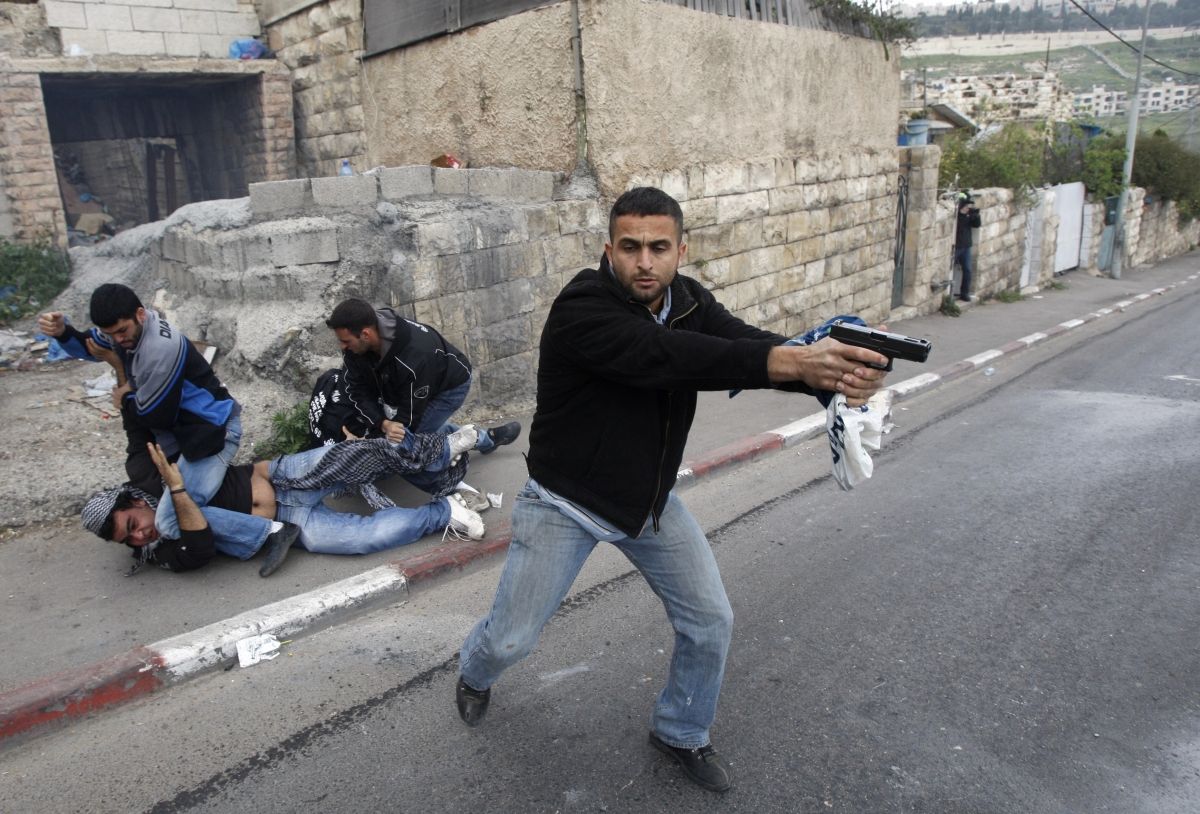 The mayor of Jerusalem is calling on the city's residents to carry weapons at all times in the wake of a wave of deadly attacks in the last week.
"Given the current escalation [of violence]...those with a licensed firearm who know what to do with it must go out with [their weapon]—it's an imperative," Mayor Nir Barkat told Israel's Army Radio on Thursday. "In a way, it's like military reserve duty. One advantage that Israel has is that there are quite a few ex-members of military units with operational combat experience. Possessing weapons increases the confidence of residents, who know that in addition to police there are many people who are not afraid to intervene."
In the past week, four Israeli citizens have been killed in stabbings in the holy city; two Israelis were killed in a drive-by shooting near the West Bank settlement of Itamar; and six Palestinians have been shot dead by Israeli forces. Thirteen Israeli citizens were wounded in attacks across the country on Wednesday and Thursday, and the Palestinian Red Crescent said that almost 400 Palestinians were wounded in clashes across the West Bank on Wednesday, NBC News reported.
In two attacks on Thursday, an Israeli man was stabbed in the neck in Jerusalem and in Tel Aviv five were injured, including a female Israeli soldier, in a stabbing attack, The Times of Israel reported. The victims in both attacks suffered moderate wounds. Israeli authorities detained one suspect in connection with the Jerusalem attack and Israeli forces killed a male suspect in the Tel Aviv stabbing after he fled the scene.
Barkat, who himself is a licensed gun-owner, issued the call for those who currently hold gun licenses in the city. However, strict gun laws in Israel essentially prevent Israeli-Arabs from owning weapons in the country. To own a gun in Israel, you are required to be a permanent citizen or resident of the country, over the age of 27, hold a basic knowledge of Hebrew and to pass background checks, according to a report by the Jewish newspaper Forward in 2013.
As of 2012, there were a total of 170,000 guns licensed for private use in Israel, one gun for every 30 adults, according to The Times of Israel.
In reaction to the increased tensions, Israeli Prime Minister Benjamin Netanyahu ordered police to prevent Israeli government ministers and Jewish members of the Israeli parliament from visiting the Temple Mount, also known as the Haram al-Sharif or Holy Sanctuary, on Wednesday.
After a backlash from Israeli parliamentarians to the ruling that would allow Israeli-Arab politicians to visit the Temple Mount, Netanyahu extended the ban to Arab politicians early Thursday.
Israeli commentators have discussed the possibility that a third Palestinian Intifada, or uprising, is on its way. Some have suggested that Netanyahu's move to block politicians' visits to the flashpoint site is aimed at easing tensions. The Second Palestinian Intifada between 2000 and 2005, during which more than 1,000 Israelis and 3,000 Palestinians were killed, was sparked by a visit to the Temple Mount by then-Prime Minister Ariel Sharon.