Mayor to School Board: Resign or Face Charges of Child Pornography over Writing Assignment
An Ohio mayor told members of the local board of education on Monday that they must choose between resigning or facing charges of child pornography distribution after parents complained about writing prompts that were distributed to high school students.
Parents raised concerns about the prompts, which they said came from a collection titled 642 Things to Write About, during a Monday school board meeting. The collection was distributed to students enrolled in a liberal arts class at Hudson High School, according to Cleveland.com.
At the end of the public comment portion of the Hudson Board of Education's meeting, Hudson Mayor Craig Shubert addressed the board to tell them he had already discussed the matter with a judge.
"It has come to my attention that your educators are distributing essentially what is child pornography in the classroom. I've spoken to a judge this evening; she's already confirmed that," Shubert said. "So I'm going to give you a simple choice. Either choose to resign from this Board of Education, or you will be charged."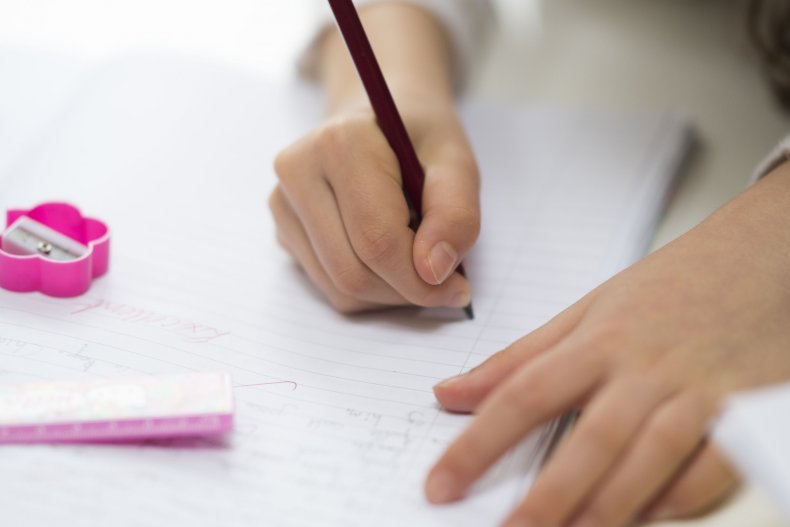 Shubert concluded his brief comments and stood to a round of applause from parents gathered at the meeting. The board members then proceeded to address the next item on their meeting agenda.
Hudson High School Principal Brian Wilch told parents during the meeting that the writing prompts were distributed as part of a college preparation course that students take at the high school, according to Cleveland.com. Wilch added he discovered late last week that some of the prompts included in the collection were inappropriate.
Some of the prompts included describing a man's body "using only verbs" and writing a scene about a sexual encounter, according to a list one parent shared during the Monday board meeting.
"We did not exercise due diligence when we reviewed this resource," Wilch said during the meeting, according to the Cleveland-based news station WEWS-TV. "And as a result, we overlooked several writing prompts among the 642 that are not appropriate for our high school audience."
In a statement shared with Newsweek on Wednesday afternoon, Hudson City School District Board of Education President David Zuro said none of the board's members had resigned or indicated an intent to do so. Zuro's full statement said:
"On Friday, September 10, the Hudson City School District was made aware of writing prompts in a supplemental resource, a writing journal, titled 642 Things to Write About, that contains content not appropriate in a high school setting. The resource was used in a college level course at the school. Application for the course includes parental acknowledgement of a college environment that may include themes or content not found in a more controlled secondary school environment.

Even so, given recent concerns presented by parents of students in this course, the District collected the books and discontinued their use.

In its official capacity, the Board of Education will be ensuring that a thorough investigation and process review has taken place and will utilize the results of the investigation to determine any necessary actions to be taken.

While we respect the Mayor's position within the City of Hudson, in accordance with the State laws of Ohio, the supervision of the public schools of this District is the responsibility of the Board of Education. At this time, no Board of Education member has indicated any intention to resign."
The collection at the center of the debate was created by the San Francisco Writers' Grotto and is published by Chronicle Books. It is described on the publisher's website as "outrageous and witty" with appeal for "both novice and seasoned writers."
The collection is intended to resolve writer's block issues through use of the "fun and playful journal that invites inspiration" and "is sure to get the creative juices flowing," according to Chronicle Books' description.
Updated 09/15/2021, 2:20 p.m. ET: This story has been updated to include a statement from Hudson City School District Board of Education President David Zuro.