Mayor Suspends Police Officers After 9-Year-Old Girl Pepper-Sprayed in Rochester, New York
Police officers in Rochester, New York, who were involved in an incident last week in which a 9-year-old girl was pepper sprayed have been suspended, city officials said Monday.
Officials did not specify how many suspensions Mayor Lovely Warren ordered or identify any of the officers affected. The suspensions will last "until the results of the internal police investigation are concluded," the city said in a Monday news release.
Warren instructed the chief of the Rochester Police Department, Cynthia Herriott-Sullivan, to move forward with the suspensions after a meeting earlier Monday, officials said.
"What happened Friday was simply horrible, and has rightly outraged, all of our community," Warren said in the release. "Unfortunately, state law and union contract prevents me from taking more immediate and serious action."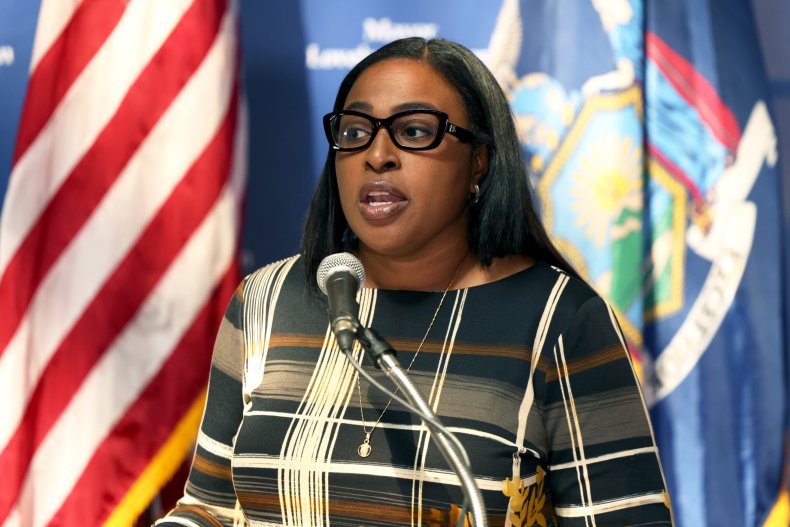 Warren went on to say in the release that she plans to "lead the charge" in changing the laws that prevent her from taking other actions against the officers involved. In the meantime, any further repercussions the officers may face will be determined after an investigation into the incident concludes.
During a Sunday news conference, Herriot-Sullivan expressed concern about the use of pepper spray on the child.
"I don't see that as who we are as a department, and we're going to do the work we have to do to ensure that these kinds of things don't happen," she said.
The incident began shortly before 3:30 p.m. local time on Friday when officers responded to a report of "family trouble," authorities said Sunday. According to Andre Anderson, the executive deputy chief with the Rochester Police Department, officers responding to the call were told there was concern that the child wanted to harm herself and her mother.
Officers were trying to stop the girl from running away and get her inside a police vehicle when one officer pepper sprayed her, Anderson said during the Sunday news conference.
"From what was observed, it didn't appear as if she was resisting the officers. She was trying not to be restrained to go to the hospital," Anderson said. "As the officers made numerous attempts to try to get her in the car, an officer sprayed the young child with OC spray to get her in the car—fully in the car. The effects of that did work, and that's what the concern that we have is, is the method that was used at that time."
The child was taken to a nearby hospital and later released, he said. Rochester police released body camera footage of the incident later Sunday.
New York Attorney General Letitia James said in a Monday statement her office was also looking into the incident, which she described as "deeply disturbing and wholly unacceptable."
"It's clear that drastic reform is needed at the Rochester Police Department to ensure that mental health professionals and child advocates are actually responding to people in need and when minors are involved, and that this type of behavior never occurs again," James' statement said.
Newsweek reached out to Warren's office and the Rochester Police Department for comment but did not receive responses in time for publication.
This story has been updated with additional information and background.