Mayor of Town Linked to Mexico's Missing Students Charged With Gang Links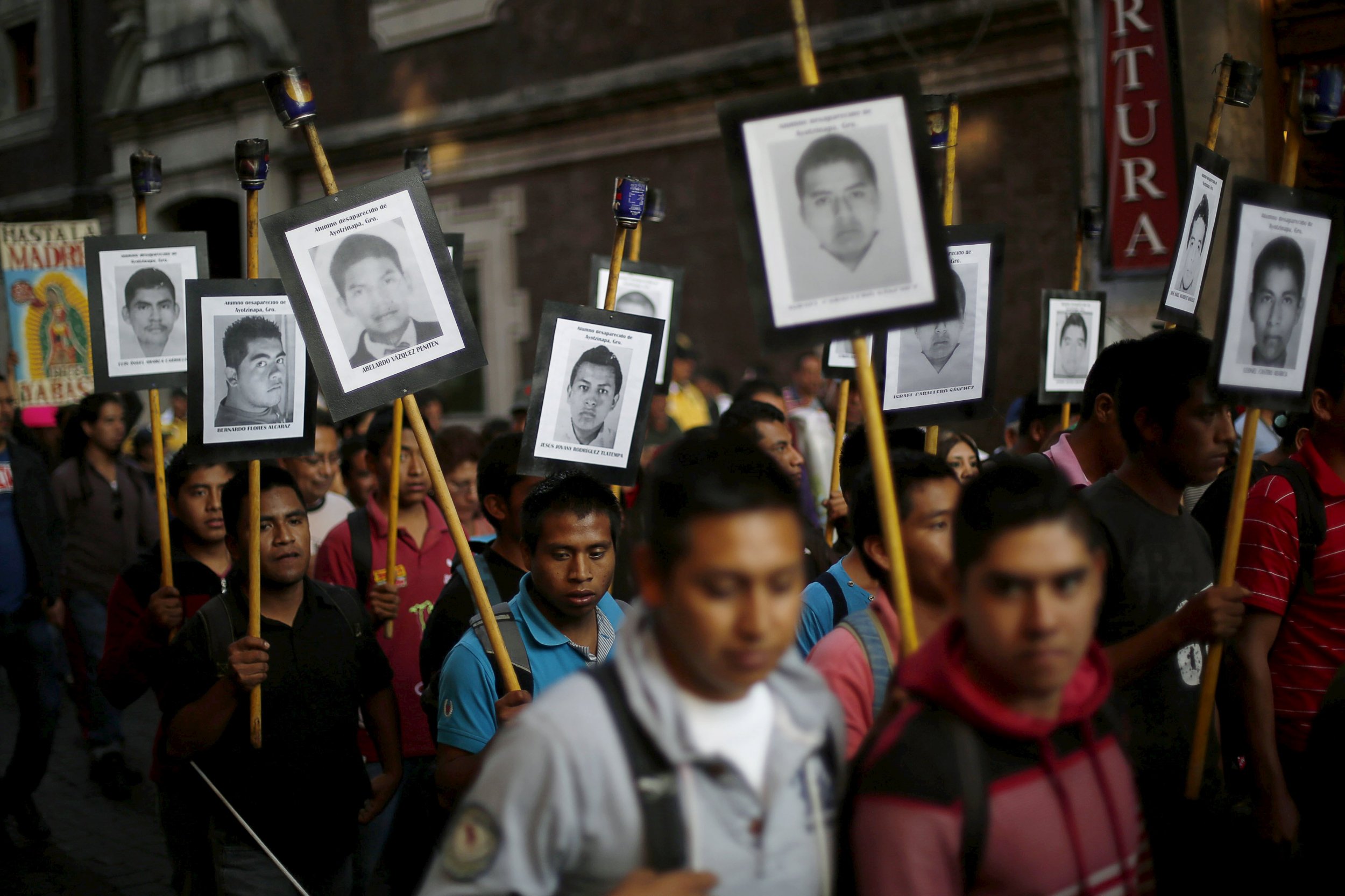 The former mayor of Cocula, the Mexican town linked to the disappearance of 43 students in 2014, has been charged with ties to organized crime, according to reports.
Cesar Penaloza Santana was the mayor of Cocula from 2012 to 2015, during the time of the students' disappearance. He was arrested on December 16 on suspicion of having links to "a criminal group that operates in northern Guerrero state," according to the prosecutor's office.
Dozens of students, who had attended a teacher training college in Ayotzinapa, southwest Mexico, went missing last September from Iguala, in southwest Guerrero state. The Mexican government said the 43 were abducted by corrupt officials from both Cocula and Iguala and given to a drug gang, who are believed to have murdered them. The official government report on the disappearances said the gang mistook the students for members of a rival drug gang.
After speaking with three gang members, the Mexican government said last October that burned human remains were found in a dumpster and a river in southwest Mexico, suggesting the 43 had been murdered. More than 100,000 people have died in drug gang-related violence in Mexico since 2007.
Penaloza Santana's arrest comes nearly a year after José Luis Abarca, the former mayor of Iguala, and his wife, María de los Angeles Pineda, were charged with kidnapping the students. Abarca was one of 44 people issued an arrest warrant last January for the kidnapping.