Responding to public backlash after images surfaced showing Border Patrol agents chasing Haitian migrants on horseback, Secretary of the Department of Homeland Security Alejandro Mayorkas called the images "horrifying" and called for immigration reform.
The Biden administration has faced a number of high-profile issues at the southern border, including the recent congregating of some 30,000 migrants in Del Rio, Texas, and surges of unaccompanied children crossing the border.
Mayorkas said the administration has been forced to deal with a "broken immigration system." He said his department is working within the legal confines of a system in need of reforms for years, which faces a number of restrictions around the handling of migrants following changes brought on by the Trump administration.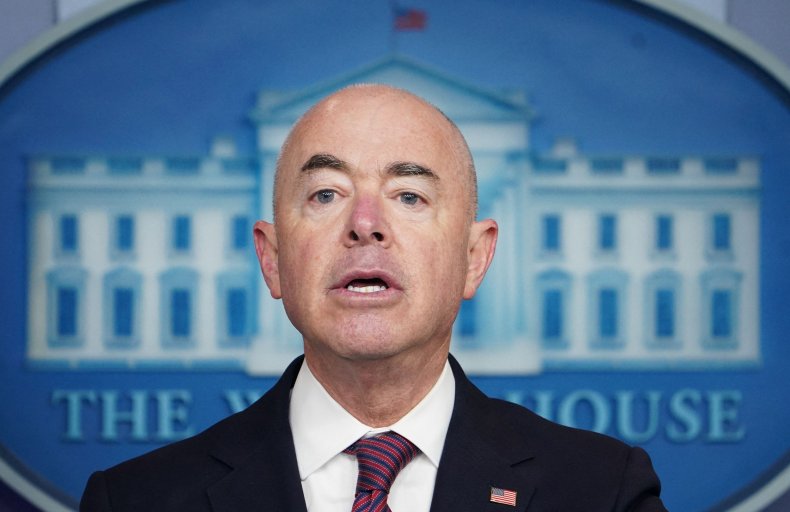 According to Mayorkas, the Biden administration plans to support the effort through a three-pronged plan: Firstly, they will invest funds toward the root causes that push people in foreign countries to undergo perilous journeys away from their homelands. Second, they hope to introduce "safe, orderly, and humane" immigration pathways. And third, they plan to rebuild the asylum system and refugee program that was "dismantled by the prior administration."
In regard to the Del Rio situation, Mayorkas said today all migrants have been removed from the Haitian migrant camp that once stood under Del Rio's International Bridge. These individuals were expelled under the CDC's Title 42 policy that restricts the entry of migrants on the grounds of public health.
Following the assassination of President Jovenel Moïse in July and a deadly earthquake in August, thousands of Haitians fled the country out of political, economic and health concerns. When asked by a reporter whether he saw the explosion of these Haitians as moral—yes or no—Mayorkas provided the following concerns.
"No, they are not, they are driven by a public health imperative," Mayorkas said. "We do not conduct ourselves in an immoral way. We do not conduct ourselves in an unethical way. In fact, we are restoring people by reason of the immorality of the past administration. We are reuniting families that were separated."
In February, Biden signed an Executive Order that created the Interagency Task Force on the Reunification of Families (Task Force) which works to identify parents and children separated under the Trump administration.
In his comments following the previous statement, Mayorkas went on to say that the department faces a large influx of migrants who subsequently must be placed in U.S. Customs and Border Protection custody. He added that this can lead to the potential spread of COVID-19 in these facilities and said this must be done for America's public health, saying "It is not an immigration policy."