Mayorkas Gives Self 'A for Effort' on Border, Despite Surge, Migrant Treatment Criticism
Secretary of Homeland Security Alejandro Mayorkas appeared before the Senate Judiciary Committee on Tuesday, where he answered questions about the state of America's national security, particularly in regard to the situation at the southern border.
During the questioning period, South Carolina's Republican Senator Lindsey Graham asked the secretary a number of questions regarding the Biden administration's handling of the border. Among those questions, Graham asked Mayorkas to grade himself.
"I'm a tough grader on myself," Mayorkas said. "And I give myself an 'A' for effort, investment in mission, and support of our workforce."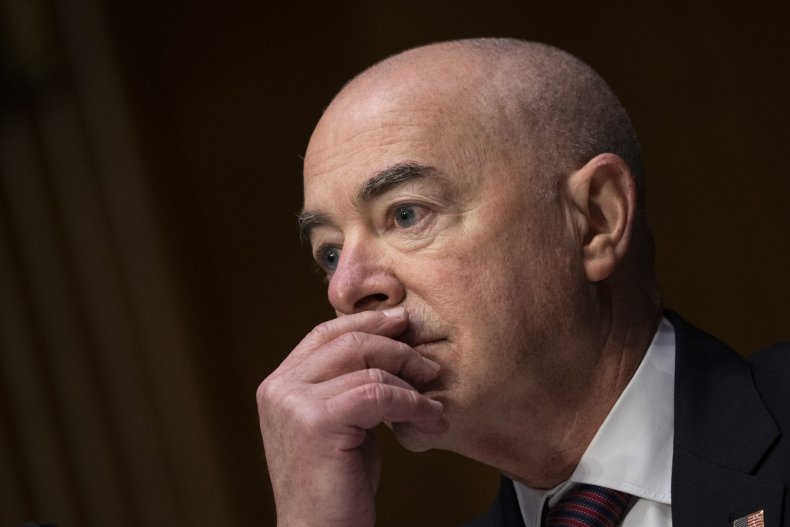 Despite the number of reported encounters at the southern border dropping each month since August, over 164,000 migrants were still encountered in October, a figure far exceeding any monthly total reported between October 2019 to January of 2021.
On top of this issue, which has served as a continued source for Republican criticism, the Customs and Border Protection (CBP) agency also faces mounting criticism for its treatment of migrants.
Human Rights Watch made calls for reform last month after it obtained files through a Freedom of Information Act request that presented allegations of physical, sexual, and verbal abuse by CBP officers toward migrants.
CBP's Office of Professional Responsibility finds itself involved in an investigation over whether its horse patrol units used whips against Haitian migrants after disturbing images surfaced in late September.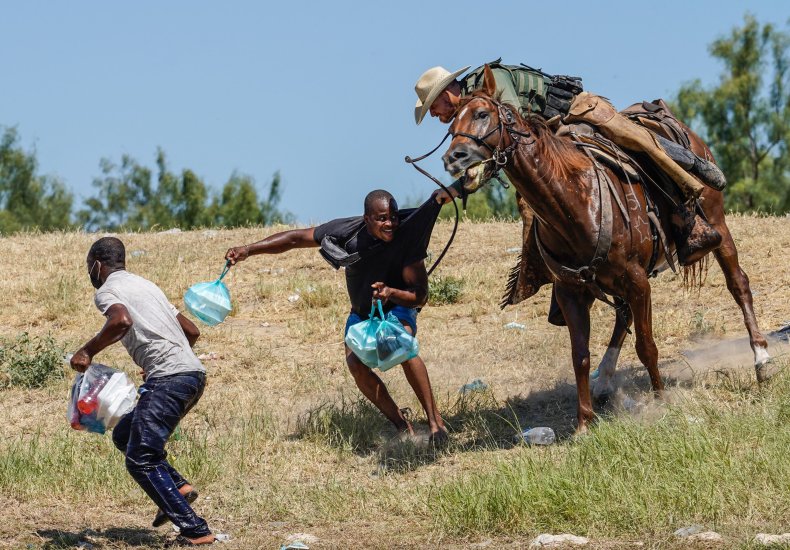 Republican Senator Mike Lee of Utah came after Mayorkas regarding the investigation against the horse patrol units. Lee pointed out that it appeared the agents were not whipping the migrants but rather were using split reins to guide their horses.
He questioned why Mayorkas did not come to those agents' defense, asking, "On this topic of workforce relations, on what you give yourself an 'A' for effort, what about the issue with your border patrol agents recently being accused by some folks in the media of whipping illegal immigrants?"
Mayorkas responded: "I stand with the men and women of our department through and through, and I will not prejudge facts. What I said quite clearly is that the independent investigation will determine the facts and those facts will drive the outcome."
Drawing the continued surge within the context of President Joe Biden's upcoming November 22 deadline requiring DHS officials to receive the COVID vaccine, Lee again questioned Mayorkas' "'A' for effort on dealing with workforce issues." He asked the secretary what it would do if officers became ineligible to work based on their vaccine status.
"I hope that doesn't prove to be the case," Mayorkas said. "We are seeing a tremendous uptick in the number of border patrol agents along the southern border who are indeed receiving their vaccinations. I hope that does not materialize."
Mayorkas committed to providing a plan in writing within the next two weeks on how the agency would respond should a mass number of agents resign.