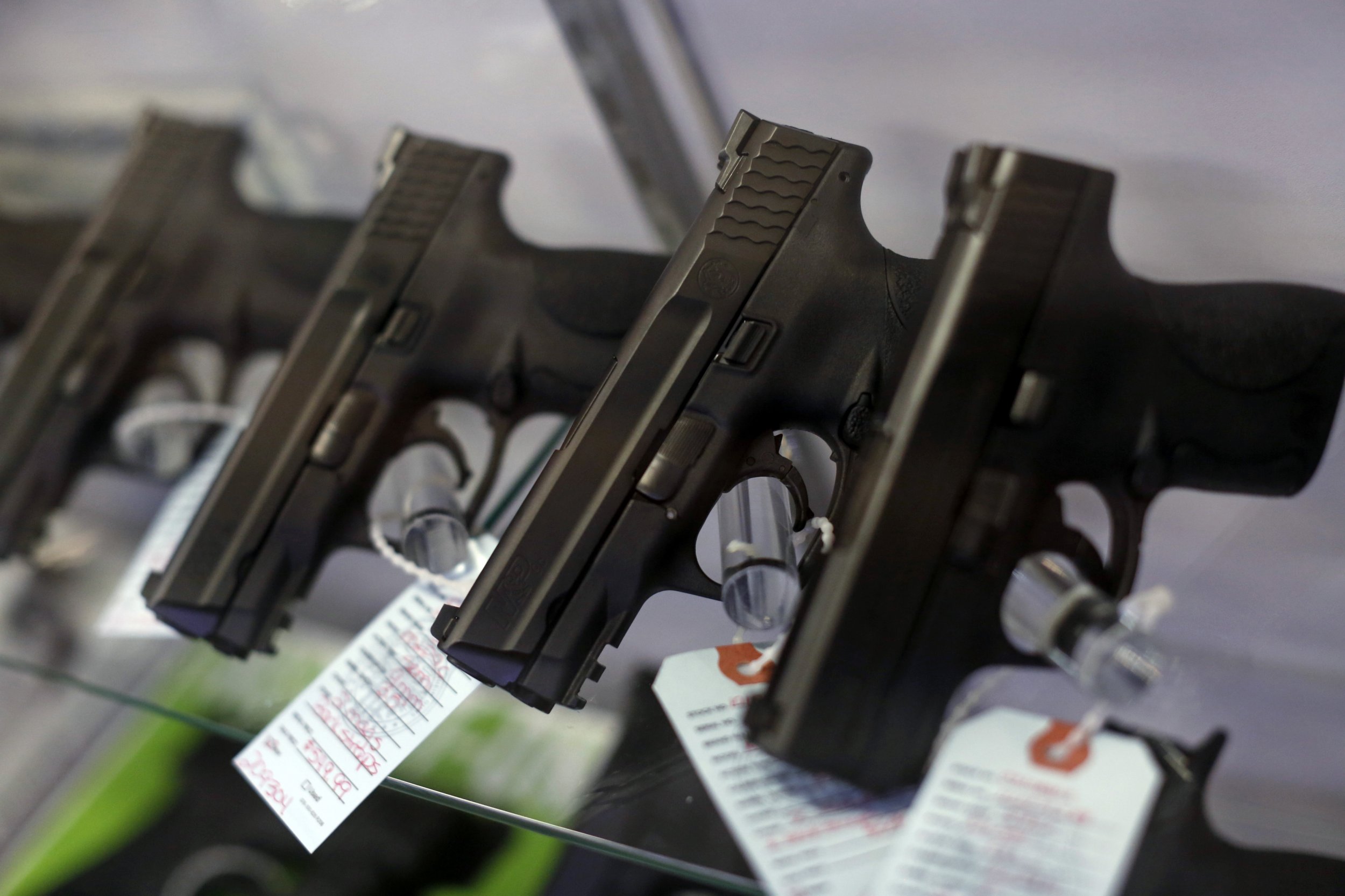 Updated | Mayors across the nation are arguing against proposed laws that would force states to recognize concealed carry weapon permits from other states.
Related: What is national concealed carry reciprocity?
The U.S. Conference of Mayors passed a resolution this week in opposition to two House and Senate GOP proposals that would endorse national concealed carry reciprocity, a top priority for the National Rifle Association (NRA) under a GOP-controlled White House and Congress. The mayors, including New York City's Bill de Blasio and Chicago's Rahm Emanuel, passed a resolution at their annual conference that calls on Congress to resist "dangerous" legislation that they argue prevents states and local governments from crafting gun laws appropriate to their needs, while undermining legislation already on the books.
"Such bills," the mayors said in their resolution, "would essentially allow anyone with a valid carry permit to use it in any city, which will in result in the entry of more firearms into cities with stricter requirements."
They added that the measures "would essentially force the localities to give full faith and credit to permits that are issued on less rigorous grounds, remove local governments' ability to maintain sensible gun standards and keep a proper vetting process in place."
At the start of the 115th Congress earlier this year, Representative Richard Hudson (R-N.C.) introduced a national reciprocity measure in the House, while Senator John Cornyn (R-Texas) introduced a similar proposal in the upper chamber. Neither piece of legislation has received a committee hearing, but both continue to gain co-sponsors. Just three Democrats support Hudson's measure, which this week picked up its 200th co-sponsor in the House. Cornyn's measure so far has 37 GOP supporters.
Mayor Karen Freeman-Wilson, of Gary, Indiana, called the legislation a "chaotic proposal," and Mayor Javier Gonzales, of Santa Fe, New Mexico, said the measures, if implemented, "would override the hard-fought decisions we made locally about our public safety and force."
Hudson defended his legislation in a statement Monday. "Contrary to this resolution," he said, "my bill to provide law-abiding citizens the right to carry concealed across state lines will not increase crime or violence."
He added, "Simply put, this resolution is a bridge too far."
Cornyn didn't immediately responded to Newsweek's requests for comment.
Meanwhile, opponents argue that national reciprocity would enable the least restrictive requirements to apply to the entire country, thus undercutting the most stringent laws in some states. Everytown for Gun Safety, one of the leading groups in support of stronger gun measures, has vowed to defeat the NRA-backed measures and pro-gun candidates in the 2018 midterm elections.
Every state, as well as Washington, D.C., allows concealed carry in some form, and nearly every state has some restrictions on where its residents can carry the weapons. The strongest concealed carry laws in the country require applicants to demonstrate good cause or a justifiable need for a permit. Thirty-eight states generally require a state-issued permit to carry concealed weapons in public. The remaining 12 (Alaska, Arizona, Idaho, Kansas, Maine, Mississippi, Missouri, New Hampshire, North Dakota, Vermont, West Virginia and Wyoming) don't require a permit.
The mayors released their resolution the same day that the U.S. Supreme Court declined to hear a challenge to a California law that set strict limits on who can carry concealed firearms. The case, Peruta v. California, had the potential to expand the Second Amendment and could have been the most important ruling on guns since the 2008 landmark decision in District of Columbia v. Heller.
Also this week, New York County District Attorney Cy Vance warned lawmakers who are backing national reciprocity that they are playing into the hands of the Islamic State militant group in Iraq and Syria. "This bill is supported, I am sure, by ISIS," Vance told John Catsimatidis on his 970 AM radio show on Sunday. He also expressed concern over the possibility of more loaded guns on city streets. He added, "So a guy from Idaho, where there is no permitting requirements whatsoever, could carry his gun into New York City loaded into Time Square."
After the shooting at a congressional baseball practice in Alexandria, Virginia, earlier this month, GOP members have called for more security. In response to the incident, Representative Brian Babin (R-Texas) introduced a bill last week that would allow rank-and-file lawmakers to carry concealed guns virtually everywhere. President Donald Trump has vowed to loosen restrictions on firearms and already taken a few steps to follow through on his campaign promise.
But a recent Morning Consult/Politico survey found that 44 percent of Republicans support stricter gun laws, up 7 percent from a year ago, when Morning Consult asked the same question after the country's worst mass shooting and second-worst terrorist attack, which killed 49 and injured dozens at an Orlando, Florida, nightclub.
This article has been updated to include Hudson's statement.