Pelosi Claims She Worried Mayra Flores' Daughter Was Hidden in Photo
Speaker of the House Nancy Pelosi's office has responded to Texas Republican Representative Mayra Flores' assertion that her daughter was pushed by Pelosi during a photo opportunity last week.
The incident took place on June 21 during Flores' swearing-in ceremony, and a clip of the moment was quickly shared on social media. Pelosi faced criticism from many who shared the video, with some highlighting that Pelosi appeared to push the young girl.
But Drew Hammill, Pelosi's deputy chief of staff, claimed the lawmaker was trying to help the young child not be hidden in the picture.
"It's sad to see 'news outlets' that know better misrepresent the Speaker's effort to ensure Rep. Flores' daughters wouldn't be hidden behind her in all of the photos of such an important moment for their family," Hammill posted on Twitter on Monday.
Flores won a Texas special election on June 14 to fill the seat vacated by Democrat Filemon Vela, who stepped down from Congress in March. Flores will carry out the remainder of Vela's term through January 2023, and she will be on the ballot again in November looking to win a full term to the legislative body.
Flores' win flipped her southern Texas district from Democrat to Republican. Also, with her win in June 14's election, Flores became the first Mexican-born woman elected to Congress.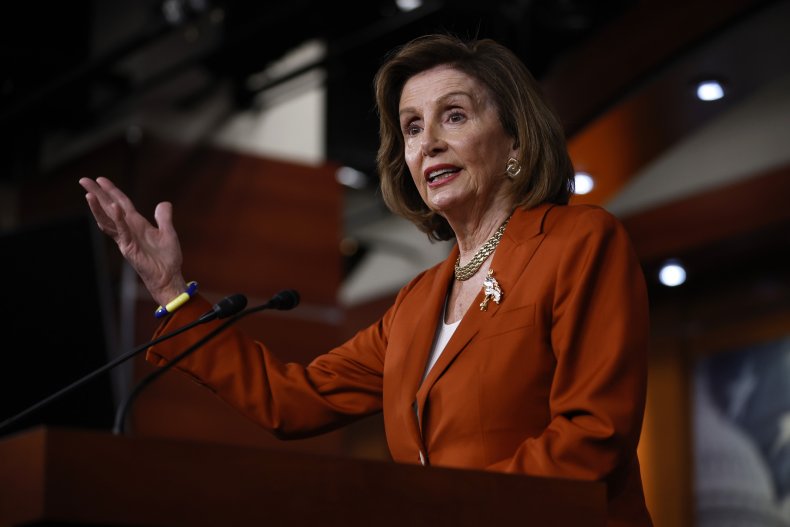 The 30-second clip that went viral last week began immediately after a photo was taken. A man standing between Flores and Pelosi can be heard saying that he would like for their pastor to step in for another photo.
Flores' child, who is to Pelosi's right, appears to be standing somewhat behind the speaker of the House. Pelosi, after motioning for the pastor to step in for the next picture, momentarily looks down at the child and proceeds to nudge her to the right with her forearm.
Flores posted on Twitter that she was "proud" of her daughter "for not allowing" the move from the California Democrat to "faze her."
Flores' post went on to praise the child as "she continued to smile and pose for the picture like a Queen." The post concluded by stating that "no child should be pushed to the side for a photo op. Period!!"
In a follow-up tweet, Hammill included additional footage of Pelosi interacting with Flores and her children.
"And here's more footage of the Speaker graciously greeting Rep. Flores' children and telling them about the room they are in," he posted.
Newsweek reached out to Flores' campaign for comment.