Mazda Created the New CX-50 SUV Specifically for Americans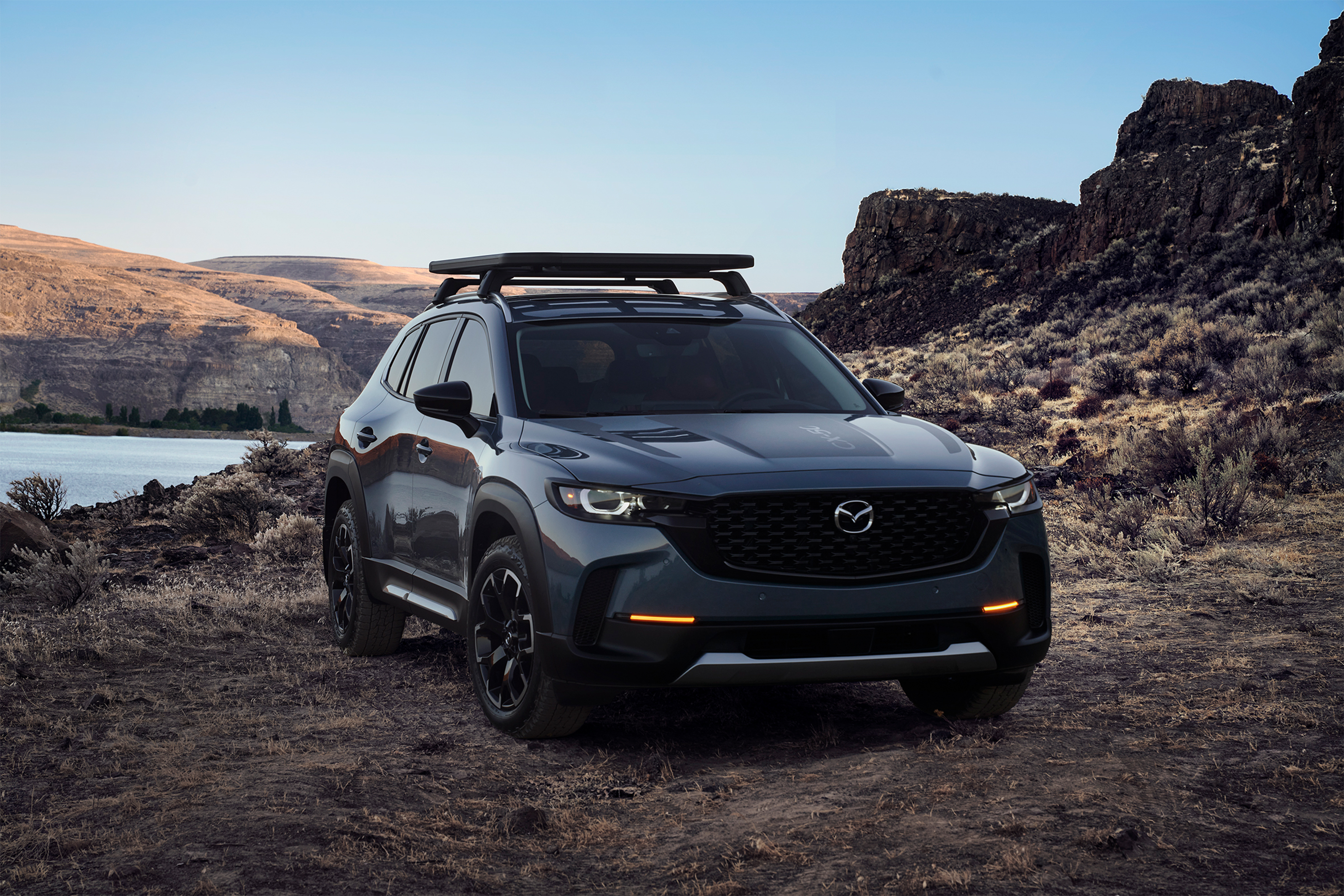 Mazda premiered the first CX-50 SUV today. The model, designed specifically for U.S. audiences, will be built at the all-new Mazda Toyota Manufacturing plant in Huntsville, Ala., beginning in January 2022.
"The opportunity exists here with the new factory in Alabama, to build something unique," said Jeff Guyton, president and CEO of Mazda North American Operations.
The exterior design of the new model plays off of the strengths of Mazda's existing SUV lineup looks. It has a long silhouette and wide stance with a focus on functionality. Mazda has given the model high strength roof rails, and reinforced B-pillars and door jambs.
CX-50 gets other exterior enhancements that are new to the Mazda lineup including a panoramic moonroof and a Zircon Sand exterior paint job option and Terracotta interior scheme.
Every CX-50 comes standard with all-wheel drive. Drivers can choose drive modes to enhance their behind-the-wheel experience.
Buyers will be able to get the CX-50 with either a 2.5-liter four-cylinder or a turbocharged 2.5-liter four-cylinder engine. A six-speed automatic transmission is standard.
Eventually the company hopes to offer the CX-50 with electrified powertrains, including a traditional hybrid model.
"This new Mazda vehicle has been developed for North America, particularly to support the active and outdoor lifestyles of customers in this region," Guyton told Newsweek. "The CX-50 encourages people to immerse themselves in nature without compromising on the premium design and outstanding on-road performance Mazda is known for."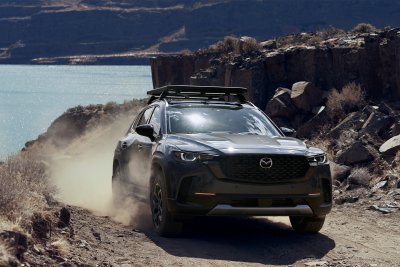 The interior of CX-50 features a driver-focused layout with blended seating materials and details inspired by technical, modern outdoor gear.
CX-50's cargo space is purposefully designed to help support and enable outdoor activities. The vehicle's height and length were designed for easy loading and securing common outdoor equipment.
Pricing for the Mazda CX-50 is expected to be similar to the CX-5. More information about the SUV is expected to be revealed in 2022.