I Found My Birth Family—and It Turns Out I'd Known Them All Along
My daughter had befriended a kind family physician four summers ago at a boy's camp in the hills of North Alabama. He was the camp doctor, and she was a staff member, working as a college student during the break to keep the director's children. They had grown close when she got quite sick. He had visited her in the infirmary, kneeling his tall frame down and gently holding her long hair back as she vomited.
She invited him to her wedding in Oxford, Mississippi, last year, as a gesture. He surprised us and came, as a gesture, driving five hours from Louisiana with his wife and six children along. Walking my daughter down the aisle that wedding day I saw the doctor and his family filling half a pew in the church, all smiling broadly. His youngest daughter, Lucy, eagerly watched every step. With a bow in her hair and a precious face that reminded me of my daughter from years before, she was so close that I could have touched her with my right hand when passing by.
Had I known that day what I know now, I might have clutched her hand and pulled her along into the wedding party, where she belonged.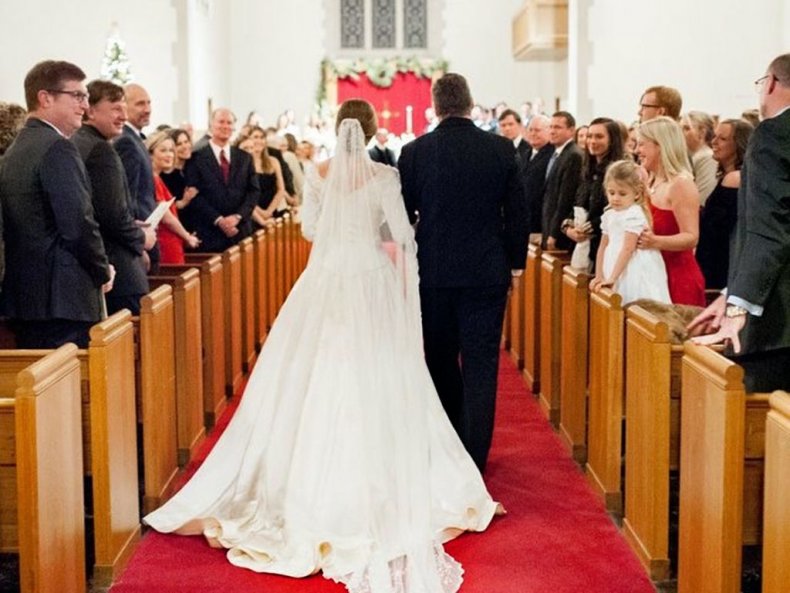 For 29 years, I searched for my birth father and his family. Several weeks ago, I learned with happy surprise that the precious Lucy who watched us walk down the aisle is, in fact, my niece. Her father, the kind family doctor who befriended my daughter, is my half-brother—Dr. Tim Lindsey of St. Francisville, Louisiana. For two decades, our lives have run in parallel with familiar friends and interests, yet we had no idea.
Consider that the summer camp, Alpine Camp for Boys in Mentone, Alabama, is where my sons went for years. It's where Tim Lindsey served as a counselor, and it's where he returns every year to serve as the camp doctor. It's where Tim's sons go each summer, and it's where the sons of his brother Lile go, too. Tim and I, it turns out, have long shared the same role model, Alpine founder Dick O'Ferrall, a dear friend to both with a 50-year legacy of helping young men grow.
Alpine's sister camp in Mentone, Camp Desoto for girls, is where my daughter went for years, later becoming a counselor, and it's where Dr. Tim Lindsey's daughters go. His daughters became friends with my daughter when she was a counselor there and they were campers, but they had no idea they were actually related. These summer camps are famous for putting families together. After all, Alpine is where my daughter, Mary Halley, met her husband, Luke—that same summer she got to know Tim. But this story of the family runs much deeper than the common ground of summer camps.
Finding Family
You could say it began almost three decades ago with the initiation of my search. The birth of my first child helped this adopted man understand that nature has everything to do with who we are. It's our eyes, our feet, and all of our physical characteristics, of course. But, it's also how we sit in a chair, cross our arms, talk, laugh, and how we feel about almost every situation in life. That's why my adoptive father, a microbiologist, told me as a young man that he would love to meet my natural father since my traits were "one of a kind." I had little in common with my adoptive father. He played the organ and I played basketball; he was reserved and I was outgoing.
The nurture, he said, sheltered me. But nature, he said, was me—everything about me.
Multiple efforts over three decades, including a hired private detective, failed to yield results. I did find my birth mother 20 years ago, which included the gift of two half-sisters and a half-brother on that side, but the birth father question remained open. People who knew the region I was from sometimes pointed one curious way or another, but I never actively followed up on those leads: an instinctive force pushed me to keep looking.
That's why when my wife put a tiny vial in front of my face one morning two years ago, encouraging me to spit, I did. She was collecting a testing sample for submission to ancestry.com. She had done hers the previous year, uncovering fascinating geographic family origins, and we assumed anything I learned could help answer my family unknowns.
The first time I logged into ancestry.com after the test results were in, the findings were interesting and useful but not life-changing. My roots traced to the U.K. and Ireland, confirming easy suspicions. A few distant cousins also emerged, but I wasn't able to connect my dots to them. But here's the thing about DNA sites like ancestry.com: because the magic is in the match of those who have submitted a vial, information can grow and change dramatically on any day as more information is gathered.
So when we logged into my ancestry.com account three weeks ago for the first time in more than a year, there was a surprise, a new name that sat above others on my chart with significant DNA match signifying "close family." The DNA match was so high it suggested a half-sibling. My wife read out the title: "Ruthie Lindsey."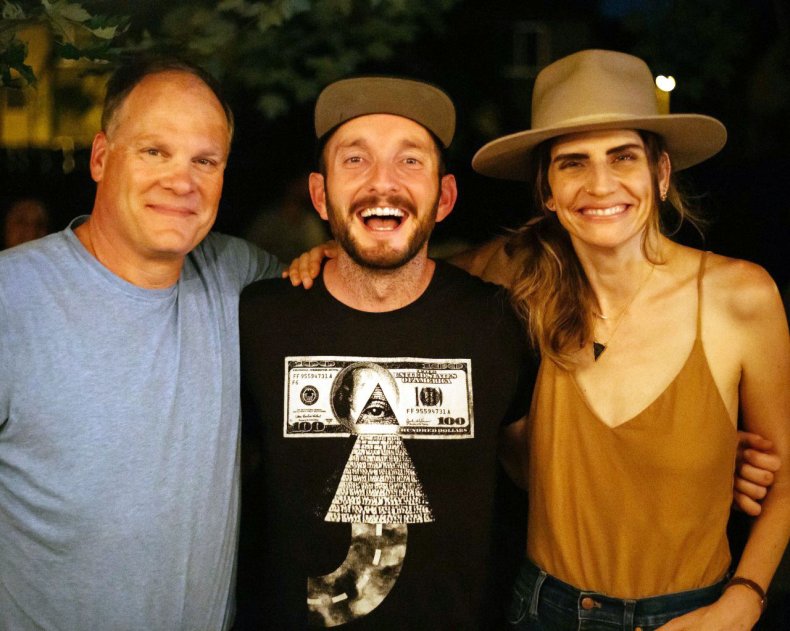 My daughter-in-law, seated nearby, looked up. "Ruthie Lindsey?" she said excitedly. "Ruthie Lindsey?"
The name listed on ancestry.com did not have a photo or a hometown, yet my daughter-in-law immediately seemed to know who it was.
"I follow her on Instagram. You know, she has that podcast (theunspokenpodcast). She's friends with Jedidiah Jenkins (author of NYT bestselling book To Shake The Sleeping Self ). My friends and I talk about her all the time. And I think she has that brother connected to Camp Alpine who [my daughter] knows," my daughter-in-law said.
"I'm sure there are lots of Ruthie Lindseys in the world," I told her. "The odds are not that high this is the same one."
But my wife showed me a video on Ruthie's website with pictures of her late father. And he did look a good bit like me. In Ruthie's pictures, I saw my daughter's smile and dimples and some personality traits of a younger me. I also noted that Ruthie was from Louisiana, where I was born.
"This is your sister," my wife said, pushing the computer screen close to my face. "There's no doubt."
For several hours, I dug deeper, connecting all the information I had collected during a 29-year search. Soon it was clear beyond any doubt that Ruthie Lindsey is my half-sister, meaning the kind Dr. Tim Lindsey, her brother, is my half-brother, and that their older brother Lile Lindsey is my half-brother. Precious young Lucy, from the wedding, is my niece, and I also have the gift of other wonderful nieces and nephews.
Their father, Lloyd Lindsey Jr.—my father—died accidentally in 2009 from a fall, so I am a decade too late to meet him. He was a beloved school superintendent for West Feliciana Parish Schools. His funeral was attended by more than 1,000 who saluted the former U.S. Marine Corps officer from the Vietnam War. But I do have the gift of knowing him through family stories, like the one about how he liked to work the family garden with a mule and plow, and information provided by several of his closest friends who have called these past two weeks sharing details about his big and generous heart as an educator and as a friend.
"He had a big heart and a big personality that filled up the room," one friend told me. "But he always made a place for more."
The day I discovered my new family was on the sixth anniversary of the death of my oldest child William, who died in May 2013 from an accidental drug overdose. Finding my son dead—a son who had so much promise as an honors college student and Southeastern Conference athlete—had felt like the end of the world, bringing us to our knees. But consistent prayer and patience delivered peace over time, and ultimately, the return of joy.
Our family has grown since with a daughter-in-law and a son-in-law, followed by a grandson, and each valuable expansion has eased the pain of such loss. And now, gaining so many new family members precisely six years after our son's accidental death feels a bit like the dividing of fishes and loaves in abundance.
New Beginning
My half brothers and sisters did not know about me. And even if they had known that a half-brother existed, Louisiana was long a closed adoption record state. My birth father would have had the same dead-end experience had he tried to find me. Its why my search for 29 years turned up empty. Until DNA testing and sites like ancestry.com, finding birth family was nearly impossible in Louisiana. But ultimately it happened so easily—spitting in a vial, paying $99, and logging online to see the results.
I'm now 53 years old and my half-siblings are in their 40s, but we haven't wasted a minute on what could have been. Sure, we've marveled at little coincidences, like the fact that Ruthie graduated from the University of Mississippi (my university also) and therefore lived in the small town of Oxford 20 years ago at the same time I did with my young family, or the fact that Tim did his residency in Chattanooga at the same time we lived there. With so many joint connections—I obtained half-brother Lile's mobile number on a first try from a longtime mutual friend—we have simply picked up from here and charged forward, counting our blessings.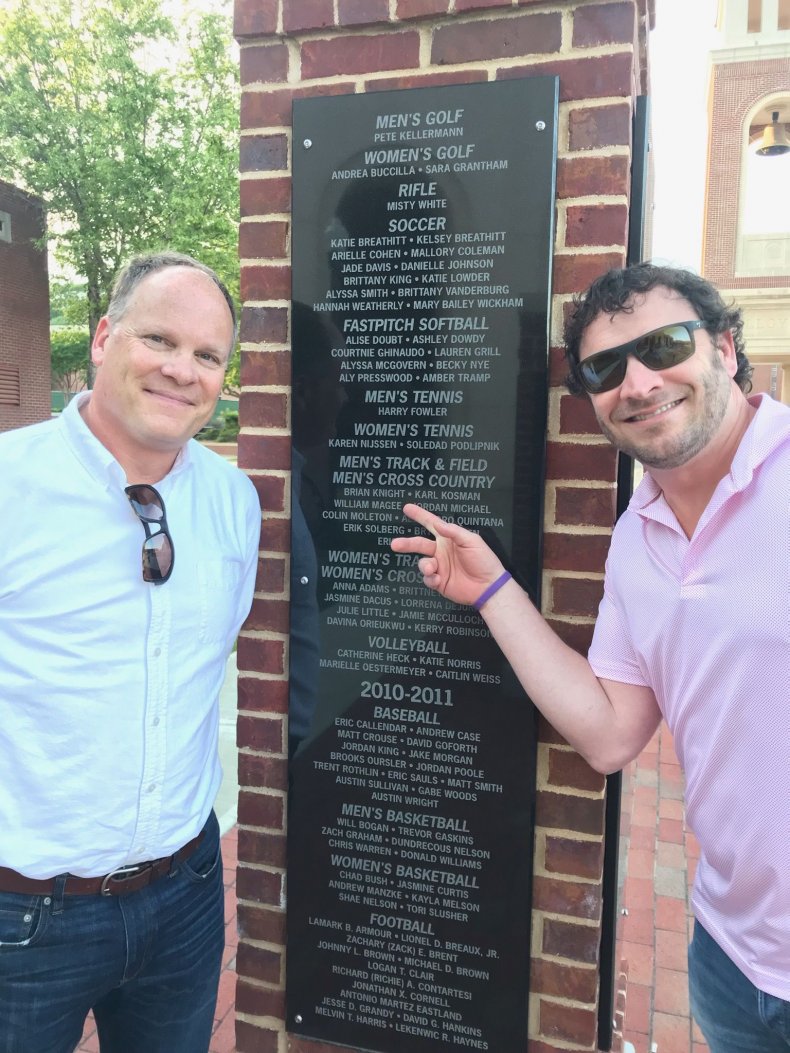 My half-siblings' mother, married to my birth father for 37 years, has welcomed me as one of her own. Half-brother Lile has visited with his wife. I showed them where my late son's name is inscribed on a pillar at the University of Mississippi campus for earning a letter in track and field and felt Lile's emotion for his late nephew as if they had known one another all along.
Visiting Ruthie in Nashville we talked yawning into the night after meeting several of her friends, including Jedidiah, and a man named John married to Ruthie's first college roommate who knew my father years ago. John had played a sweet song at Lloyd Lindsey Jr.'s funeral in 2009. During a candlelight dinner in Ruthie's back yard, he played a reprise of that song, as tears dripped into smiles, over both the loss and recent discovery.
Next month, we'll all meet at Tim's home in St. Francisville for a full family union, gathering in a house built originally by his father—the man who also happens to be my father.
David Magee is the author of a dozen books including How Toyota Became #1 and MoonPie: Biography of an Out-of-This-World Snack. He lives in Oxford, Mississippi. You can follow David on Instagram and Twitter.