MC Hammer's Philosophical Tweets Spark Memes, Bemusement
The rapper MC Hammer is not known for his philosophical thoughts but the "U Can't Touch This" hitmaker is impressing Twitter with his esoteric musings today.
The '90s rapper—real name Stanley Kirk Burrell—went viral on Tuesday morning when he responded to a Twitter user, educating them about "commitment to truth."
"You bore us," Hammer's tweet begins. "If science is a 'commitment to truth' shall we site all the historical non-truths perpetuated by scientists? Of course not. It's not science vs Philosophy ... It's Science + Philosophy."
He continues with the message: "Elevate your Thinking and Consciousness. When you measure include the measurer."
The response stems from an academic article about the philosophy of science previously shared by the rapper to his 3.2 million followers titled "The visibility of philosophy of science in the sciences, 1980–2018."
Known for his hits "U Can't Touch This" and "2 Legit 2 Quit" and his eponymous Hammer Pants, the rapper's recent Twitter activity shows his interest in not only philosophy but also engineering and science.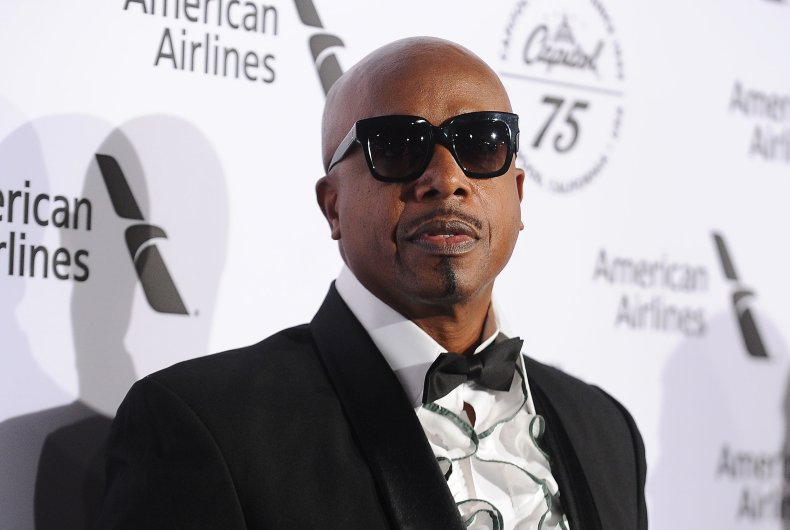 He also shared a reading list that includes the work of philosopher Michael Foucault, whose works are centered around the relationship between power and knowledge—clearly an influence behind Hammer's musings.
Hammer's tweet quickly went viral, garnering almost 40,000 likes and catching the attention of Twitter's philosophers.
"MC Hammer could write The Symposium but Plato could never write Can't Touch This," joked one Twitter user.
While another added: "just wanted everyone to see MC Hammer having a thoughtful discussion on the role of philosophy to scientific research because that was certainly not on my 2021 bingo card."
"I cannot even describe how happy I am that MC Hammer is part of philosophy twitter," reads another tweet.
Historian and professor Mar Hicks tweeted: "Saw someone tweeting about history and philosophy of sci/tech with the handle mchammer and was like huh, I wonder how he managed to snag that handle. It's because it's MC Hammer. MC Hammer continues to be a legend apparently, for different reasons."
"MC Hammer is an absolute delight," said science journalist Erin Biba.
"You, sir, have brought some much-needed joy to science studies Twitter today," added writer and historian Audra J. Wolfe.
Another tweet praising Hammer, adds: "I'm excited to know that somewhere in the world a lecturer is inevitably going to say 'in the words of the great thinker MC Hammer: when you measure, include the measurer.'"