John McAfee Sues Intel to Use His Own Name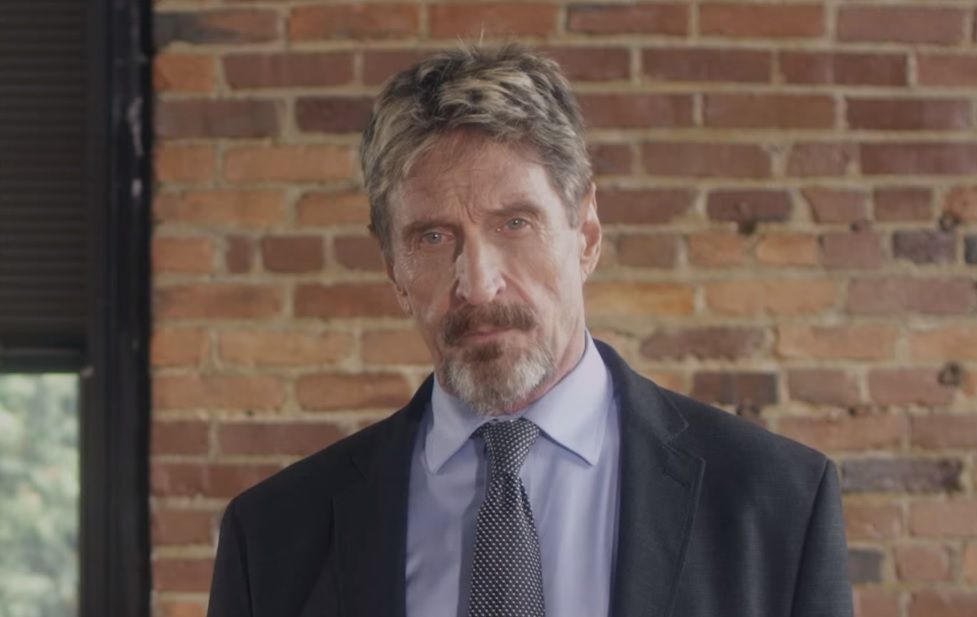 Cybersecurity pioneer John McAfee is fighting Intel to prove he still owns his own name, after the computing giant accused him of infringing on the "McAfee" trademark it owns.
McAfee created the eponymous antivirus computer software, which Intel acquired in 2010, almost 20 years after selling his assets to the company. He has since become CEO of MGT Capital Investments and plans to rename the firm "John McAfee Global Technologies."
McAfee antivirus has since been renamed Intel Security, but Intel still warned McAfee earlier this year that any use of his name would infringe on the company's trademark.
"When MGT was renamed John McAfee Global Technologies, Intel sent a cease and desist order claiming they owned my name," McAfee tells Newsweek. "In truth, when I formed McAfee Inc I signed over only the name 'McAfee Antivirus.'
"Intel has been illegally using my name for every product that they sell," McAfee says. "It never bothered me but now that they are trying to prevent me from using my name I'm pissed off."
McAfee and his new company MGT Capital filed a lawsuit against Intel on September 2, arguing that the Asset Acquisition Agreement from 1991 did not assign the rights to his personal name or agree to restrict his right to do business using his own name.
According to the lawsuit, MGT's proposed name change is "a clear reference to McAfee as an individual and as a famed international figure in his own right."
Since selling his antivirus company, McAfee has had several business ventures and has remained consistently in the public eye.
Earlier this year, McAfee sought the Libertarian Party nomination for the U.S. presidential election. The nomination was eventually won by former New Mexico governor Gary Johnson.
Intel was not immediately available for comment.