Department of Homeland Security is a 'Car Driving Off the Cliff with No One to Take the Wheel' Democrat Says During Hearing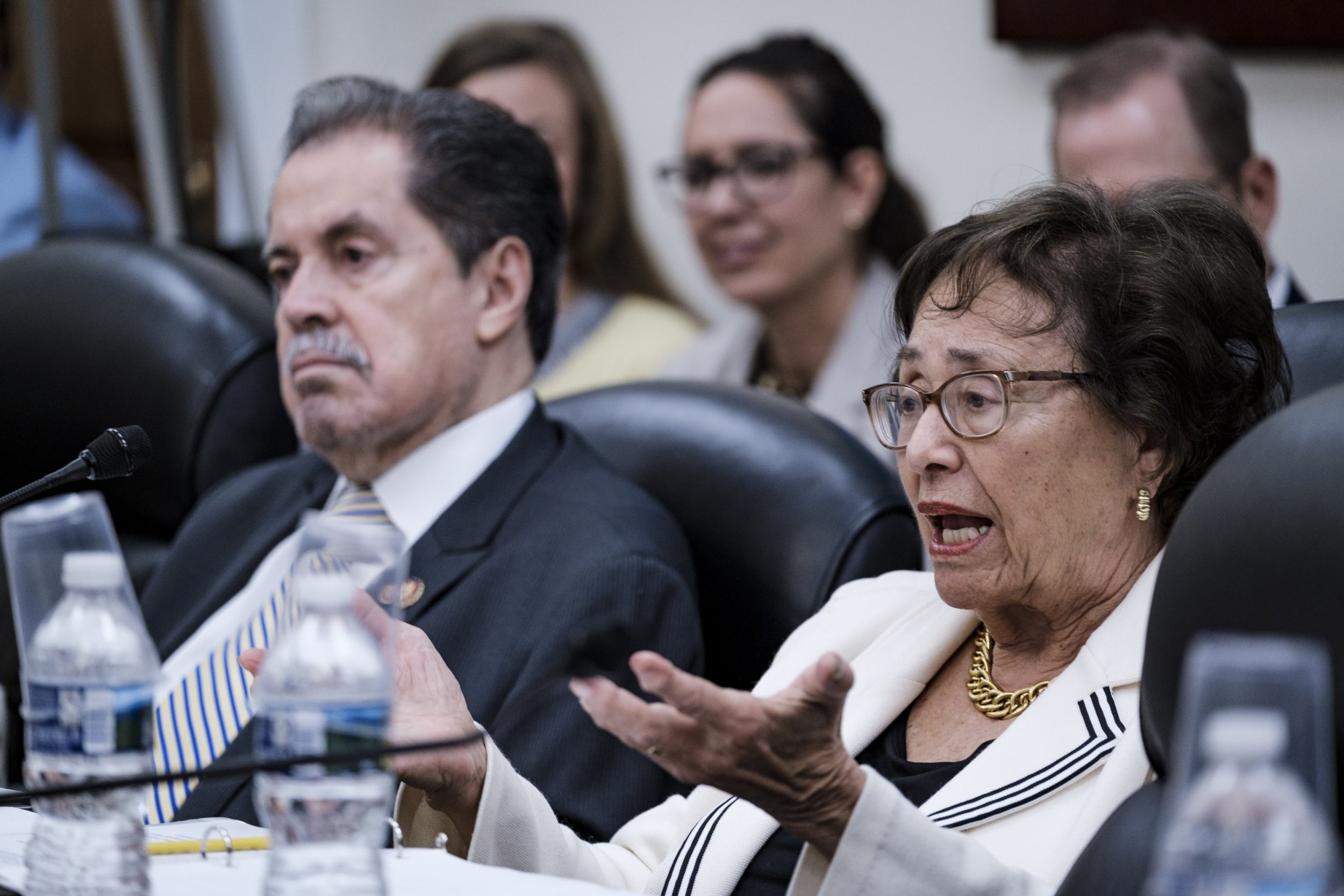 Democratic representatives did not hold back their criticisms of the Department of Homeland Security to Acting Secretary Kevin McAleenan during a House Appropriations Committee hearing Tuesday.
"The chaotic state of the Department of Homeland Security is so troubling," New York Congresswoman and Appropriations Committee Chairwoman Nita Lowey said to McAleenan. "It seems like the car is driving off the cliff with no one to take the wheel. Although, I guess, Mr. Secretary, you are now the driver. Congratulations."
Democratic Representative David Price made similar analogies, though he told McAleenan that he was he was "grateful" he was there to "steer this ship" during "maximum chaos and political turmoil orchestrated by a vindictive president."
McAleenan told Congress that President Donald Trump's administration would be asking for increased funding to help pay for a surge of migrants attempting to cross the U.S. southern border. The money would go towards increases in personnel, processing facilities, detention centers and improved technology systems, he said.
"Given the scale of what we are facing, we will exhaust our resources before the end of this fiscal year," McAleenan said. The request, for just under $10 billion, is expected to formally be made this week.
An increase in migrant families arriving at the border has overwhelmed U.S. Customs and Border Protection and existing facilities. The families arriving from violent and impoverished areas in Guatemala, Honduras and El Salvador have increased by about 30 percent in recent weeks. McAleenan said his agency had reached a "breaking point" due to the influx.
But Democrats said they were worried about McAleenan's intentions. California Congresswoman Lucille Roybal-Allard said she was worried that DHS would go after all undocumented immigrants and not just criminals. "That's where the concern is and that's where the objection is," she said.
Former Homeland Security Secretary Kirstjen Nielsen left the Trump administration in early April amid the surge in migration at the border.
The president indicated that he wanted a secretary who would be willing to enact tougher border policies. McAleenan, then the commissioner of Customs and Border Protection, was tasked as her temporary replacement. Since then, the president has floated the idea of ending all U.S. entry to asylum seekers or charging for entry, but he hasn't enacted any of those policies.