McCain To Block Blinken's Nomination As Deputy Secretary of State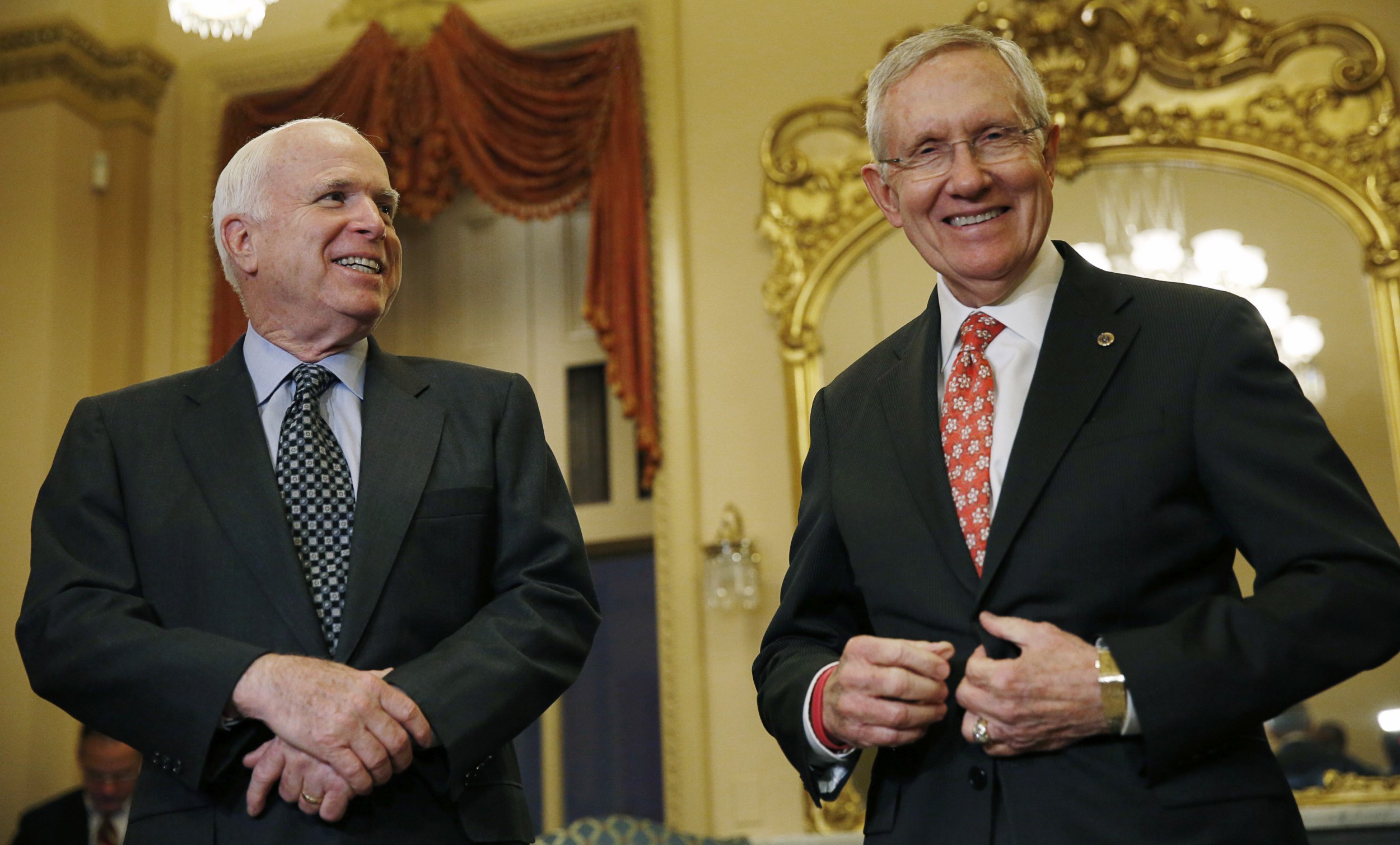 WASHINGTON (Reuters) - U.S. Senator John McCain said on Thursday he is blocking President Barack Obama's nomination of Anthony Blinken as the country's number two diplomat, citing sharp disagreement with the nominee's past statements on Iraq.
"He's totally unqualified," the Republican senator told Reuters, when asked why he was holding up Blinken's nomination to be deputy Secretary of State.
"He's the guy who said we're leaving behind the richest, safest Iraq in history. Look it up," McCain said, referring to Blinken's reassuring comments two years ago about the decision to withdraw all U.S. troops from Iraq.
McCain, a frequent critic of Obama's foreign policy, has repeatedly voiced strong opposition to the decision to end the campaign in Iraq, where U.S. forces are currently battling the militant fighters of the Islamic State.
The White House responded by citing Blinken's decades of foreign policy experience, including stints at the State Department and the Senate Foreign Relations Committee. "This is somebody who ... knows the world, who's got ample experience representing the United States of America and has done so with distinction," spokesman Josh Earnest said.
The Senate Foreign Relations Committee was to have voted on Blinken's nomination on Thursday, amid heated debate in Congress over the campaign against the Sunni Muslim group in Iraq and Syria.
McCain's action puts off that vote until next week, at the soonest. If the committee approves Blinken, as is expected if the vote is able to go ahead, the full Senate must still vote to confirm him before he can take office as Secretary of State John Kerry's understudy.