Dictatorship, Nixonian: McCain Among Critics Saying Trump's Gone Too Far With Press War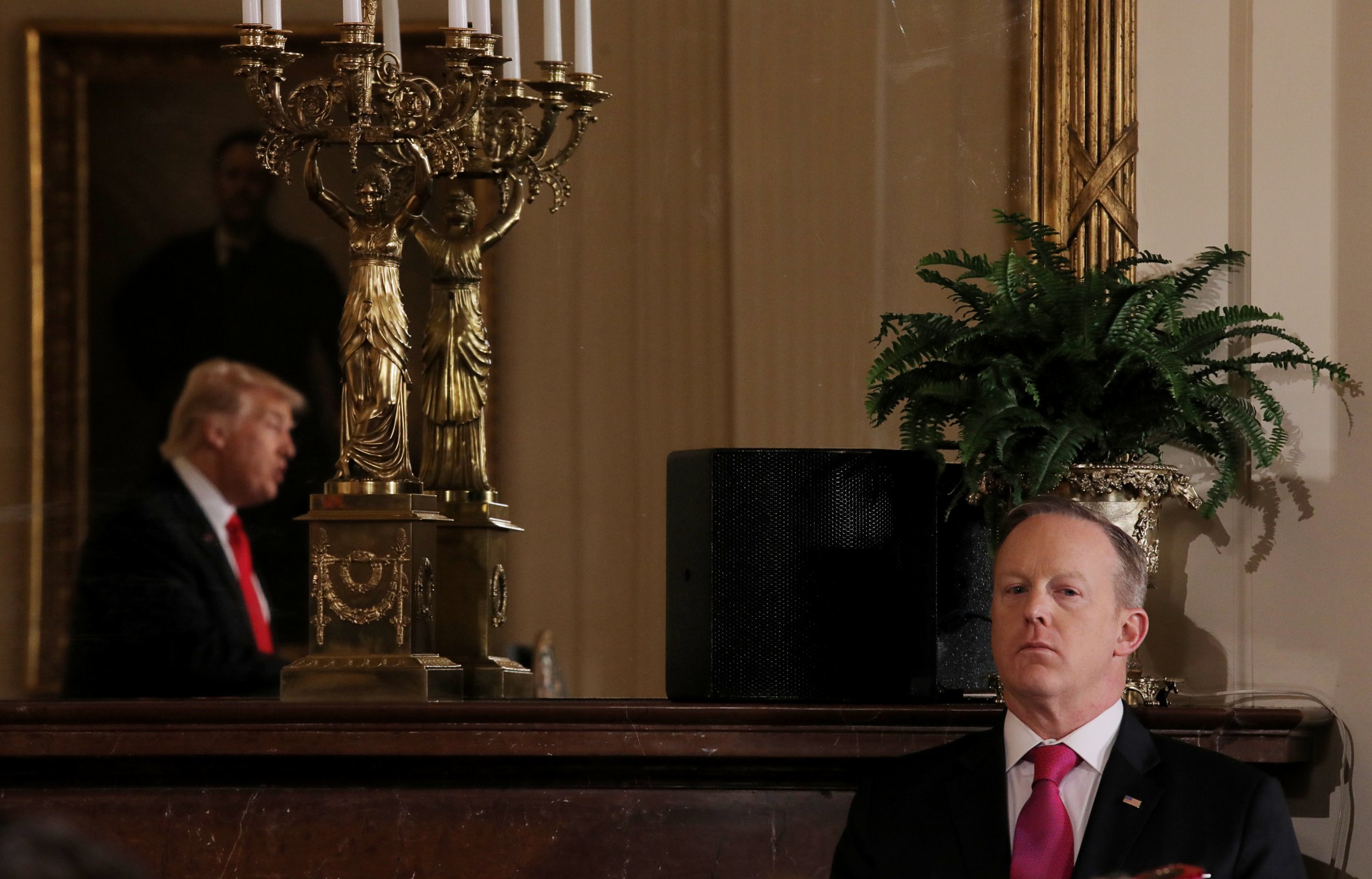 Prominent political voices are increasingly saying President Donald Trump has gone too far in his assault on the media's credibility, likening his repeated criticisms to those of dictators.
RELATED: Campaigner-in-chief: Trump rallies supporters
The debate over the wisdom of Trump's comments took place on the Sunday morning news shows, with Republican Senator John McCain and others denouncing the president's comments. Chief of Staff Reince Priebus attempted to cast Trump's comments in a softer light but also complained about supposedly fake news stories that he feels are entirely made up.
"The fact is I, we need you. We need a free press. We must have it. It's vital," McCain told NBC "Meet the Press" host Chuck Todd. "If you want to preserve democracy as we know it, you have to have a free and many times adversarial press. And without it, I am afraid that we would lose so much of our individual liberties over time. That's how dictators get started."
The press had been Trump's punching bag throughout the presidential campaign, and he's continued his criticisms of "fake news" and the "dishonest media" from the bully pulpit of the presidency—openly sparring with reporters in news conferences, telling crowds the media has no credibility, and tweeting insults about the New York Times, CNN and other organizations. On Saturday, Trump took his message to an adoring crowd in Melbourne, Florida, insisting that the media "opposition party" makes up sources and have "become a big part of the problem." Those comments followed a Friday night tweet in which the president wrote that the "fake news media" is "the enemy of the American people."
Despite those comments, which are representative of Trump's general press criticisms, Priebus insists that, "the president believes in the First Amendment. He believes in the free press. I believe in those things. We don't believe everyone is lousy in the media. We don't believe everything is bad." However, he told Todd that, "there are some things that are really bad...What we've been through over the last 10 days has been unbelievable, the leaks, the fake stories, the anonymous accusations. That stuff is bad."
The Trump administration has been vexed by multiple press scoops reporting on interpersonal dynamics in the White House, conversations concerning now-former National Security Adviser Michael Flynn, drafts of potential executive orders, FBI investigations into allegations of Russian election hacking and more. Priebus pushed back on those reports Sunday, insisting that they're "complete garbage."
McCain warns that dictators "get started by suppressing a free press. In other words, a consolidation of power, when you look at history, the first thing that dictators do is shut down the press. And I'm not saying that that's, that President Trump is trying to be a dictator. I'm just saying we need to learn the lessons of history."
Fox News host Chris Wallace, who earned high praise when he moderated one of the presidential debates, said on Fox & Friends that Trump has "crossed an important line" by branding the media as the "enemy" and says McCain is "exactly right" with his comparisons to the origins of dictatorships.
"And I know there are a lot of (Fox News) listeners out there who are going to reflexively take Donald Trump's side on this," Wallace said. "It's a different thing when it's a president because if it's a president you like trying to talk about the press being the enemy of the people, then it's going to be a president you don't like saying the same thing. And that's very dangerous."
Former Republican presidential contender John Kasich was not nearly as effusive as McCain but defended the press on CNN's "State of the Union. "Thank God you're there," he said. "While I don't always agree with the reporting of the press, they're vital. They're such an important part of democracy."
Journalist Carl Bernstein, who was part of the Washington Post team that broke the Watergate scandal, compared Trump's actions to a president's administration he knows as well as anyone.
"Trump's attacks on the American press as enemies of the American people are more treacherous than Richard Nixon's attacks on the press," he said on CNN's "Reliable Sources." "There is a history of what 'enemy of the people,' that phrase means, as used by dictators and authoritarians."
Congressman Adam Schiff, a Democrat and member of the House Permanent Select Committee on Intelligence, also compared Trump to both Nixon and dictators in comments on ABC's "This Week."
"I didn't think I could be shocked anymore by this president but I have to say, of all the things you said since he became president or since the election, this to me was the most devastating and the most alarming that he essentially views the First Amendment—because that's what these organizations represent—as an enemy of the people," he said.
"This is something that you hear tin-pot dictators say when they want to control all of the information. It's not something you've ever heard a president of the United States say, not even Nixon went there, and it is deeply concerning. I hope it is repudiated by people from both parties because this is not America."