McCain Is No 'Twitter Genius'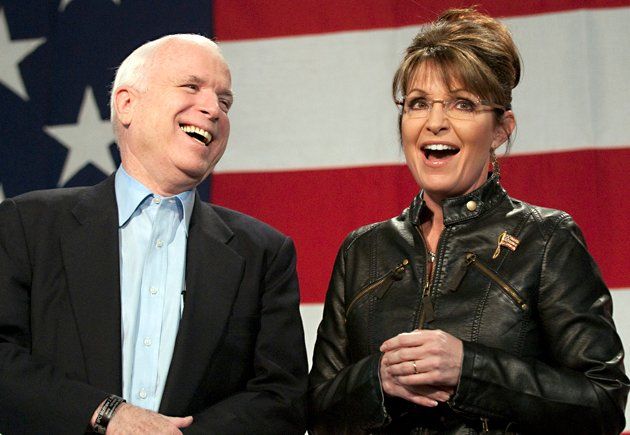 In the latest example of academic studies that tell us things we already knew, a new analysis of politicians' social-media aptitude finds John McCain has more Twitter followers and Facebook fans than any politician who doesn't live at 1600 Pennsylvania Avenue. The study, a joint effort of George Washington and New York universities, measured the "Digital IQ" of U.S. senators, based on presence on sites like Twitter, Facebook, and YouTube, as well as mentions in the blogosphere and traffic on their own Web sites.
To be sure, the researchers identified some intriguing trends—like the finding that popular Republican senators are commanding larger followings than their Democratic counterparts. But headlines that paint McCain as a "Twitter Genius" because the Arizona senator has a relatively massive social-media following miss the point. Beyond the fact that there are obvious reasons for McCain's large footprint (how many other senators just ran for president?), the study has no metric for measuring the engagement of his social-media audience. Admittedly, that's a difficult thing to gauge. But anyone who calls McCain a Twitter genius hasn't read his Twitter feed.
We may live in a "new media" world, but some old rules still apply, namely the one about how speaking constantly does not a communicator make. To put it bluntly, McCain's social-media narrative is a bore. Will a running diary of his public appearances, sprinkled with the occasional hat-tip to Robert Gates, photo of the Rotary Club that the senator visited that afternoon in Scottsdale, or link to his latest campaign ad, really resonate with Arizona voters?
The senator's messages may hit the various inboxes of millions of people, but politicians make an impact online because of what they say, not because of the size of the audience to which they say it. The following pols have livelier online presences, and often a bigger impact, even with audiences smaller than McCain's.
Newsweek subscription offers >
Newt Gingrich:The former House speaker boasts about 1.3 million Twitter followers and rewards those visitors with pointed attacks on President Obama. ("There is no issue of religious liberty. He won't face truth," Gingrich tweeted about the proposed mosque near Ground Zero.) A fiery statement like that does far more to engage people than McCain's often-bland postings. Followers even get job opportunities. "Looking for interns [at Renewing American Leadership, a political group Gingrich supports] to start this fall in DC. Email Kevin if you're interested," Gingrich posted on Twitter earlier this month.
Claire McCaskill: The Democratic senator from Missouri weaves a narrative about her daily life that outpaces colleagues who simply update their whereabouts. A meeting in Kansas City becomes, on Twitter, a talk about "disgusting abuses of settlement companies." After reading about the the senator nuzzling her new grandson ("Heaven," she wrote), it's somehow easier to tolerate a more mundane update about a talk-radio appearance.
Chuck Grassley: The Iowa Republican senator notably ranted about Obama on Twitter, declaring "I'm no nail" when it came to hammering home health-care legislation last year. This summer, though, his posts are more subdued: "Impromptu townhall mtg at Stone's in Marshalltown," he wrote on Aug. 12. "Good people good food."
Cory Booker: The mayor of Newark, N.J., already a national personality thanks in part to social media, recently engaged two Twitter users complaining about abandoned houses in the city, asking for the addresses of the buildings. His take on the daily routine: "Too much blood in my caffeine system ... I'm heading to bed."
Newsweek subscription offers >
Sarah Palin: The former Alaska governor's Twitter following (227,000 users) pales in comparison with McCain's 1.7 million, yet a single Palin missive regularly generates more press than all of McCain's tweets combined. "Don't retreat, reload," she encouraged a talk-show host under fire for using the N word on Thursday, immediately propelling herself to the center of the debate.
McCain Is No 'Twitter Genius' | U.S.