McCain Not Wanting Trump at His Funeral Is 'a Real Moment for the Country,' Jake Tapper Says
CNN host Jake Tapper took a minute last weekend to reflect on the reported news that Arizona Senator John McCain, who has an aggressive form of brain cancer, expressed that he would not want President Donald Trump at his funeral, preferring that Vice President Mike Pence attend instead.
"I want to change the subject just for one second, which is Senator John McCain is obviously in Arizona and is recuperating and is trying to heal from his battle with cancer. Obviously everyone here, Senator—I know you watch a lot of CNN—everyone here is pulling for you," Tapper said on-air, via a clip posted to Mediaite. "The tension between him and Donald Trump has come up both in [McCain's] book that's been released and the things he's saying in this new book. But also there are questions about—and this has been reported in The New York Times and elsewhere—that the plan would be to have Mike Pence be the one to honor Senator McCain in the hopefully long, long, long from now event of his demise. This is a real moment for the country where an American hero, somebody who is beloved in many, many ways, is saying, 'I don't want this guy at my funeral.'"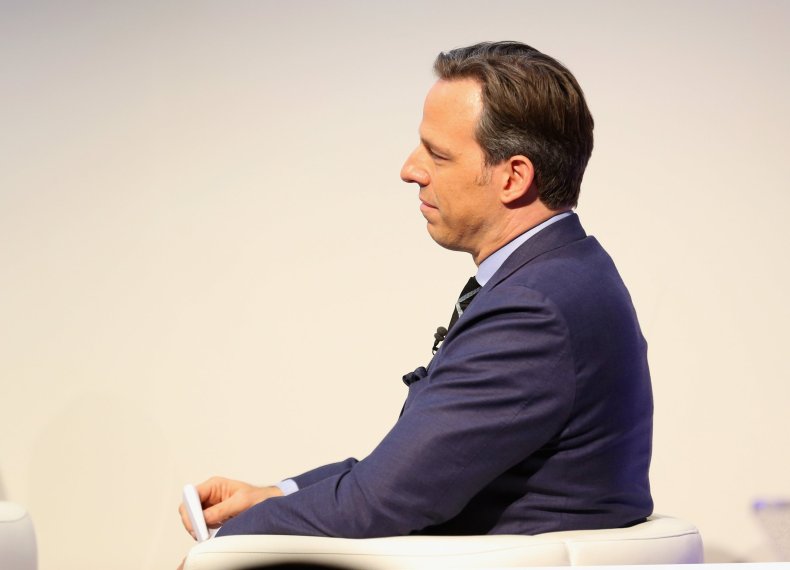 Inthe New York Times piece referenced by Tapper, it was reported that close associates of McCain "have informed the White House that their current plan for his funeral is for Vice President Mike Pence to attend the service to be held in Washington's National Cathedral, but not President Trump," since the two have had a strained relationship at best.
Trump famously said of McCain, who spent more than five years as a prisoner of war in Vietnam—two of which were in solitary confinement—that he wasn't a war hero, and he liked "people who weren't captured."
In the CNN clip posted by Mediaite, meanwhile, Representative Gregory Meeks (D-N.Y.) expressed his admiration for McCain.
"Senator McCain is known for being honest—just the opposite of Donald Trump—and frank. When someone would come up with something negative about President Obama, he corrected them. And so I wouldn't expect anything to be different for Mr. McCain, Senator McCain, now," Meeks said. "He is not going to be a hypocrite. He does not believe Donald Trump represents the kind of moral authority the president of the United States should represent for our country."
The 81-year-old McCain, who was the 2008 Republican nominee for president, wrote openly about his health struggles in his latest book.
"I don't know how much longer I'll be here. Maybe I'll have another five years, maybe with the advances in oncology they'll find new treatments for my cancer that will extend my life," McCain said in a clip of him reading from his book aired by NPR. "Maybe I'll be gone before you hear this; my predicament is, well, rather unpredictable. But I'm prepared for either contingency, or at least I'm getting prepared."