With McCarthy Out, Republicans Struggle to Find New House Leader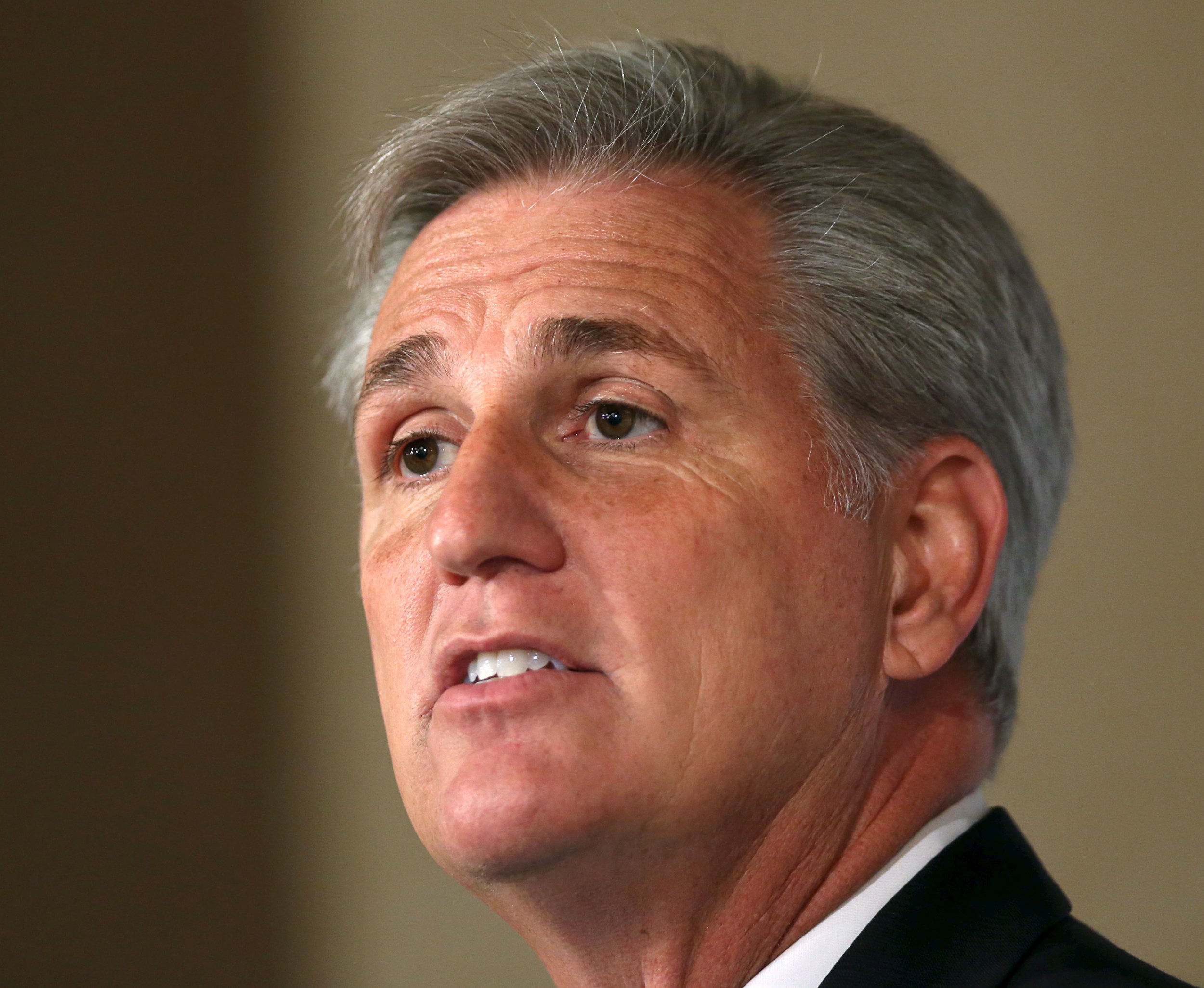 Republicans in Washington struggled to fill a leadership void on Thursday as the front-runner to take control of the House of Representatives, Kevin McCarthy, quit the race in a surprise announcement that heightened concerns about the party's ability to govern effectively.
Representative McCarthy, the No. 2 House Republican, had been expected to win Thursday's contest for the nomination to succeed retiring Speaker John Boehner despite opposition from more conservative lawmakers demanding a harder line against Democratic President Barack Obama's agenda.
But McCarthy stunned colleagues by bowing out before the vote, saying he was still short of the support needed to be an effective speaker.
"For us to unite, we probably need a fresh face," McCarthy, who is from California, told reporters after the election meeting ended in chaos. He said he would remain majority leader, a post he has held since August 2014.
House Republicans scrambled to identify a replacement who could bridge their divisions. A move to draft House Ways and Means Committee Chairman Paul Ryan had made no headway as of the end of the day.
Ryan, Republicans' leading voice on fiscal matters and their 2012 vice presidential candidate, said shortly after McCarthy's announcement that he would not run for speaker. But Republican lawmakers later said they were still urging him on.
"My statement stands. I haven't changed anything," Ryan later told reporters in the Capitol. "I've got nothing to add right now."
Boehner, who planned to retire from Congress on Oct. 30, said he would stay on the job as speaker until a replacement is elected. It was not clear whether an Oct. 29 vote for speaker in the full House would still take place.
Under the leadership of Boehner, an Ohio Republican who relied on McCarthy as an ally, Republicans stumbled into a 16-day government shutdown in 2013 and waged a debt-limit standoff with Obama that brought the country to the brink of default in 2011, leading to the United States' first-ever debt rating downgrade.
Congress faces another deadline to lift the debt limit on Nov. 5 and another potential shutdown threat in December.
The next speaker will have to navigate some of these issues while answering to a newly assertive conservative wing at a time when the party is trying to show voters they can govern effectively ahead of the November 2016 presidential elections.
In several closed-door meetings this week, McCarthy told Republican lawmakers he would run the House in a more inclusive manner than Boehner had.
But he failed to convince the 40 or so members of the House Freedom Caucus, a group aligned with the Tea Party movement that calls for lower taxes, less federal spending and reduction of the national debt and federal budget deficit.