McCarthy Claimed Putin Pays Trump, but Where Does the President Get His Money?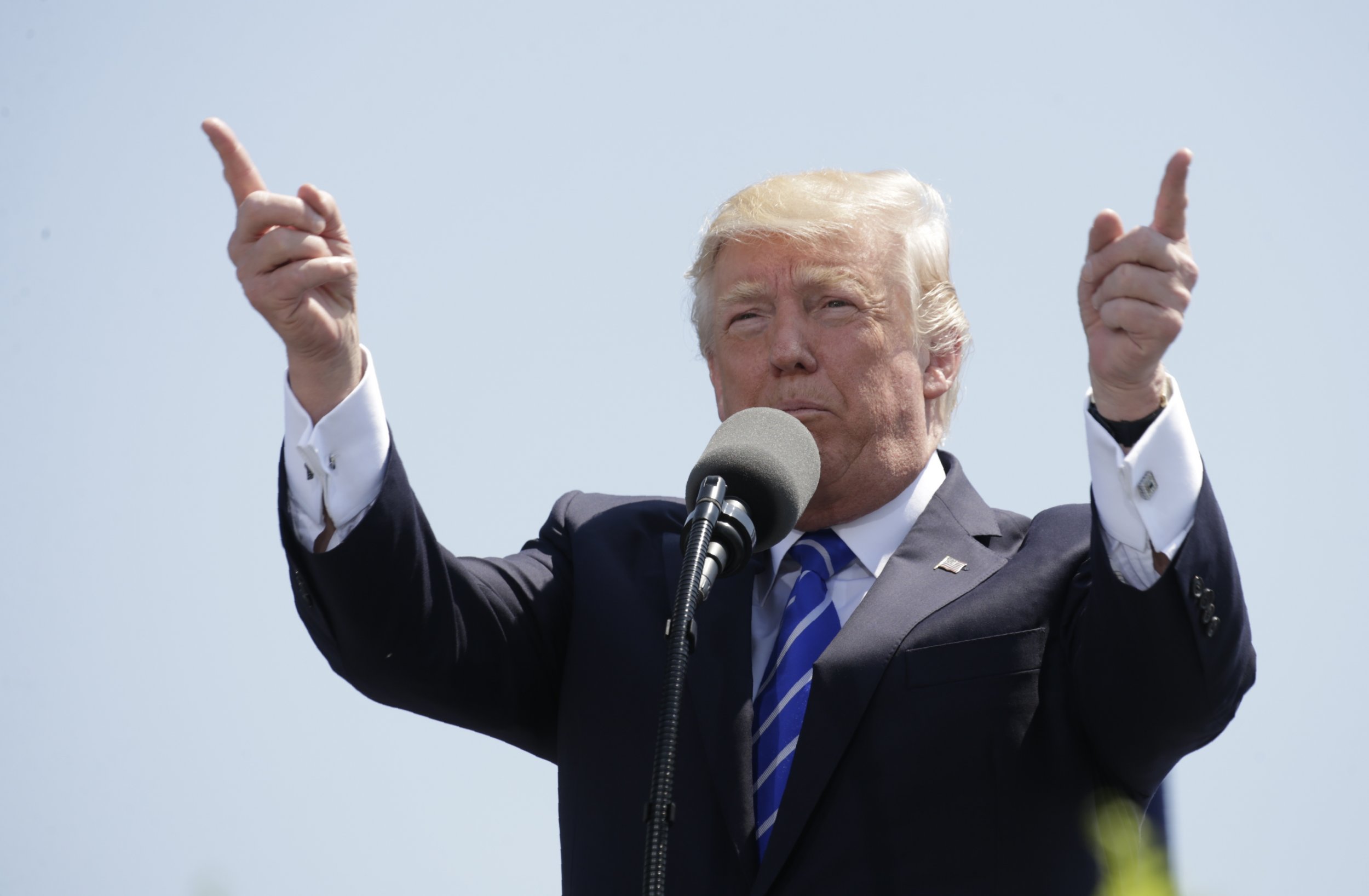 House Majority Leader Kevin McCarthy suggested Donald Trump was on Russian President Vladimir Putin's payroll during a conversation with House Speaker Paul Ryan, according to a recording obtained by The Washington Post.
McCarthy and Ryan were allegedly speaking with fellow Republicans on June 11, 2016, when the House majority leader made the comment, prompting Ryan to swear those present to secrecy. It was the day after news broke about the Democratic National Committee (DNC) hack—allegedly by Russia—and the GOP politicians had just met separately with Ukrainian Prime Minister Volodymyr Groysman, who alleged Moscow funded some politicians in Eastern Europe for its own gains.
Related: Meet special counsel Robert Mueller
Turning the conversation to the DNC hack, McCarthy said, according to The Washington Post: "I'll guarantee you that's what it is.... The Russians hacked the DNC and got the opp [opposition] research that they had on Trump."
Newsweek subscription offers >
When asked whom he believed Russia had handed the hacked research to, McCarthy responded: "There's two people, I think, Putin pays: Rohrabacher and Trump." He quickly added, "Swear to God."
Congressman Dana Rohrabacher, a California Republican, is well-known for his pro-Russian views but has denied being paid by Moscow.
McCarthy's comments prompted Ryan to tell the others present: "This is an off-the-record. No leaks, all right?"
Ryan added: "This is how we know we're a real family here.... What's said in the family stays in the family."
Newsweek subscription offers >
Ryan's spokesperson Brendan Bucks initially denied the conversation had taken place. But after the Post told him about the recording, he said: "This entire year-old exchange was clearly an attempt at humor. No one believed the majority leader was seriously asserting that Donald Trump or any of our members were being paid by the Russians."
"What's more, the speaker and leadership team have repeatedly spoken out against Russia's interference in our election, and the House continues to investigate that activity."
Given Trump's refusal to release his tax returns, which has defied presidential tradition for the last four decades, his financial dealings remain opaque.
A real estate developer and reality television star, Trump has often claimed he was given $1 million in inheritance by his father and turned it into more than $10 billion.
Other sources disagree. Forbes puts Trump's net worth at around $4.5 billion. The New York Times reported Trump's father, Fred Trump, left behind an estate worth between $250 to $300 million, but it's unclear how he divided up his estate, and some remain skeptical of Trump's inheritance claims.
Trump has also made a significant amount of money from his business deals, with a large proportion reportedly coming from real estate and golf clubs, as well as his ability to market the Trump name to other companies.
The president denies having any business ties to or in Russia. As several investigations into his campaign's alleged links to Moscow continue, he even hired a law firm to send a letter to the Senate Judiciary Committee stating as much.
Whether or not he indeed has no business ties to Russia remains unclear. Trump's son, Donald Trump Jr., told a real estate conference in 2008 that: "Russians make up a pretty disproportionate cross-section of a lot of our assets. We see a lot of money pouring in from Russia." And in 2014, according to golf writer James Dodson, Eric Trump, another of the president's sons, said his father's organization received $100 million in Russian funding to finance his golf courses. (Eric Trump denied saying this to Dodson.)
McCarthy Claimed Putin Pays Trump, but Where Does the President Get His Money? | U.S.