McConnell Breaks With Trump, Opposes Nuclear Option To End Government Shutdown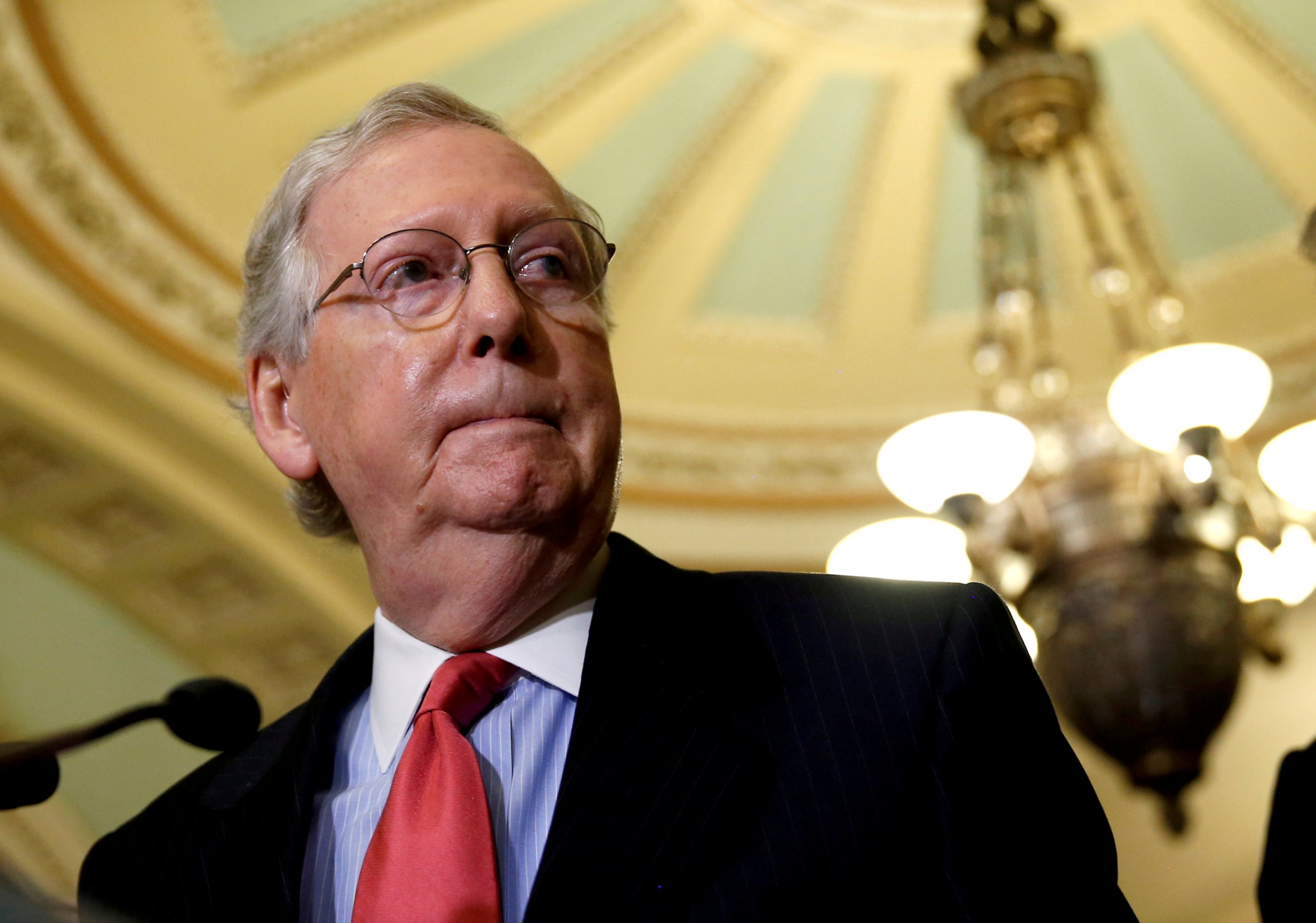 Senate Majority Leader Mitch McConnell on Sunday said he is opposed to using the "nuclear option" to end the government shutdown, breaking with President Donald Trump.
"The Republican Conference opposes changing the rules on legislation," a spokesman for McConnell told The Hill.
Earlier in the day, Trump tweeted that Republicans should use the option, which would allow the Senate to pass the long-term budget with 51 votes instead of by 60 votes.
"Great to see how hard Republicans are fighting for our Military and Safety at the Border. The Dems just want illegal immigrants to pour into our nation unchecked. If stalemate continues, Republicans should go to 51% (Nuclear Option) and vote on real, long term budget, no C.R.'s!," Trump wrote.
Republicans currently hold 51 seats in the Senate, and the nuclear option would allow them to pass the bill without needing a single Democratic vote.
McConnell's statement came on the second day of the government shutdown, which means that "non-essential" federal employees are not supposed to report to work, otherwise known as being furloughed. Both essential and non-essential workers do not receive compensation, although they are supposed to be paid retroactively.
Both parties have blamed each other for the shutdown, which is centered on a dispute about protection for undocumented immigrants who arrived in the United States as children. Democrats want to ensure that 700,000 "dreamers" who arrived on the Deferred Action for Childhood Arrivals (DACA) program are not deported, while Trump has said he wants to include dreamers in a large legislative package that would be accompanied by funding for the wall and ramped up security along the U.S. and Mexico border.
And even if Republicans were to use the nuclear option, it is unclear whether they would be able to pass the funding bill along party lines, as four Republicans voted against it on Friday and five Democrats voted for it.