Mitch McConnell Loved His 'Tough Wife' Elaine Chao Standing Up to Protesters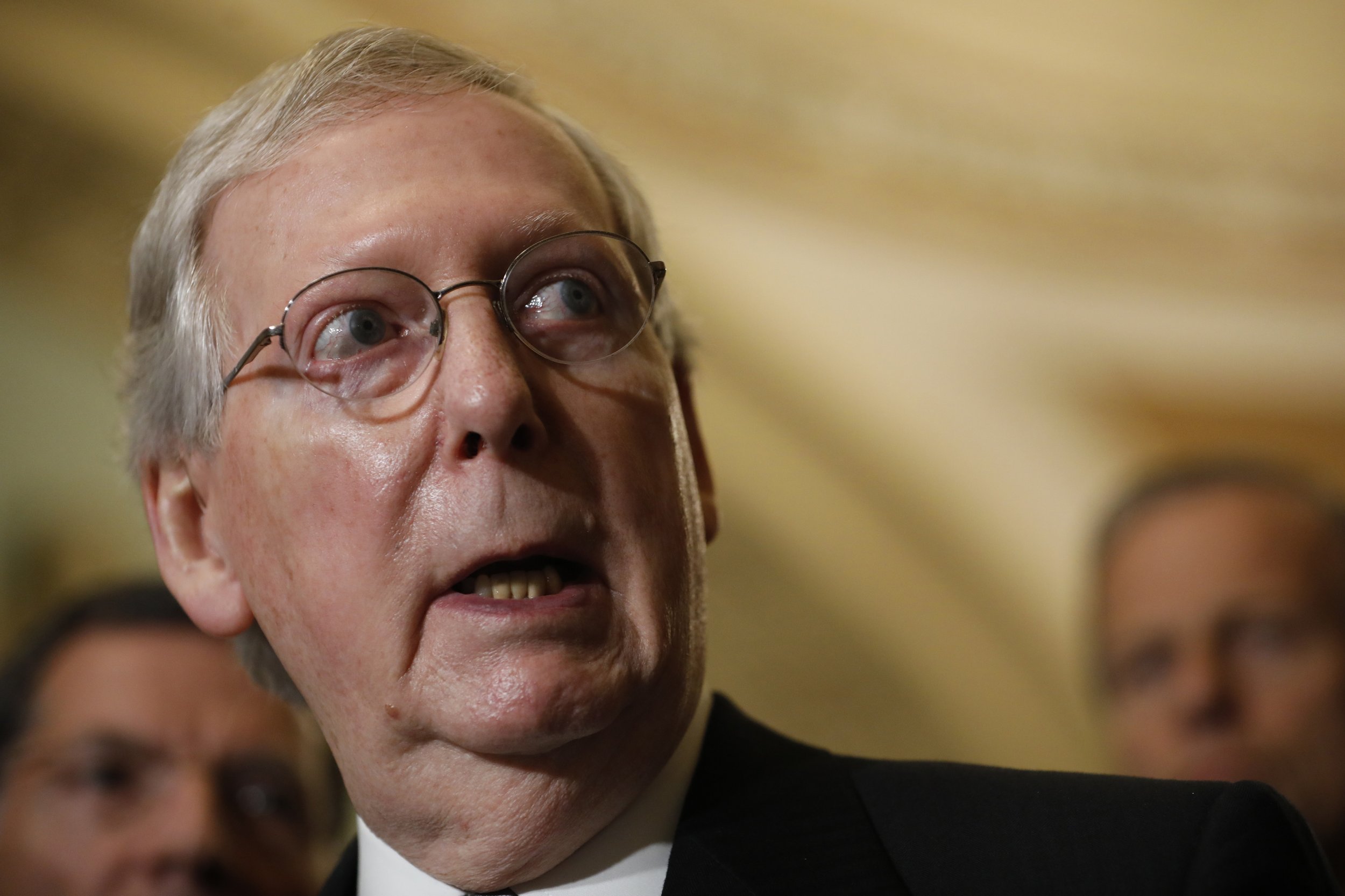 Senate Majority Leader Mitch McConnell showered his wife, Elaine Chao, with praise Thursday night, over her confrontation with protesters who wanted the Kentucky Republican to answer for immigrant children being separated from their parents at the U.S. southern border.
Chao, who serves as transportation secretary, told the demonstrators to "leave my husband alone" as the couple departed an event at Georgetown University on Wednesday evening.
McConnell explained he told his wife to hop into the waiting car, but Chao leapt into action.
"She ignored my advice and went right up to them and told them what she thought," McConnell told Fox News. "I loved it. It went viral on the internet, and I've got one tough wife. I'm proud of her."
The video went viral as the protestors blared an audio clip of immigrant children crying while in a detention center.
McConnell defended the protesters' right to assemble and "free speech," but pushed back on publicly confronting officials in their "faces."
"Look, you know, I'm a big believer in free speech, and sometimes what people say is not great," McConnell said. "I do think poor behavior is not a great way to convey your views. And I think getting in people's faces in public places and trying to make them uncomfortable certainly is not a great way to sell your point of view."
The protest was one of many against current top government officials, including those within President Donald Trump's administration, over the recent practice of separating families at the border.
Before Trump signed an executive order that ended the separations, Homeland Security Secretary Kirstjen Nielsen was confronted by protesters at a Mexican restaurant earlier this month, and another demonstration was staged outside her home.
White House senior adviser Stephen Miller, an immigration hard-liner who helped Trump and Attorney General Jeff Sessions institute the separation practice, was also subjected to a demonstration at a restaurant and later within his upscale apartment complex.
Press secretary Sarah Huckabee Sanders was also asked to leave a Virginia restaurant last week over working for the administration.
Following Sanders's incident, U.S. Rep Maxine Waters of California had encouraged protesters to "harass" Trump officials. The comments led to criticism from both sides of the aisle.