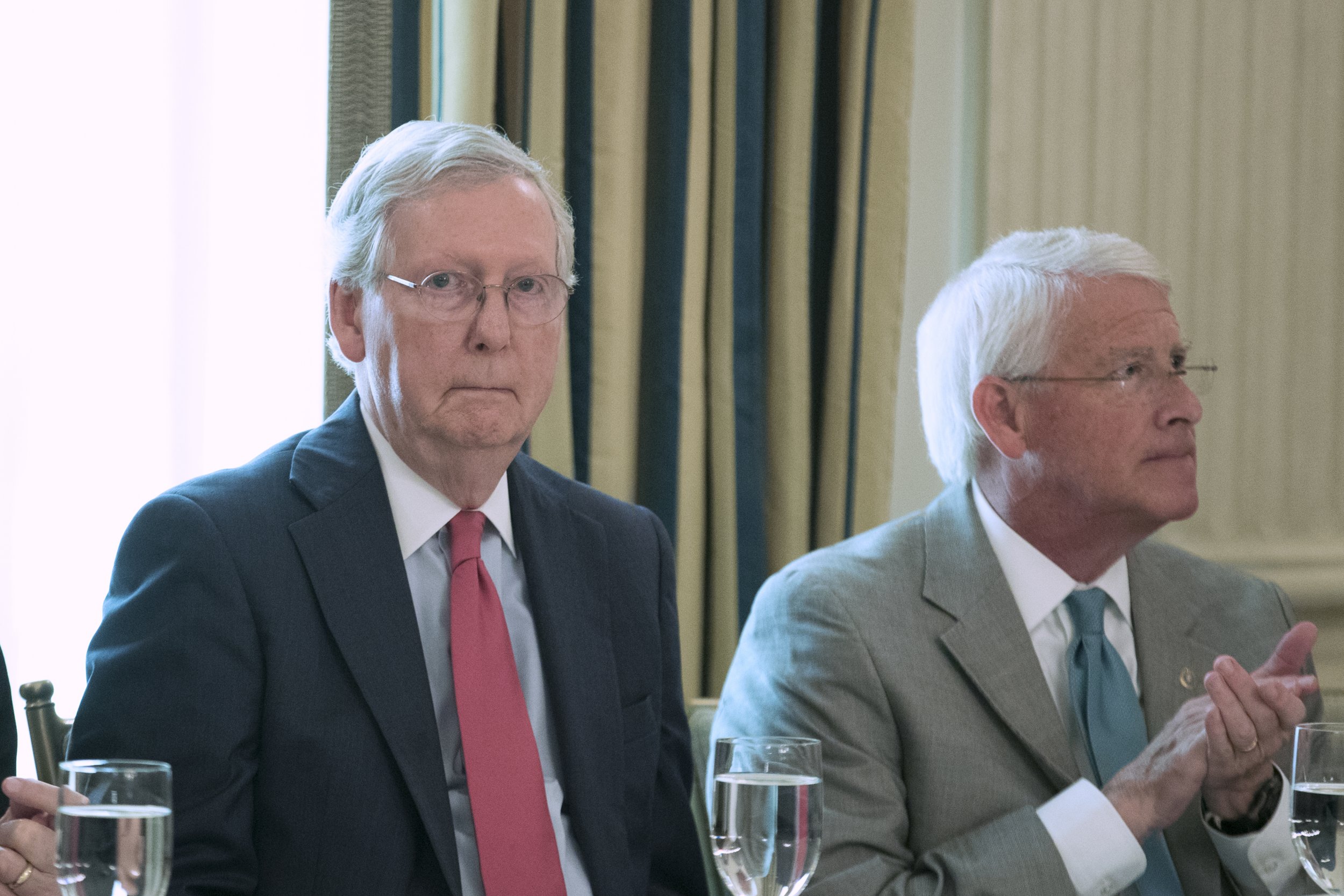 There are a handful of Senate proposals to address gun violence, but Senate Majority Leader Mitch McConnell said it's "hard to envision a foolproof way" to prevent attacks in America. Senator Ted Cruz shrugged off talks of gun control and said killers will "use the weaponry that is available."
At an event in Kentucky Monday, McConnell was asked how the Senate could make America a safer country—just one day after a gunman at a Texas church killed 26 people. In responding, McConnell avoided addressing the shooting and instead noted a New York attack on October 31, when Sayfullo Saipov allegedly drove a rented Home Depot truck through a bicycle path, murdering eight.
"You know, it's hard to envision a fool-proof way to prevent individual outrages by evil people," McConnell said in Kentucky. "I mean, last week in New York you had a person who figured out he could kill people by driving his automobile up on the sidewalks. It's a very, very challenging thing."
Senator Ted Cruz on Monday criticized reporters who asked him about gun control, saying "we don't need politics right now," before quickly highlighting the pro-gun bravery of one man who fired at the gunman who killed 26 people at the Texas church.
"Evil is evil is evil and will use the weaponry that is available," Cruz told reporters.
In the Senate, there are at least eight bills and resolutions aimed at curbing gun violence and increasing gun control, but none have passed. As majority leader, McConnell controls the chamber and has the power to tackle the "very challenging" task of making America safer, but it's hard to imagine he will amid the ongoing dismissal of gun control proposals.
President Donald Trump offered thoughts and prayers to the victims of the Texas shooting, noting that he does not want to "politicize" mass shootings. However, the president publicly pushed for stronger immigration enforcement hours after the vehicular terror attack in New York.