Woman Drives into Co-Worker at McDonald's Drive Thru After Fight Inside Restaurant, Police Say
Atlanta police say they have arrested a woman after she drove at her co-worker following a brawl at a branch of McDonald's.
Zoe Gunn was struck by the vehicle during an altercation at the drive-thru fast food restaurant in the north of the city.
Police said the argument started between Destiny Allen and another unnamed employee. Gunn, also a McDonald's employee, was said to have stepped in to break up the altercation when she was hit by the car.
Video showed two woman—both of whom were indistinguishable due to the low quality of the footage—wrestling on the floor.
In the short unverified clip, someone can be heard saying "Y'all need to quit fighting, man" before someone who appears to be wearing a McDonald's uniform steps in to try and break up the fight.
Gunn was said to have gone outside to check that Allen was leaving.
Police alleged that Allen then got into her car and reversed into Gunn, knocking her into the window of the restaurant. Photos showed smashed glass at the scene.
By the time officers arrived at the restaurant, Gunn was already on her way to the hospital for treatment.
In a statement, police said: "Gunn ... went outside to the parking lot of the location to make sure that the employee involved in the dispute, identified as Destiny Allen, was leaving the location.
"Allen and the other employee continued to argue as Allen got into her vehicle. She then put her vehicle into reverse and pressed on the gas, striking Gunn and causing her to go into the window panel of the fast food restaurant.
"Allen was arrested on scene without incident. She was transported to the Fulton County Jail. Gunn was last reported in stable condition with injuries to her legs."
The incident happened at around 12:30 a.m. on November 27.
Allen was charged with aggravated assault and criminal damage to property.
Gunn was said to be unable to work because of the pain and had been forced to move into a homeless shelter.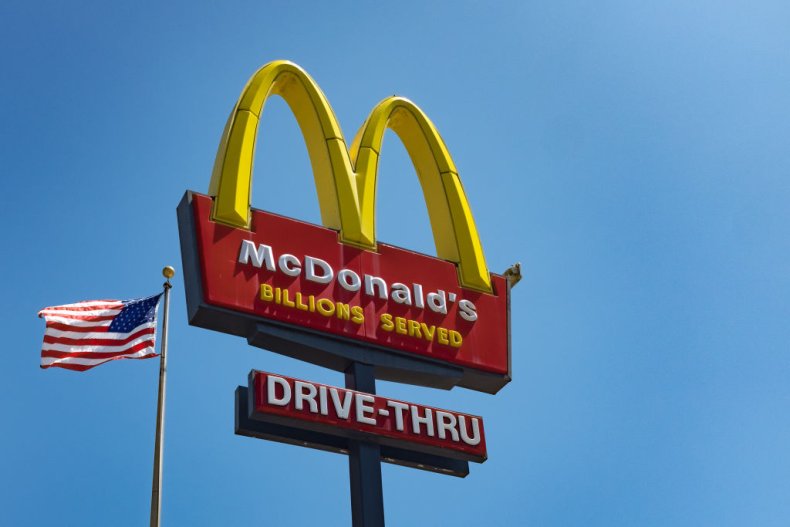 Her sister, Amia Turner, said: "If she would have hit my sister harder then she probably would have killed my sister."
Speaking to Fox 5 Atlanta, she added: "It really hurt my feelings because she didn't deserve that. She really didn't she was just trying to do the right thing.
"All she does is cry. She will call crying saying sister I miss you and I wish you were here to help me.
"She can't get up and down the stairs. She had to go to a homeless shelter. She's in a homeless shelter right now."
John Tamasi, the manager of the McDonald's on Northside Drive, said in a statement: "Our biggest priority is always the safety and well-being of our employees and customers at our restaurants.
"This behavior is not tolerated in my organization and we will take the appropriate steps. We are continuing to work closely with the police department on this matter."