McDonald's Employee Hits Co-worker In Face With Cheeseburger For Working Slowly, Gets Charged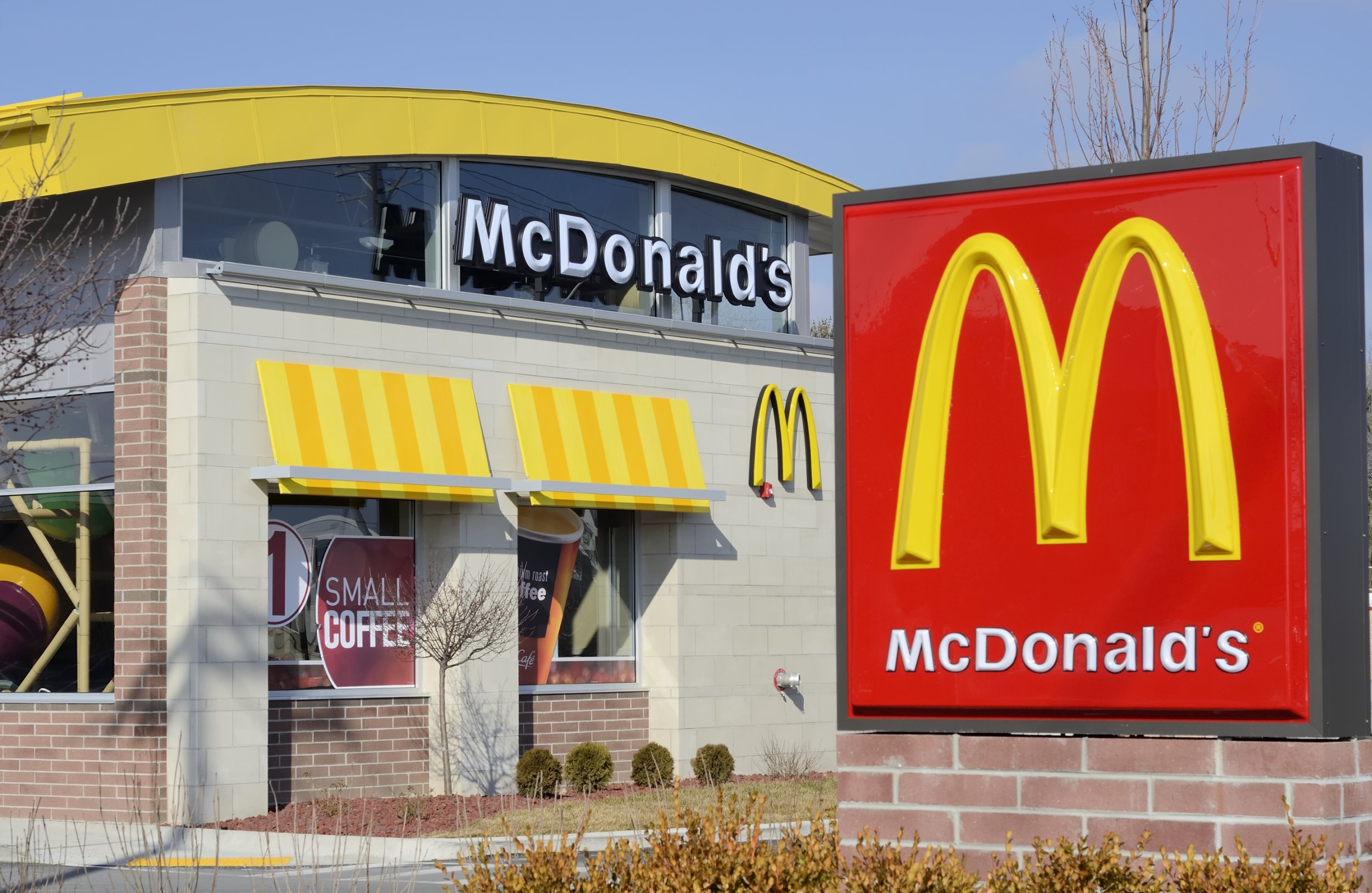 A McDonald's employee was charged with battery this week after throwing a cheeseburger at a fellow staffer for working too slowly.
The burger incident took place at a restaurant on East Third Street in Bloomington, Indiana, at roughly 11 p.m. Tuesday, Fox 59 reported yesterday. The local police department responded after the victim called 911 and requested to press charges against her co-worker.
The situation escalated after a 21-year-old male employee became irritated at an 18-year-old female employee for her slow pace of work. According to Fox 59, the man threw a cheeseburger in her direction following a verbal disagreement, hitting the teenager directly in the face.
Officers spoke to the manager, who confirmed that employees had been angry with the teen for working slowly. The female victim admitted she was not injured by the fast food projectile.
WTVR-TV reported the culprit had left the restaurant after the incident but has acknowledged he should not have lost his temper. Bloomington Police Department Lt. John Kovach said the man was handed a misdemeanor battery charge and will be issued with a court summons.
"It's not something we would put anyone in jail for," Kovach said, according toThe Herald Times website. Neither of the employees involved were named by law enforcement.
In March 2017, a woman was accused of assaulting her mother with a cheeseburger outside an Indianapolis McDonald's. The daughter, 39, fled the scene. According to Fox 59, the 60-year-old mother was found by police covered in ketchup, mustard and pickles.
In March last year, an Oregon man became enraged after being refused an order of 30 double cheeseburgers and tried to destroy the famous golden arches, The News Review reported.
The suspect, Jedediah Ezekiel Fulton, 37, was arrested on charges including second-degree disorderly conduct and second-degree criminal trespass. He fought with a person who tried to stop the destruction, and another witness pulled a gun on him, the local police said.
But not all McDonald's-related crime happens in March.
In February this year, police in Cleveland were called to the fast food chain to investigate after a customer hurled coffee in a drive thru window and onto an employee's face. Joseph Deluca, 54, was arrested after the assault, which left the victim with first degree burns. Fox 8 released surveillance footage of the incident this week. If convicted, Deluca will face up to eight years in prison.
The month prior, a 29-year-old man was arrested in South Carolina for allegedly throwing hot coffee over a 16-year-old McDonald's drive-thru employee due to a long wait for french fries. He was identified as Joshua Emery Noel following a public appeal.