McDonald's CEO Blames Parents For Death of Girl Shot at Drive-Thru in Text to Chicago Mayor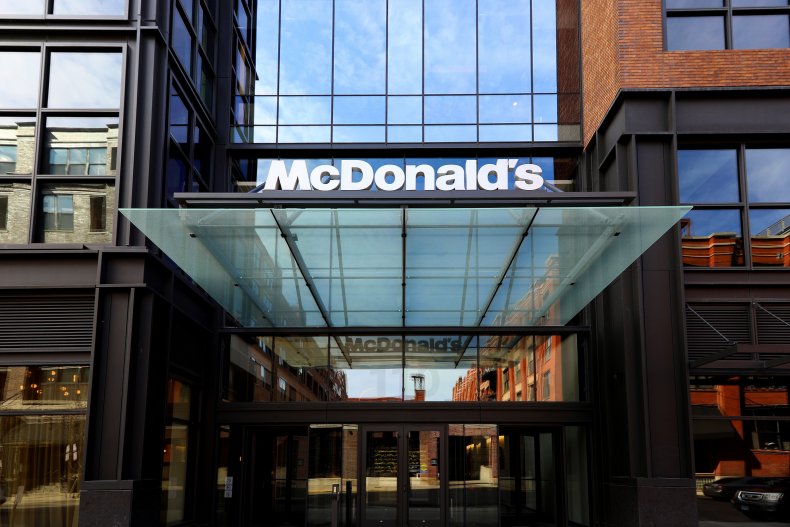 McDonald's CEO Chris Kempczinski is facing backlash over a text message blaming the parents of two children who were shot to death in Chicago earlier this year, including one who was killed at a McDonald's drive-thru.
A text message that Kempczinski sent to Chicago Mayor Lori Lightfoot on April 19 was publicly released last week following an activist's Freedom of Information Act request. The CEO was commenting to Lightfoot about the deaths of 7-year-old Jaslyn Adams, who was fatally shot at a Chicago McDonald's drive-thru the previous day, and 13-year-old Adam Toledo, who was shot and killed by a Chicago police officer weeks earlier.
"With both [shootings], the parents failed those kids which I know is something you can't say," Kempczinski wrote. "Even harder to fix."
Lightfoot, a Democrat, responded by thanking Kempczinski for his message and offering to reach out to the operator of the McDonald's restaurant where Adams was killed, noting that "he and his team members have got to be traumatized."
A spokesman for Lightfoot blasted Kempczinski's text message on Tuesday in a statement to The Chicago Tribune, telling the paper that "victim shaming has no place in this conversation."
The text message quickly sparked outrage from multiple community activist groups as well as a selection of McDonald's employees, some of whom are planning to protest outside McDonald's corporate headquarters in Chicago on Wednesday.
"He doesn't know what it is to be poor. People like him look at our community like garbage and at the same time want to sell us their products," Baltazar Enriquez, president of the Little Village Community Council, told the Tribune. "We give a lot of money to his corporation. He should put that money back into our community."
On Wednesday morning, the community groups also reportedly plan to send a letter to Kempczinski that expresses outrage for the message and blasts the CEO for making comments that were "ignorant, racist and unacceptable coming from anyone, let alone the CEO of McDonald's."
In a Tuesday note to McDonald's employees that was viewed by Newsweek, Kempczinski said that he made the controversial remarks through his "lens as a parent," had "reacted viscerally" and was "committed to working with civic leaders and elected officials" to "do better for the children of our communities."
"I have not walked in the shoes of Adam's or Jaslyn's family and so many others who are facing a very different reality," wrote Kempczinski. "Not taking the time to think about this from their viewpoint was wrong, and lacked the empathy and compassion I feel for these families. This is a lesson that I will carry with me."