Four People Fined $1,000 for Traveling for McDonald's Breakfast in Breach of COVID Rules
Four people have been fined £800 ($1090) for traveling in the same car so that they could get a McDonald's breakfast, in breach of COVID-19 regulations.
The two men and two women who were pulled over by officers in Northampton on January 6 at 5 am, told them that they were on their way to McDonald's, even though the fast-food restaurant did not open for another two hours. Further inquiries led police to discover that the passengers were not all from the same household, resulting in a £200 ($270) fine for each of them.
U.K. Prime Minister Boris Johnson announced a nationwide lockdown for England which came into force on Wednesday, with people told to stay at home except for a handful of reasons, including going to work and medical reasons. Household mixing is also banned.
Northamptonshire Police Response Team wrote on Twitter: "At 5 am, we stopped a car with 4 ppl in. Just going to McDonald's... Not all of them live in the same household, 4x COVID tickets issued. Pls make sure you are up to date with the most recent [government] guidance to make sure you don't end up with a ticket!"
A Northamptonshire Police spokesperson encouraged people to follow the rules. They said: "The Government has been very clear about the necessity for everyone to stick to the rules about when you can go out and what you can do. The vast majority of people across Northamptonshire continue to act responsibly however, a small minority continue to spoil it for everyone else.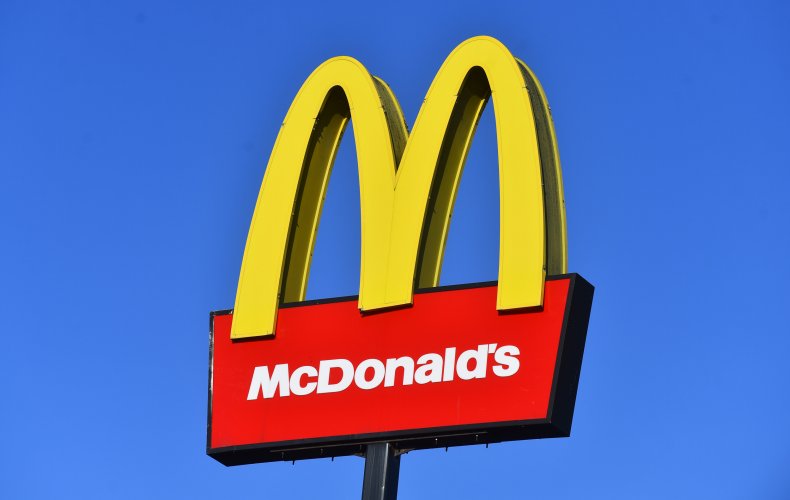 "If you are the kind of person who decides to put others at risk with irresponsible behavior, you can expect us to take the appropriate action. We need everyone to play their part and protect the NHS - this is more important now than ever before, due to the alarming rise in infections."
It comes as the U.K. continues to battle the spread of a new strain of the virus which Johnson has said is up to 70 percent more transmissible, with 62,322 cases reported on Wednesday, the highest daily total since the pandemic began.
The government has set itself a target of vaccinating 14 million people against the virus by February. GP surgeries in England will also begin rolling out the Oxford/AstraZeneca COVID-19 jab as part of the biggest vaccination program in the history of the National Health Service (NHS).