McDonald's Divides the Internet With New Cilantro Sundae
McDonald's in China has launched a new menu item that has fast-food lovers in a tizzy: the Cilantro Sundae.
This version of the chain's McFlurry sundae comes with vanilla ice cream, a vividly bright green cilantro sauce and a topping of cilantro flakes. It costs 6.6 yuan, or about $1.05 USD. The limited-edition item is only available until February 25.
On social media, reactions to the dessert were intense and divided. Twitter user @SuperSpacedad praised cilantro ice cream, writing: "Anyone who hasn't tried it should - spicy + sweet/creamy does amazing things on your tastebuds."
Other commenters were violently disgusted. "If hell exists, I would be force fed this all day long," wrote Twitter user @microdile. "Seriously though even if you like cilantro would you want THIS? I puke a little every time I look at it."
"Might as well just eat a bar of soap," added user @AdamKoffler.
According to a 2012 study by the genetics testing company 23andMe, there is a genetic component to people's polarized attitudes toward the cilantro plant. "Many people love it while others claim that it tastes or smells foul, often like soap or dirt," experts wrote in The Flavour and Fragrance Journal.
The scientists suggested that "one of a cluster of olfactory receptor genes, perhaps OR6A2," may contribute to the perception of a soapy smell and taste in cilantro among populations with European ancestry. Fortunately for McDonald's, those populations should be less prominent in China.
Some people feel so strongly about the herb that they were moved to create a verified "I Hate Coriander" Facebook page, which has amassed over 280,000 followers. Organizers of the page declared February 24 as the international "I Hate Coriander" day.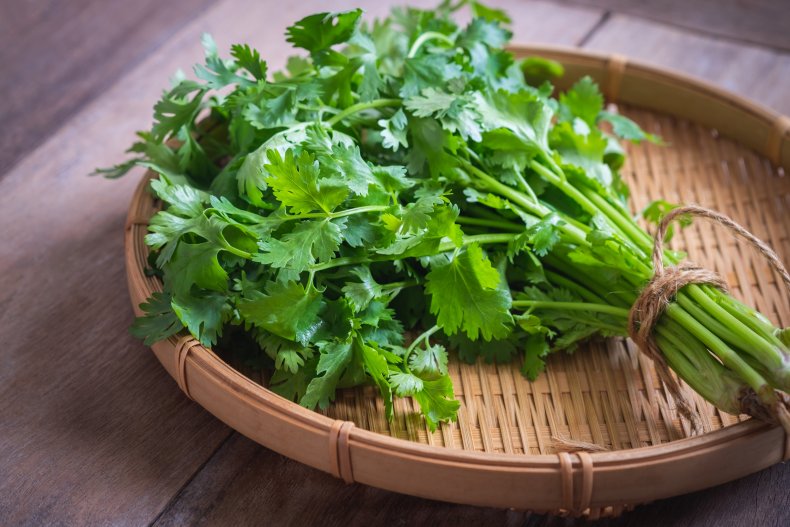 The Cilantro Sundae is only the latest controversial release from McDonald's in China. In January, the franchise offered a limited-edition Spicy Chili Oil Sundae, with vanilla soft serve under a chili crisp topping complete with bits of peppers, onion, garlic and other seasonings.
Previously, McDonald's in China introduced the Spam-Oreo Burger, which included two slices of Spam made by Hormel Foods Corporation, topped with Oreo crumbs and the chain's signature burger sauce.
McDonald's offers regionalized versions of its menu, with various products unique to specific locales, a strategy that has enhanced its marketability across the world.
China is the chain's second-largest market by number of restaurants, after the United States. There were 3,787 McDonald's outlets in China at the end of 2020.