McDonald's Employee Cashes Food Points on Customer Orders in Viral Clip, Sparking Debate
A McDonald's employee is drawing plenty of reactions, both good and bad, after posting a series of videos.
One video in particular posted on TikTok by user @nnennaaaaa6 has garnered over 1.6 million views. It shows the female employee inputting a drive-thru code into the system while registering a customer's order.
The code purportedly adds points to someone's account that can later be used for free food, as McDonald's "charges" different amounts of points for different foods or drinks.
Responses from TikTok users were across the board. Some chimed in and claimed they also worked in fast food, saying they utilize the same freebies due to the points system. One person alleged that many employees do this without any recourse.
"Only other minimum wage slaves get this," one user replied.
"I always did this when I worked at McDonald's never got caught for it," a female user said.
"Don't do it constantly because corporate is gonna send an automatic 'fraud report' to the store," said one user who claimed he got caught while having over 40,000 points. The user added that instead of receiving a write-up from his manager, he was verbally told to stop doing it.
Another said he used to simply make food and then keep it in a corner for later, rather than inputting it into the system.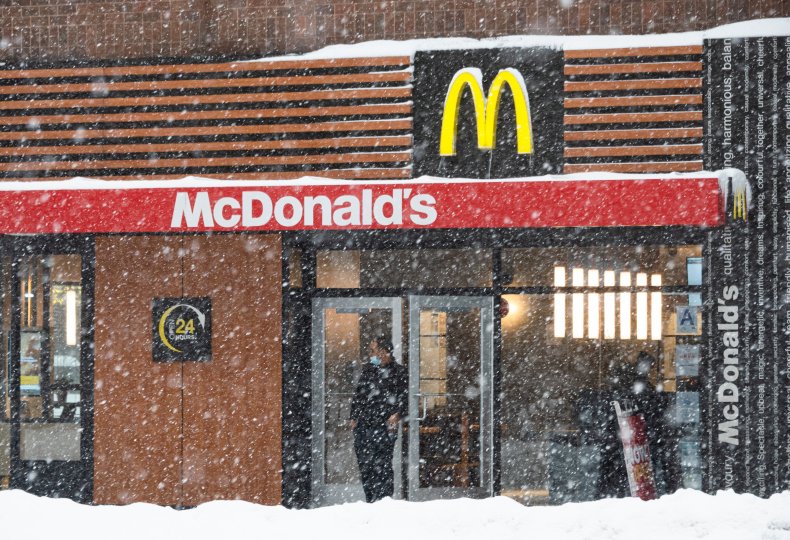 Many others, however, warned the employee that repeatedly doing this would lead to eventual termination. As one user wrote: "How to get fired 101."
One user commented that a store tried to press charges against them for pulling the same trick. Another said she did it and a week later her manager told her that the restaurant was investigating somebody stealing points.
Someone else said they now have theft on their criminal record.
"We had to sign paperwork at my McDonalds stating that if we ever did this it was an automatic on the spot fire," one person said.
The TikToker who posted the clip has numerous videos about working at McDonald's, including additional ones showing the number of food points she has accrued.
Some things are more innocuous, like adding random sauces or other items to a customer's order. Other videos display old fast food tricks, like filling cups to the brim with ice to make them look full of soda.
Other videos show the employee sloppily making an ice cream cone for a "rude" customer.
"The actions shown in this video are not in line with our values or expectations," a spokesperson for McDonald's USA told Newsweek. "MyMcDonald's Rewards program was created to celebrate our fans' loyalty and provide a seamless, personalized experience to our customers, and we are disappointed to see it misused this way. The restaurant organization is investigating this incident and will take appropriate action."
Update 1/5/22, 10:02 AM ET: with a comment from a McDonald's spokesperson.