McDonald's Employee Reportedly Put Peroxide-Based Cleaner in Police Officer's Drink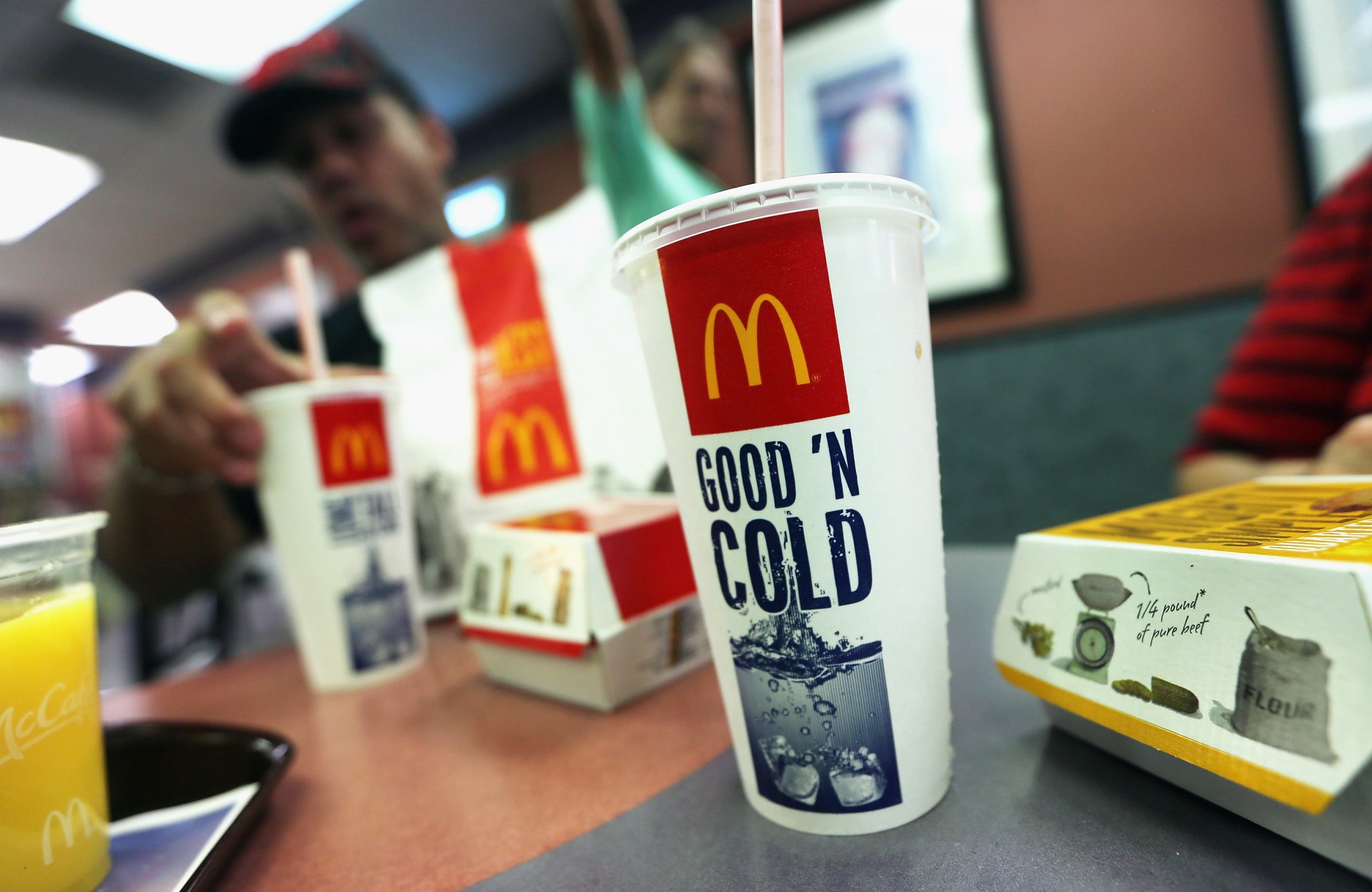 When a Kansas police officer ventured through the drive-thru of the McDonald's where 22-year-old Trevor Hockaday worked in Iola, the employee allegedly took the opportunity to spike the officer's drink with a cleaning solution.
The Allen County Attorney's Office filed criminal charges against Hockaday on Thursday for one count of aggravated battery of a law enforcement officer, according to KOAM TV.
Allen County Sheriff Bryan Murphy told The Wichita Eaglethat the officer began to experience flu-like symptoms after eating at the McDonald's. He and the rest of the department chalked his symptoms up to illness until a McDonald's employee came forward.
Two weeks after the incident, an employee told the police department that Hockaday had allegedly put "four little squirts" of the peroxide-based cleaner in the officer's drink. McDonald's used the cleaner to wipe down counters.
"In today's day and age, not only us in law enforcement but citizens as a whole, there's enough going on out there that we have to worry about...now my guys are cautious about going through that drive thru," Murphy said. "We all chose this line of work to protect and serve. Now my guys have the concern of is my food safe."
By the time Hockaday was arrested on September 12, McDonald's had suspended him. The restaurant had conducted its own internal investigation, but the police were never notified.
"In our restaurants, nothing is more important to us than the safety and well-being of our customers. We are very disappointed by the allegations made regarding the behavior of one of our former crew members," Glenn Nichols, the restaurant's owner told KOAM. "This kind of behavior goes against our food safety standards and is not tolerated. Our organization will take all appropriate measures to gather facts and will work closely with authorities in their investigation."
On Sunday, an officer in Lee County, Florida, said that he had ordered four burritos at a Taco Bell drive-thru. After eating two of the burritos, his tongue began to feel "numb and tingly" and he noticed they had a strange smell, according to KPIX. He notified law enforcement that the remaining two burritos smelled like bleach. The police department and restaurant have each launched investigations.
"We take food safety very seriously and are deeply appreciative of the men and women who serve and protect our communities and our country," a statement from Taco Bell said.
Following his arrest, Hockaday was taken to the Allen County Jail and an investigation is still underway. The charge of aggravated battery of a law enforcement officer is a level-three felony in Kansas, and carries a maximum sentence of 247 months in prison.