How to Get Free Fries at Mcdonald's Every Friday Until the End of June
McDonald's is bringing back its "Free Fries on Fry Day" deal, offering customers the chance to add some free potato goodness to their order once a week.
Every Friday, after 11 a.m. local time, McDonald's fans can claim a free portion of medium fries with a $1 purchase.
To claim your free fries, make an order on the McDonald's mobile order app, where you will be able to redeem the deal. The free fries deal is valid for one order per registered user once every Friday until June 28, 2020.
Alternatively, if you are new to the McDonald's app, first-time users can claim a free medium portion of fries with no purchase necessary when ordering through the app any day of the week. This deal is valid once per new customer and also runs until June 28.
Additionally, if you're looking for more than medium fries, registered app users can also get $1 off the price of large fries once per week until June 28.
McDonald's also has two drinks deals available until June 28. Once a day, you can get any size premium-roast coffee or iced coffee for $0.99, and after purchasing five McCafé drinks you can get one for free.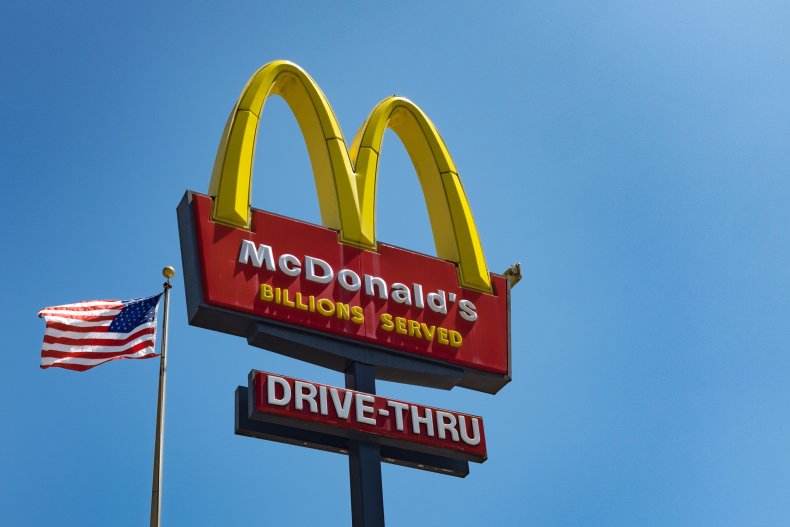 Check with your local McDonald's restaurant to see whether or not they're participating in the deals before heading out.
McDonald's restaurants across the U.S. are open for drive-thru, curbside pick-up and delivery orders through Uber Eats or DoorDash. According to McDonald's, 99 percent of its U.S. restaurants are still open, though they may be operating with limited hours and a limited or modified menu.
A statement on the McDonald's website reads: "McDonald's is closely monitoring the impact coronavirus is having on the communities in which we operate. As always, our number one priority is protecting the well-being of employees and customers, and this principle guides each and every decision we make.
"At this time, nearly all McDonald's U.S. restaurants remain open to serve you. McDonald's and our franchisees are taking proactive steps to help ensure the safety in our restaurants across all our communities in partnership with local and national health authorities, and as the situation continues to evolve, so will our policies."
While McDonald's restaurants have remained open in the U.S., the fast-food chain has closed some of its international restaurants. When McDonald's reopened in France in April, fans waited for up to three hours to go through the drive-thru, leaving the roads gridlocked.