McDonald's Food Handler With Hepatitis A Investigated by Health Officials
Updated | The case of a McDonald's food handler with hepatitis A at a branch in Kentucky is under investigation by health department officials.
Madison County Health Department released a statement on Tuesday (April 10) announcing it had launched an investigation into a single case of the infectious liver disease at a McDonald's branch on Glades Road in Berea, Kentucky, on March 23, 2018.
The health department said McDonalds is fully cooperating, and that the McDonalds branch received a score of 100 percent on its most recent inspection in February. The health department stated that the risk to patrons who ate at the McDonald's is "very low."
Hepatitis A is caused by a virus and often spreads when infected fecal matter enters through the mouth. For instance, via food if an infected person doesn't wash their hands properly after using the restroom.
Symptoms include a fever, jaundice, grey-colored stools, dark urine, and fatigue. A person with hepatitis A can also experience abdominal pain, vomiting, a loss of appetite, nausea and joint pain.
There is no curative treatment for hepatitis A, and in severe cases people may be hospitalized. Symptoms generally fade in two months, but can last up to six.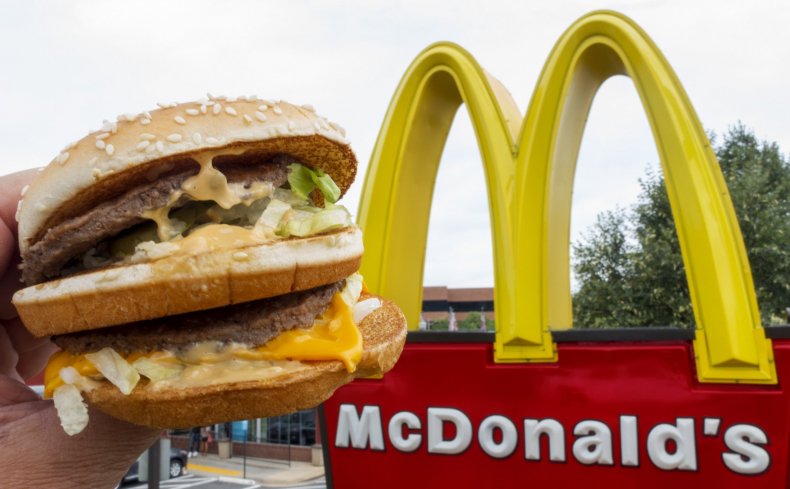 As symptoms can appear from two weeks to 50 days after exposure to the virus, officials advise those who ate at the restaurant on March 23 to monitor themselves for symptoms from April 7 until May 12.
"If you have these symptoms you should contact your primary care provider for testing," the health department said.
As some people—particularly children—do not experience symptoms but carry the virus, officials stressed that properly washing one's hands after using the bathroom, changing diapers or before preparing and eating food is vital.
Hepatitis A can be prevented by receiving a vaccine, which is available to anyone above the age of one. Since the vaccine was made available in 1995, rates of the condition in the U.S. dropped by more than 95 percent in the decade which followed according to the Centers for Disease Control.
John Faris, he owner-operator of the branch, said: "We are fully cooperating with local and state health officials to investigate this matter to ensure the health and safety of our employees and guests.
"We have been informed they are investigating a single, isolated case and the risk to guests who've visited our restaurant is very low. We are committed to providing a clean and safe environment for all who visit our restaurant."
This article has been updated with a statement from McDonald's.