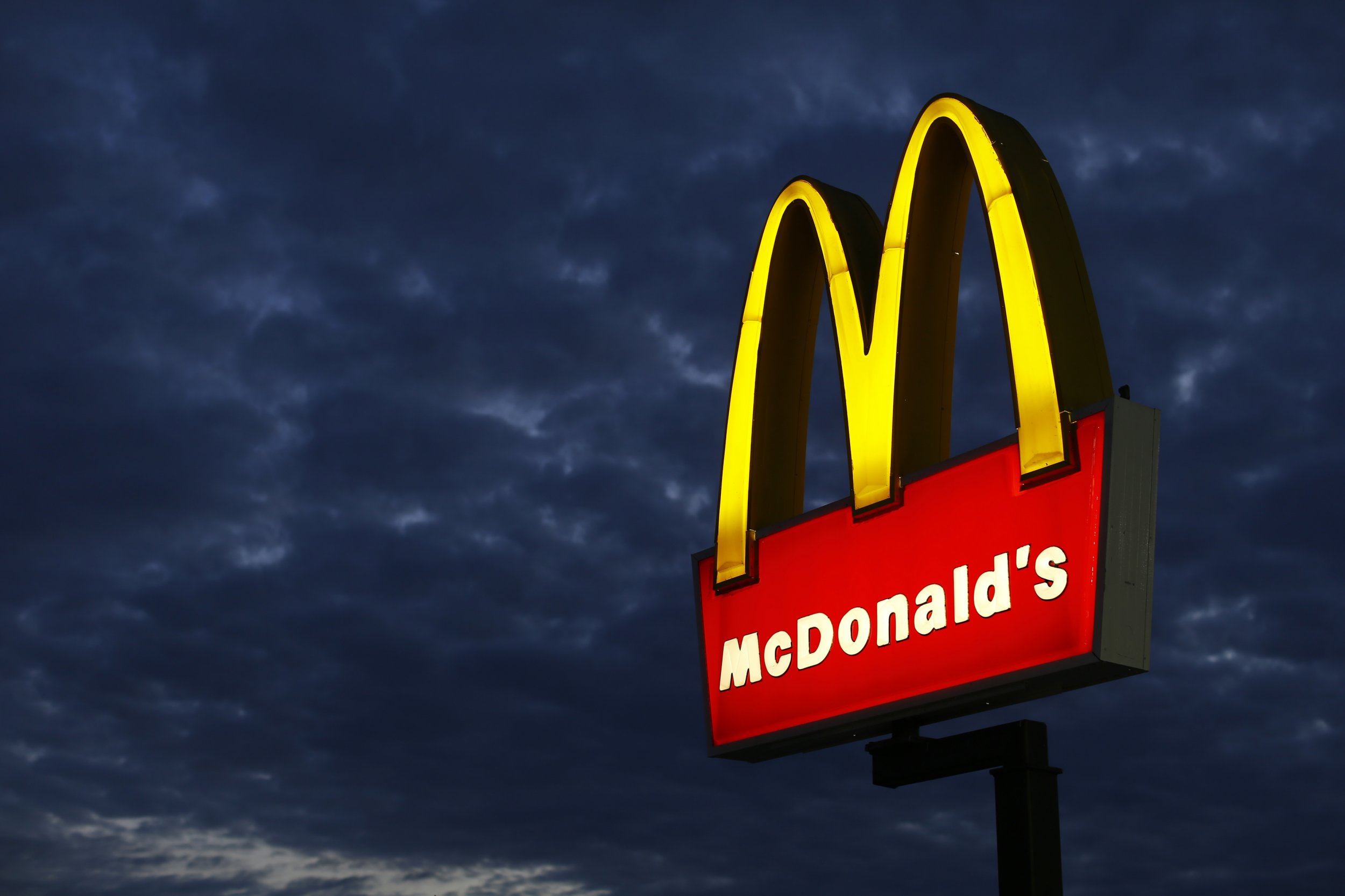 McDonald's halted trading on Tuesday afternoon about 10 minutes before the company's CEO spoke at a big investor meeting about the fast food chain's refranchising of thousands of its restaurants.
The fast food behemoth serves 69 million people in 199 countries with over 35,000 restaurants, making it a huge international real estate owner—a major point of discussion during Tuesday's meeting. CEO Steve Easterbrook announced McDonald's will "refranchise" 4,000 of its restaurants, effectively allowing franchise owners to purchase locations currently owned by the company.
McDonald's decided not to pursue a real estate investment trust transaction structure, a move which would have required the company to create a new real estate holding company.
"As part of the Company's overall financial review, a Real Estate Investment Trust, or REIT, spin-off was closely considered given its potential tax advantages and current market trading multiples. Our review went beyond financial measures and evaluated the impact on all stakeholders, including our shareholders' long-term interests," Chief Administrative Officer Pete Bensen said in a statement. "We have concluded that any potential value creation from a REIT is out-weighed by the significant financial and operational risks to our business and the continued progress of our turnaround, and we do not believe that pursuing a REIT would be in the best interest of McDonald's at this time."
In August, the Wall Street Journal noted analysts discussed creating such a trust to benefit shareholders because of otherwise declining sales. According to the Journal, the head of hedge fund Glenview Capital Management Larry Robbins determined a real estate trust would be valued at $20 million or more.
"We continue to evaluate opportunities to further enhance value for all shareholders and addressing our operational issues is our first and most critical priority," a McDonald's spokeswoman told the Journal at the time of their report.
Easterbrook on Tuesday boasted about McDonald's worldwide recognition and new all-day breakfast, a much requested feature the chain started offering earlier this year. In 2016, the company hopes to increase sales by 3 to 5 percent and increase operating income by 5 to 7 percent.