McDonald's Hamburglar: Masked Man Armed With Knife Steals Monopoly Vouchers From Fast-Food Restaurant
Authorities are appealing for witnesses after a masked man armed with a small knife stole a pile of Monopoly vouchers from a McDonald's in London earlier this year.
A surveillance video of the incident, released by the Metropolitan Police, showed the man walking behind the counter and taking a handful of vouchers. During the incident, an employee advanced toward him, which prompted the man to threaten her with a knife, before running out of the store.
"At 2 p.m. the suspect walked into McDonald's. Waving a knife at staff, he removed the movable counter separating the customers from the kitchen, grabbed a box of promotional Monopoly cards and vouchers and left the restaurant with the box," London's Metropolitan Police said, in a statement.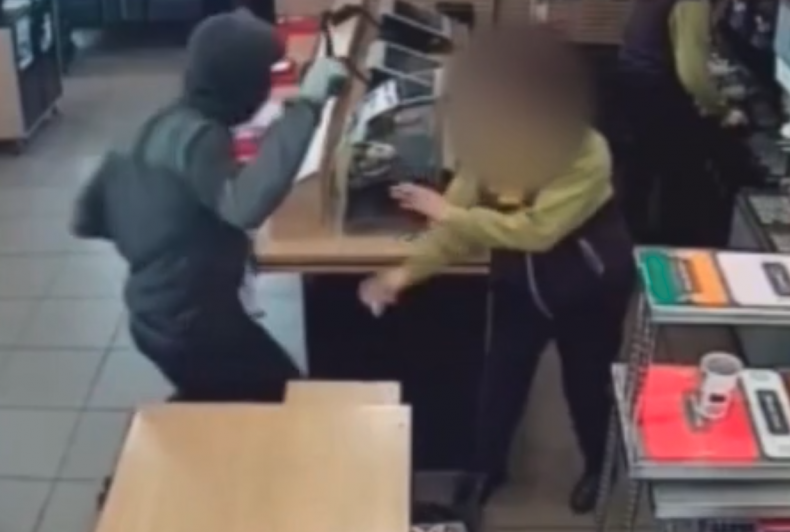 Authorities said the preparator was "a black man, dressed in a dark and gray two-tone hooded top, white gloves, black trousers and black shoes." The incident occurred at the McDonald's in Hayes, West London, on March 23 at approximately 2 p.m.
Detective Constable Emma Brookes said: "We are appealing for anyone who may know who was involved in this robbery. Although he had his face covered, it is possible that someone may recognize his clothing, or may have heard someone talking about this robbery."
The stolen vouchers are part of McDonald's and Hasbro's Monopoly sales promotion game, in which customers are given items alongside purchases that sometimes bear rewards. The game was first launched in 1987 in the U.S. Since then it has been rolled out to various other countries around the world.
The stickers reveal various prizes that the customer can redeem. Instant prizes include free fries, ice creams, cheese burgers, hash browns and other items on the McDonald's menu.
Mini Coopers, $136,000 and luxury holidays are among the top prizes that can be won.
Canada, Austria, France, Germany, Hong Kong, the Netherlands, New Zealand, Poland and Romania are among the countries that have participated in the Monopoly game over the past few decades.