McDonalds Hiring 260,000 Workers: Which Jobs Are Open and How to Apply
The McDonald's Corporation is offering a helping hand to the unemployed in the wake of states reopening after lengthy lockdowns. Starting today, the fast food company will be hiring about 260,000 new employees for the upcoming summer season.
In addition to the summer jobs at McDonald's restaurants, all employees will have to take extra measures to protect themselves and customers while in the workplace. According to Company News HQ, nearly 50 new safety procedures have been put in place. Among these procedures, McDonald's employees will be trained for the opening of dining rooms, where customers usually gather to eat their Quarter Pounders and fries.
Not only will workers have their temperature checked, the restaurant crew will have to get used to wearing masks and gloves. When customers make their orders, there will be a protective barrier between them and the restaurant workers. Employees will be regularly placing stickers on the floor, which are supposed to advise customers that they should be about six feet away from each other.
For those interested in seeking out employment from McDonald's, there are various ways to apply for a job. Applicants can start searching for job openings in corporate and restaurants in McDonalds.com/careers. If job seekers have an Alexa device or a Google Assistant, they should say, "Help me get a job at McDonald's." If applicants intend to use their smartphones, they will be sent a text and link to continue with the process.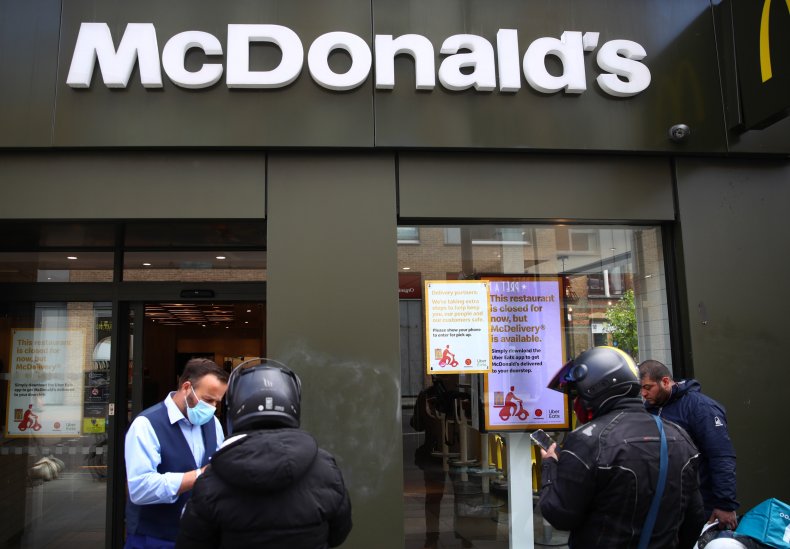 In an interview with the global business news portal, President of McDonald's USA, Joe Erlinger, stated, "We are excited to welcome new employees to our McFamily, and we want candidates and their families to know we have one goal – to keep our people safe. We've put new minimum national standards and nearly 50 new processes in place in our restaurants as they continue to re-open safely and judiciously."
"Our local business owners are proud to help their communities and provide employment and educational opportunities to hundreds of thousands of people this summer," added Erlinger.
About a month ago, Erlinger released a company newsletter detailing the latest guidelines for in-restaurant dining. The most surprising accommodation for social distancing is that PlayPlaces, the playgrounds where birthday parties are typically held, will be closed. Even though the dining areas are reopening, having crowds of children gathered together is out of the question right now.