McDonald's Makes Pitch for Female Customers as Restaurant Flips Golden Arches on International Women's Day
McDonald's customers in Lynwood, California, are being greeted with a progressive twist to the company's iconic golden arches logo on International Women's Day. The company's logo, an M, has been flipped over to become a W in celebration of women around the world.
Patricia Williams, the location's franchisee, flipped her restaurant's sign in honor of the annual day commemorating the movement for women's rights.
In a video shared by McDonald's, Williams describes the struggles she had to overcome in her journey to becoming a major franchise owner in the U.S.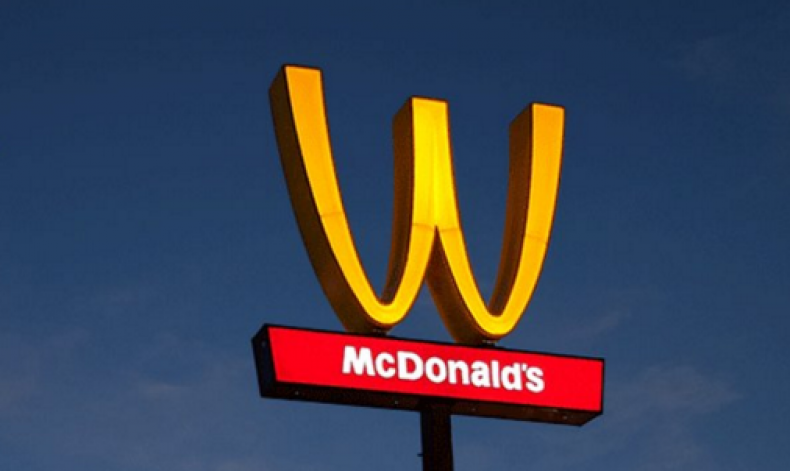 "It took just about everything I had to buy my first restaurant," Williams said, adding that she was running two restaurants and raising two daughters when she and her husband got divorced.
"Those days were hard. I had mouths to feed, but I wasn't ready to give up. The opportunity for a mother to show her kids what it's like to be her own boss. That was invaluable. I was set on changing everyone's mind," Williams said.
"Now, it's 30 years later, and we're not even close to being finished. When life kicks you in the butt, you've got to be willing to say, 'I'm going to be willing to do something different to make it better.'" Today, Williams runs more than 18 locations with her daughters and employs as many as 700 people.
While not all McDonald's stores will be following her lead in flipping their arches, the company has turned its logo upside down on all of its digital channels, including Twitter and Instagram, while 100 restaurants will also have special "packaging, crew shirts and hats and bag stuffers" to mark the occasion.
Read more: Barbie unveils new role models, including Chloe Kim, Amelia Earhart
"In celebration of women everywhere, and for the first time in our brand history, we flipped our iconic arches for International Women's Day in honor of the extraordinary accomplishments of women everywhere and especially in our restaurants," McDonald's Global Chief Diversity Officer Wendy Lewis told Business Insider in a statement.
"From restaurant crew and management to our C-suite of senior leadership, women play invaluable roles at all levels, and together with our independent franchise owners, we're committed to their success," Lewis added.
McDonald's says it is "proud" to say that six out of 10 of its restaurant managers in the U.S. are women, adding: "Without women, there would be no McDonald's" in an online statement.
Other brands are also marking International Women's Day, with Mattel debuting a new line of Barbie dolls based on real women, including Wonder Woman director Patty Jenkins, Olympic gold medal winner in snowboarding Chloe Kim and artist Frida Kahlo.