McDonald's Monopoly Game Was a Scam? The Truth Revealed in New Movie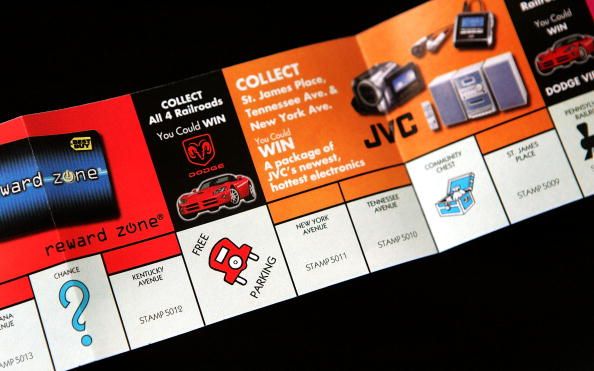 In 2001, the FBI arrested co-conspirators in a decade-long fraud scheme involving the McDonald's Monopoly game. Now Fox will make it into a movie.
In an article published by The Daily Beast in June, writer Jeff Maysh detailed the scheme, the arrests and the overflowing lies. Fox won the bid on rights to the story, according to Deadline. Ben Affleck is slated to direct with Matt Damon starring. Deadpool writers Paul Wernick and Rhett Reese will pen the script.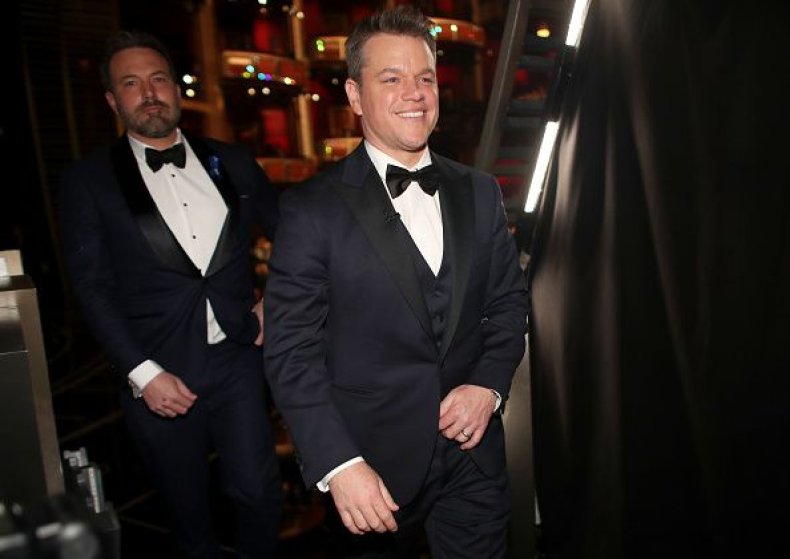 In August 2001, a McDonald's film crew arrived in Westerly, Rhode Island, to film Michael Hoover, who said he had won their Monopoly competition. The McDonald's Monopoly game was created in 1987. McDonald's customers collected Monopoly game pieces attached to various food and drink items in order to win cash, food, a Jamaican vacation and other swag. The game itself was built against the customer. For example, someone can collect three pieces of a railroad, but the fourth piece is extremely rare, something McDonald's did on purpose. This made winning any grand prize one in 150 million. Hoover, however, claimed he had defied these odds and won a grand prize of $1 million.
The Daily Beast article states that the Monopoly board game was invented to warn players about the destructive greed of capitalism. The story's built-in irony is perfect for the plot of a feature film. As the McDonald's film crew and spokespeople listened to Hoover's account, they sensed that he was lying due to his inconsistent details and body language. Much to Hoovers "luck," the cameramen were not cameramen at all, but FBI agents.
The investigation into Hoover's scam was led by Special Agent Richard Dent. It began in 2000 when an anonymous caller informed the FBI that the McDonald's games had been rigged by a mysterious figure called "Uncle Jerry." Winners could buy stolen game pieces from Jerry in cash before they had even won the prizes, sometimes paying upward of $50,000 upfront.
These game pieces were made by Los Angeles based production company Simon Marketing. Their director of security? A man named Jerry Jacobson. When Dent tapped Jacobson's phone, he realized he had unearthed a conspiracy network of mobsters, psychics, strip-club owners, convicts, drug traffickers and more, all who claimed to win over $24 million in Monopoly prizes. This discovery lead McDonald's to assist the FBI in apprehending the con artists.
Jerome Paul Jacobson was an officer with Florida's Hollywood Police department for one year before he was forced to leave after an injury in 1980. He became a security auditor for Dittler Brothers in 1981 and climbed the ranks until he oversaw all production for Simon Marketing, a client of Dittler, and their McDonald's account worth $500 million. Jacobson quickly became obsessed with the money and power, and his greed would ultimately lead to his downfall.
After years of fraudulent activity, the tip came to the FBI in March 2000. Agent Dent named the official investigation Operation Final Answer. It involved a team of 25 agents across the country. In August 2001, the FBI descended upon Michael Hoover, Andrew Glomb, Dwight and Linda Baker, Ronald Hughey, John Davis, Brenda Phenis, and finally Jerry Jacobson. He was taken away in handcuffs.
The trial began on September 10, 2001—a day before the 9/11 terrorist attacks—and the media quickly forgot about the McDonald's Monopoly scandal. More than 50 people were convicted for fraud and conspiracy, sentenced to a year and one day in prison with enormous fines and Jacobson was sentenced to 37 months in prison.
It only goes to show that if you do something illegal on an grand enough scale, they'll eventually make a movie about it.