McDonald's Eco-Friendly Paper Straws Can't Be Recycled and Must Be Thrown Away With General Waste
McDonald's has admitted that the paper straws it introduced into its British outlets as an environmentally friendly measure cannot be recycled, unlike the plastic straws it phased out.
The chain had pulled its plastic straws in September last year and vowed to use paper ones in all its 1,361 branches across the U.K. and Ireland.
The chain used 1.8 million plastic straws a day and insisted when it introduced paper straws that they there were "100 percent recyclable."
But many customers complained the paper straws made it harder to drink milkshakes and dissolved before a drink could be finished, the BBC reported.
Meanwhile, an internal memo seen by The Sun newspaper says that the thickness of paper straws also made it harder for them to be recycled.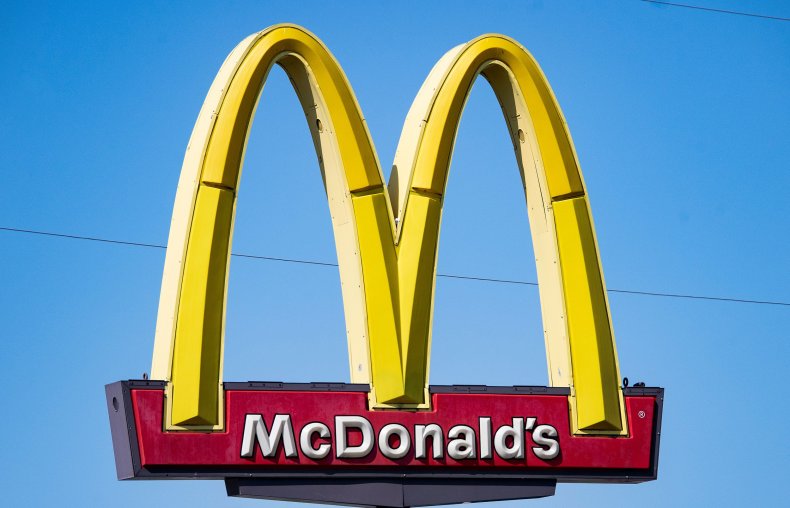 An insider at the chain told the tabloid: "When McDonald's introduced paper straws it was getting pats on the back for being environmentally responsible.
"But it seems like it was a stunt to appease green campaigners because the things go straight in the rubbish. It's ridiculously stupid."
In a statement, McDonald's said: "We strengthened our paper straws so, while the materials are recyclable, their thickness makes it difficult for them to be processed by our waste solution providers.
"We're working with them to find a solution so putting paper straws in general waste is therefore temporary."
"This waste from our restaurants does not go to landfill, but is used to generate energy," the company added.
However the chain has been at the sharp end of criticism over the revelation.
Former climate change secretary Ed Davey said, according to the Daily Telegraph: "It really can't be that difficult to replace plastic straws. People will be left wondering whether this was just greenwash or a monumental cock-up."
Stuart Foster of plastic recycling charity RECOUP said: "Everyone is switched on environmental discussions but the big firms need time to understand what they're doing."
Friends of the Earth's Julian Kirby said: "For too long the debate has been stuck on recycling and how to deal with waste once it is created. We should be thinking about how to avoid waste creation."
"Lips have been a waste-free alternative to straws for millions of years," he added, according to the BBC.
A petition to bring back plastic straws has so far been signed by more than 50,000 people.