McDonald's to Raise Minimum Wage by $1 in Company-Owned Stores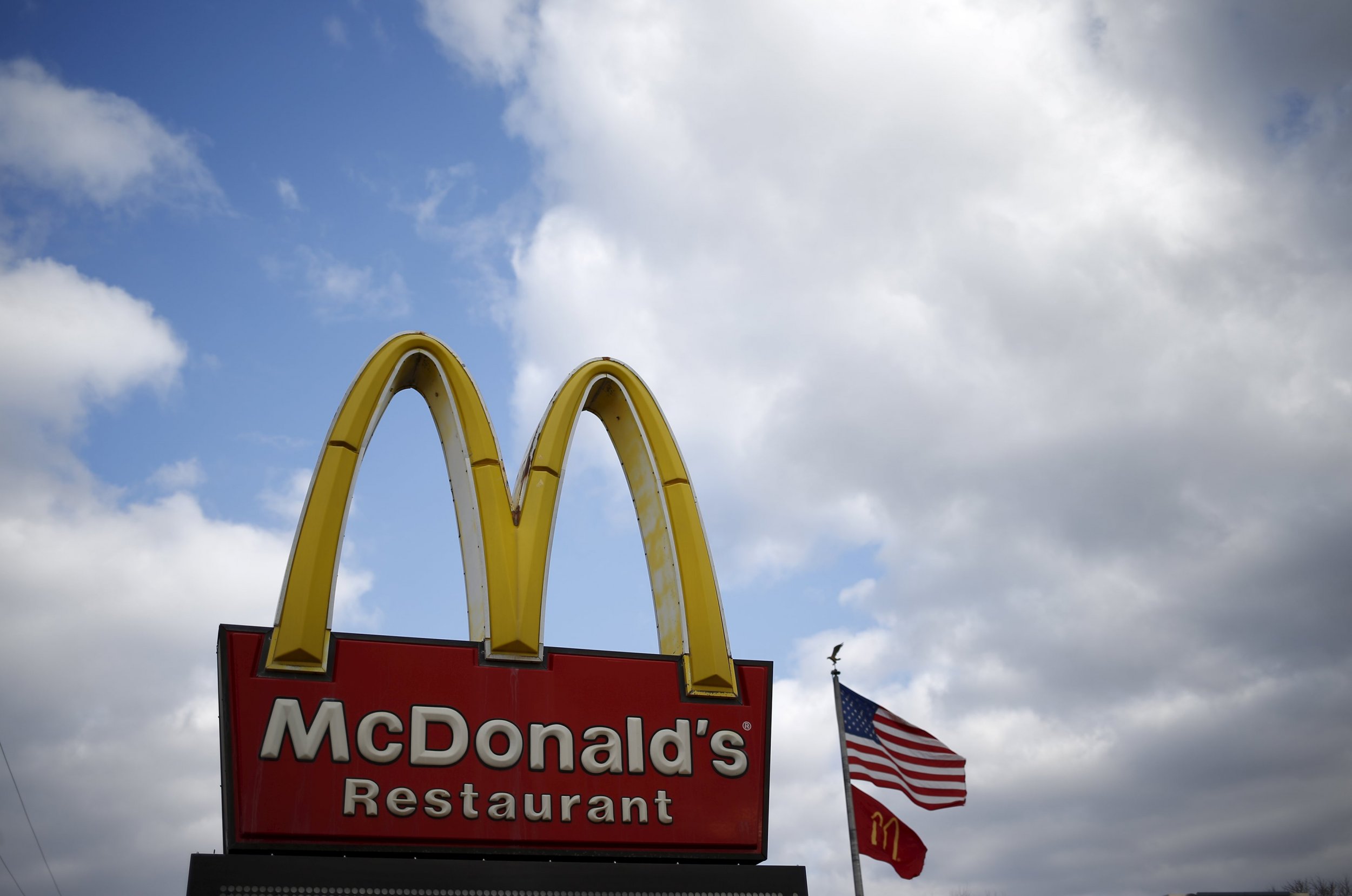 McDonald's is raising the minimum wage and introducing paid time off for 90,000 employees in company-owned stores, the company announced on Wednesday.
The new wage hike of $1 above the local legal minimum wage will affect employees in 1,500 company-owned U.S. restaurants and is part of an effort to make McDonald's a "modern, progressive burger company on many fronts," Steve Easterbrook, CEO of McDonald's Corp., said in an op-ed in the Chicago Tribune on Wednesday.
There are 14,000 McDonald's in the U.S. employing around 750,000 people. Company-owned stores represent around 10 percent of the total number of McDonald's restaurants while the rest are franchise-operated.
The minimum wage increase for full- and part-time employees will go into effect on July 1, 2015. By the end of 2016, the company predicts minimum wage at company-owned restaurants will be at least $10 an hour. Company-owned employees will also be able to take paid time off.
All employees at company-owned and franchise locations will have the opportunity to earn a high school diploma or college credit and improve their language skills, said Easterbrook.
In September, thousands of fast-food workers protested around the country for better wages and the right to unionize. The $10-an-hour wage promised by McDonald's falls short of the $15 hourly wage protesters marched for last year.
The chain, like its rival restaurants, has long been at the center of the controversy surrounding the minimum wage for fast-food workers in America. McDonald's came under fire in late 2013 when, amid protests by fast-food workers demanding a wage hike, the company published its "McResource Line" offering financial and health advice for struggling employees. Among the tips for staff on a budget: singing in the shower to prevent stress, breaking food into pieces and attending church to lower blood pressure, Salon reported. The resource line has since shutdown.
McDonald's also created a mock budget for its employees earning $8.25 an hour, automatically assuming that they would have a second job.
The move follows similar efforts by companies like Walmart, which offered hike in minimum wage in February, and Starbucks, which announced a college tuition reimbursement program for its employees last June.