McDonald's Will Serve Only Humanely Raised and Slaughtered Chicken By 2024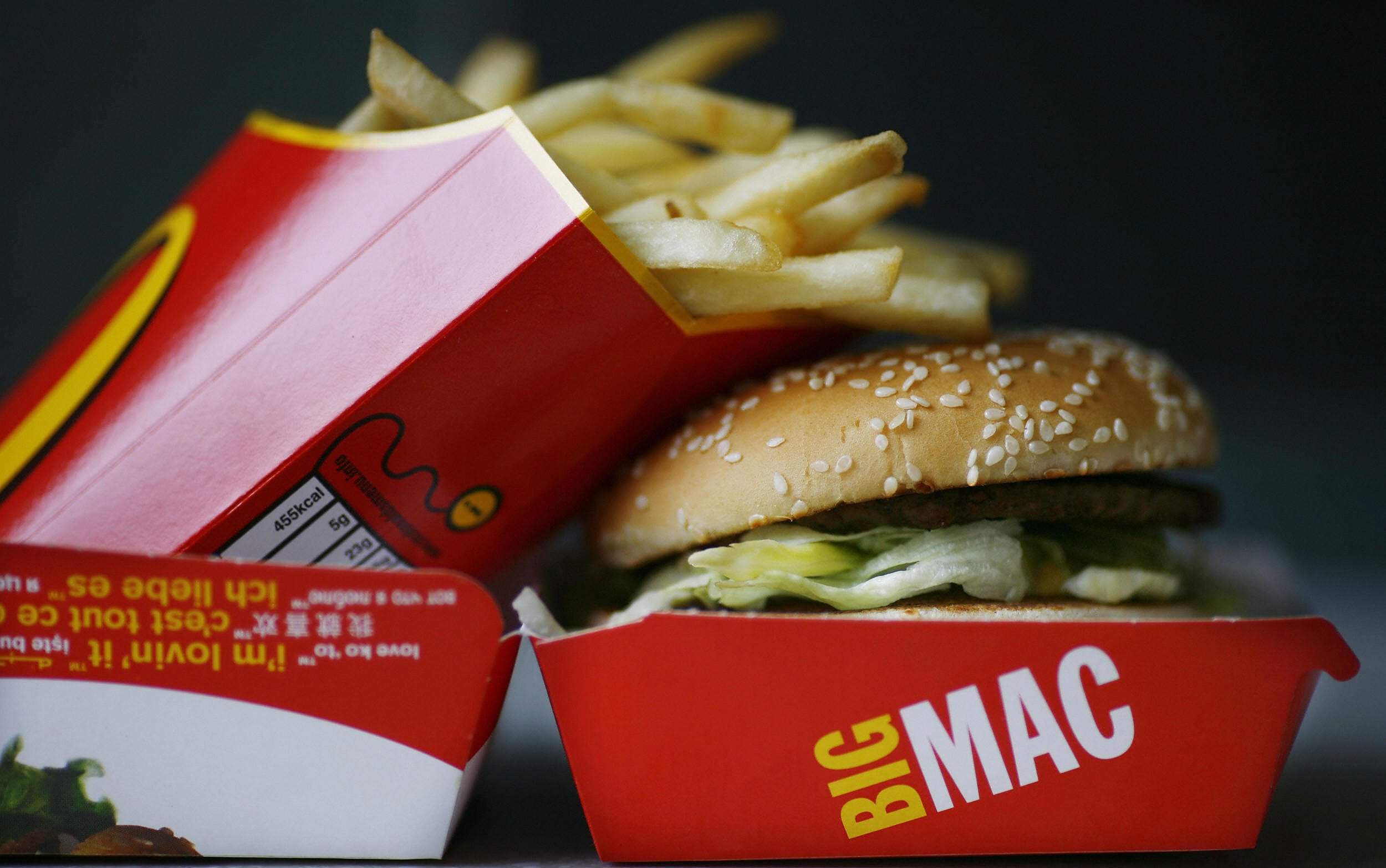 The nation's largest fast food chain will require all chickens to be raised humanely—at least, that is, until they're killed and churned into McNuggets.
McDonald's announced Friday new guidelines for all its chicken suppliers, mandating such bird-friendly standards as access to perches, clean coops, peaceful suffocation instead of live slaughter and pen-to-plate monitoring to make sure birds aren't injured during their growth.
"We believe these new commitments provide the ability to drive and measure continuous improvement for the health and welfare of chickens," Bruce Feinberg, a senior director at McDonald's who oversees chicken, beef, pork, fish and dairy products, wrote on Medium on Friday.
Livestock researcher Temple Grandin, who works with McDonald's and pioneered humane slaughterhouse practices, told Reuters it is "one of the most comprehensive programs that I've seen for chickens."
McDonald's was the second-largest chicken buyer after Kentucky Fried Chicken in 2015. The company buys millions of chickens every year.
Suppliers including Tyson Foods and Cargill Inc. have until 2024 to meet the new standards, which typically boost operating costs for the producers who need to retrofit chicken houses and purchase new equipment to adjust. Both suppliers support McDonald's new standards, according to Reuters.
McDonald's will not raise its prices, saying the higher costs would likely be offset by new customers making "purchasing decisions that they might not have otherwise made," Feinberg told Reuters.
The latest change in the McDonald's food chain follows an announcement in 2015 that the company would only buy cage-free eggs in the U.S. and Canada, and one earlier this year that the company would stop purchasing birds raised with antibiotics. McDonald's, along with Kentucky Fried Chicken and Chick-fil-A, had been criticized for being too slow to ban drugged-up fowl.
McDonalds in 2015 cut ties with T&S Farm in Tennessee after an animal rights group obtained a graphic video that appeared to show operators killing sickly birds by hitting them with spikey poles and standing them on their heads while pulling their bodies. The farm was a contractor for Tyson Foods.
Besides its signature McNuggets, McDonald's serves buttermilk chicken tenders, a variety of crispy chicken and grilled chicken sandwiches and chicken salads.