McDonald's Served Chicken In Its Veggie Wraps, Vegetarians Vent Their Horror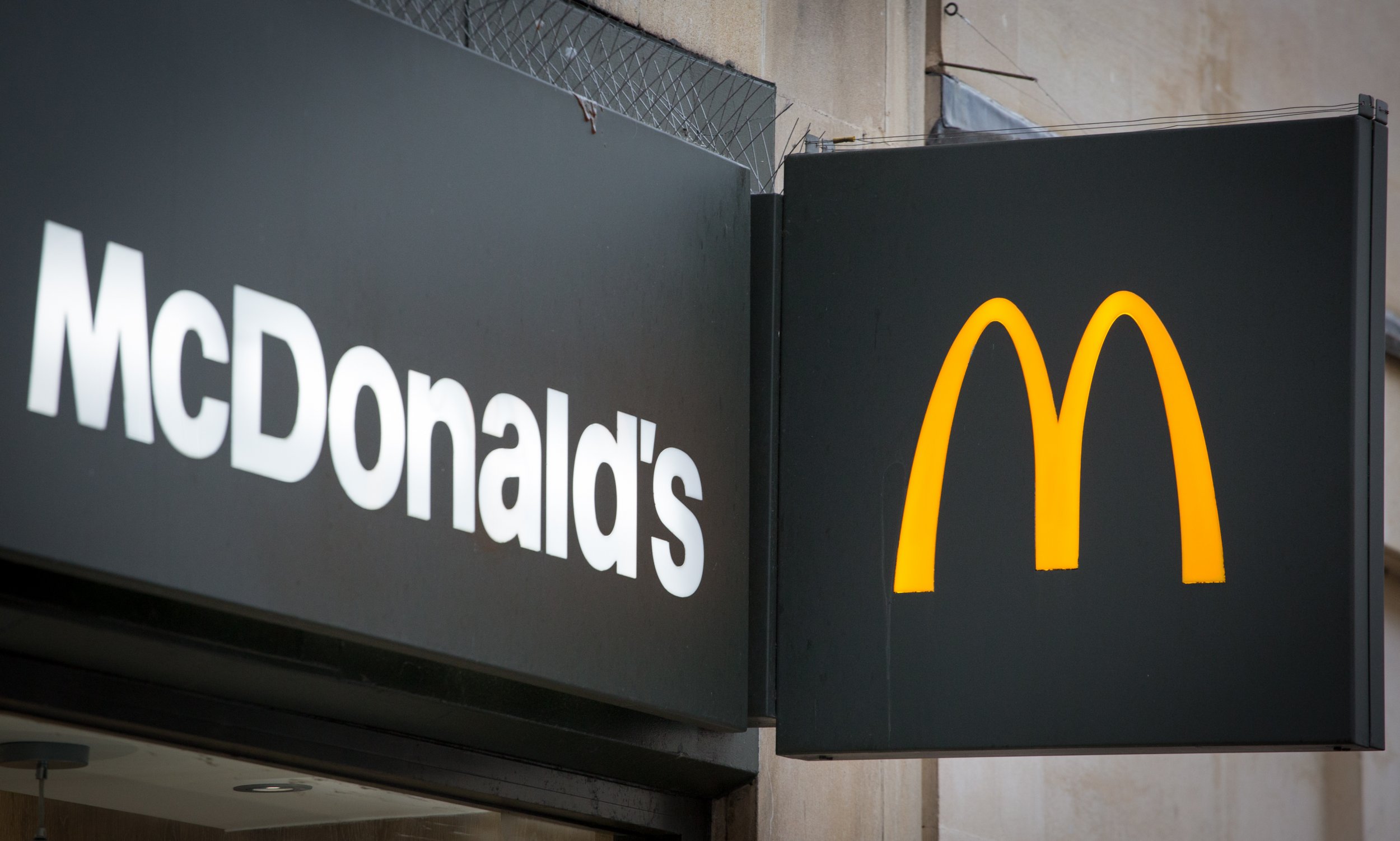 McDonald's has issued an apology after vegetarian customers in some of its stores found chicken in their supposedly meat-free wraps.
At the start of the year, McDonald's announced the new Spicy Veggie One wrap, which would cost £2.99 ($3.93) in its British outlets.
The wrap is supposed to be made with two red pesto vegetarian goujons. However, it appears that restaurant staff have been confusing chicken goujons for the proper ingredient—and disgruntled customers in the U.K. vented their disgust on social media.
Twitter users in Liverpool, Birmingham, Kent, Lincoln, Yorkshire, Elgin, London and Bristol all reported finding meat in the wrap. The chain was alerted to the mistakes earlier in January, the BBC reported.
One Twitter user who said she had been a vegetarian her whole life tweeted: "this has literally put me in tears as I ingested part of this wrap thinking it was veggie."
Another tweeted: "I'm a strict vegetarian and just took a mouthful of chicken, thanks a lot."
A final one tweeted: "My colleague, a vegetarian, didn't exactly expect chicken to be in her veggie wrap when she took a bite... nor did she expect the tomato and spicy relish she didn't want."
Rebecca Butcher from Yorkshire says she had heard about the mistakes being made earlier in January.
"I wanted to wait a little while because I saw people I knew posting that they'd had chicken in their veggie wrap. I gave it a bit of time so it hopefully wouldn't happen to me. I was kind of shocked that weeks later, they're still getting wrong."
"I just felt kinda disgusted," she told BBC Newsbeat.
In a statement to Newsweek, McDonald's said it has apologized to its customers.
"We absolutely recognize that it is not acceptable to serve meat when our vegetarian product has been ordered, and we would like to apologize to any customer who has experienced this.
"We would also like to reassure that we have a number of procedures in place to avoid inaccurate orders, and that, after we saw that mistakes were being made, we introduced a number of additional measures in our kitchens and communicated with all stores to reduce inaccuracies quickly and effectively.
"This action has led to an increase in order accuracy and a reduction in contact from our customers, however we are disappointed that mistakes are still being made. We never want to disappoint customers, and any inaccuracy is not good enough."
The fast-food chain is branching out into offering meals for people who do not eat meat. This week, McDonald's Sweden announced it had added a vegan Happy Meal option to its menu featuring the McFalafel, The Independent reported.
The falafels are made with chickpeas, parsley, garlic and cumin. It follows the success of its McVegan sandwich, a soy-based burger patty paired with an egg-free Special Sauce launched in 2017.