McDonald's Twitter Calls Trump 'Disgusting Excuse of a President,' Praises Obama, Blames 'Compromised' Account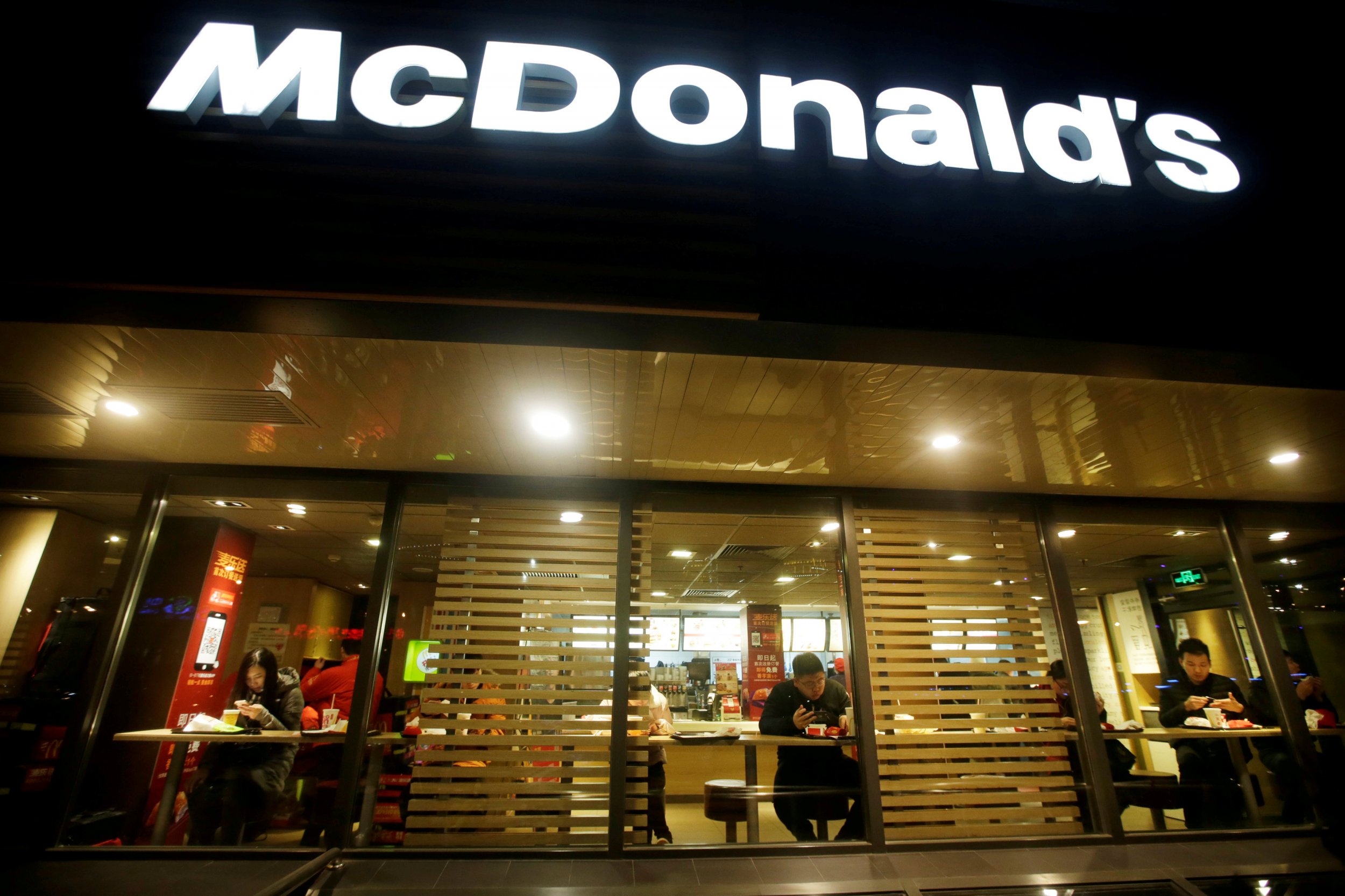 The McDonald's corporate Twitter account tweeted a derogatory message to President Donald Trump Thursday morning before promptly deleting it. The tweet was also initially pinned on its account, meaning it was the first message displayed on its page.
"You are actually a disgusting excuse of a President and we would love to have @BarackObama back, also you have tiny hands," read the tweet.
McDonald's later tweeted that their account had been compromised.
The politically charged message came as a dramatic change in tone from the restaurant chain's tweets about its's all-day breakfast, which were sent out during the rest of the morning.
McDonald's chief executive Steve Easterbrook has not made any specific comments about whether he supported Trump becoming president. During the transition from President Barack Obama's administration, Easterbrook said: "We'll be listening carefully" to the words and actions to the then president-elect.
"No one likes uncertainty," Easterbrook told CNN Money in November. "The sooner we get through this period, and there's some clarity as to the way things are going to go forward, we'll be able to make the long-term decisions of business—just the same as consumers and families."
However, in February, Easterbrook suggested he approved of Trump's nomination as Labor secertary of Andrew Puzder, chief executive of CKE Restaurants, which owns fast-food chains Hardee's and Carl's Jr. Puzder later withdrew his nomination after several Republican senators turned against him.
"I've not met him," Easterbrook said at the time, according to Reuters. "What I would say is that it's positive that he has a good, grassroots understanding of entry-level jobs. That is something that's important to all of us."
Certainly, Trump is known to be a fan of McDonald's. During the campaign he detailed his love of the fast-food giant, telling CNN: "The Big Macs are great. The Quarter Pounder. It's great stuff."
In fact, Trump even appeared in a McDonald's commercial, displaying his love for their food, in 2002.
​