McDonald's Worker Hit by Driver Who Claimed Their Order Was Wrong: Police
A McDonald's employee is in critical condition after being hit by a car due to a dispute over an order. The incident occurred in Decatur, Georgia, in the early hours of Monday.
DeKalb County police officers responded and found the employee, who has been identified as a woman in her late teens, at around 3 a.m. at the McDonald's at 2077 N. Decatur Road in Decatur.
A DeKalb police spokesman told 11Alive News: "The victim, an employee of the McDonald's, appears to have gotten into a dispute with the driver over an order being wrong."
The McDonald's employee was taken to the hospital in critical condition. Police have said that no suspects have been identified and that the investigation is active and ongoing.
In a statement provided to 11Alive, McDonald's Owner/Operator Lulo Mattei said: "We are saddened by the incident that happened at our restaurant and are fully cooperating with the DeKalb County Police on this active investigation. Our biggest priority is always the safety and well-being of our employees and customers at our restaurants."
A spokesperson for McDonald's also told 11Alive that the initial order placed was correct.
The DeKalb County police department has been contacted for comment.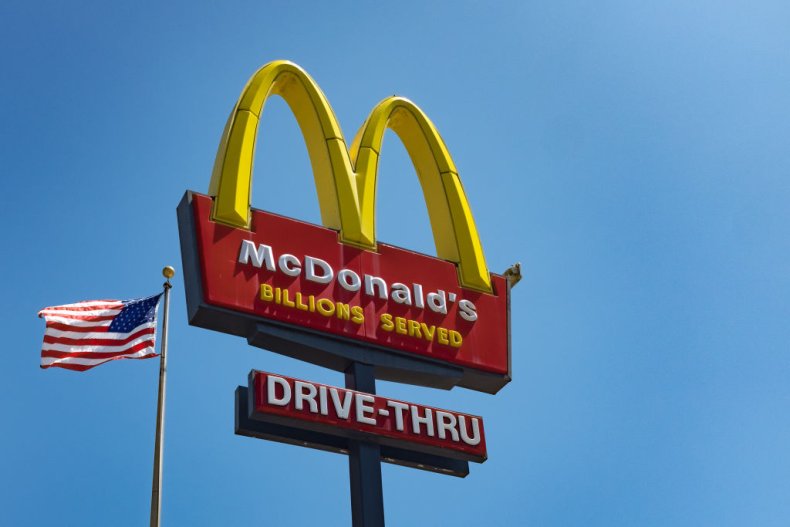 This isn't the first time a dispute over a McDonald's order has resulted in criminal activity.
In January, a woman in Florida was arrested and charged with disorderly conduct and resisting arrest without violence, after threatening to rob the restaurant. This incident was sparked by the woman being enraged by being charged 25 cents for a dipping sauce.
In December, an Ohio man was jailed for three years for throwing a hot coffee at a McDonald's worker after he received the wrong order. The man had ordered one cup of coffee but the employee accidentally gave him two, and when she asked to see his receipt the customer threw the two cups of coffee at her. The McDonald's worker was taken to hospital and treated for first degree burns to her face, neck, and shoulder.
In September, also in Ohio, the tables were turned when a McDonald's manager threw a blender in the face of a customer who complained about her food. After waiting for 20 minutes after complaining, the customer brought her food back into the restaurant from her car and threw bags of food at the manager. The manager retaliated by throwing a blender at the customer, resulting in the customer suffering from a broken nose and a broken cheekbone.