McDonald's Worker Used Clients' Card Details to Go on Shopping Spree: Cops
A Louisiana McDonald's employee allegedly stole dozens of customers' card details to fund an online shopping spree, according to police.
The Sulphur Police Department (SPD) told Lake Charles news station KPLC that Dayshia Nicole Hardy, 20, was arrested on suspicion of identity theft earlier this week. Officers shared a list of dozens of names of people who might have become a victim of identity theft when they placed an order at the McDonald's at 297 S. Cities Service Highway.
According to a report by the AARP, some 42 million Americans fell victim to identity fraud in 2021. The AARP also found those same Americans had been defrauded out of $52 billion in total losses.
Hardy allegedly stole customers' information by taking photographs of their credit or debit card used to pay for food, KPLC reported. She had been employed at the McDonald's location for about a month.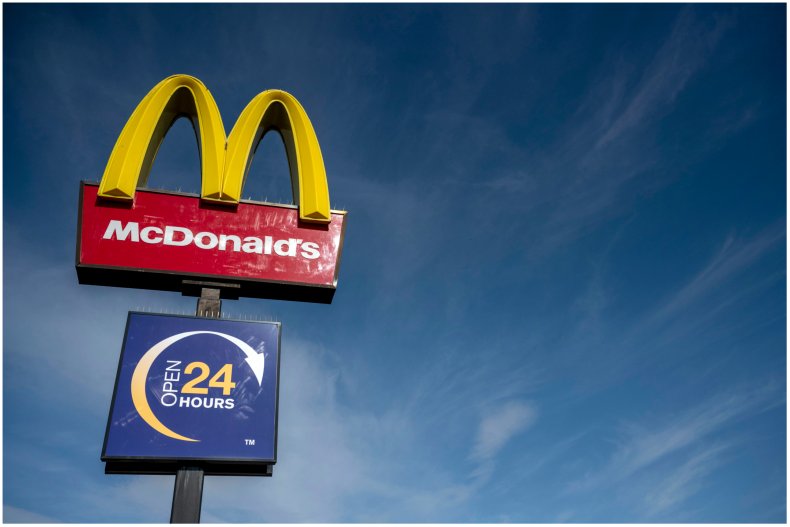 Detective Jeremy Cain said Hardy and a friend used the card details of 53 people to go shopping, and that there is another suspect who will be charged.
An SPD spokesperson said in a Facebook post on Sunday that officers are currently carrying out an investigation into the alleged cases of identity theft. Those who are or know the people listed by the police are asked to contact the SPD office on 337-527-4598, their work cell on 337-287-5632 and dispatch on 337-527-4550 option 1 and asked to be transferred.
KPLC said the people who had confirmed their information had been stolen have closed these accounts and are in the process of obtaining new ones.
McDonald's franchise spokesperson Neil Patel told the network: "It's an ongoing investigation and we are cooperating with the local authorities. At this point, we are unable to comment as we do not want to interfere with the investigation."
There have been previous occasions when fast food employees allegedly stole customers' details to fund a shopping spree.
Earlier this year, Florida KFC employee Markquerva Lumar, then 19, allegedly took photos of customers' cards to go on a spending spree.
The Bradford County Sheriff's Office said in a Facebook post: "Thorough investigation revealed that Ms. Lumar would receive a customer's credit/debit card at the drive-thru window and then use her personal phone to take pictures or videos of the front and back of the card.
"After leaving work, Ms. Lumar would locate information from the internet to assist in purchasing online orders in the victim's name for her personal benefit."
Newsweek reached out to the Sulphur Police Department for comment.