McDonald's Is Facing Sexual Harassment Claims From Workers Backed by Time's Up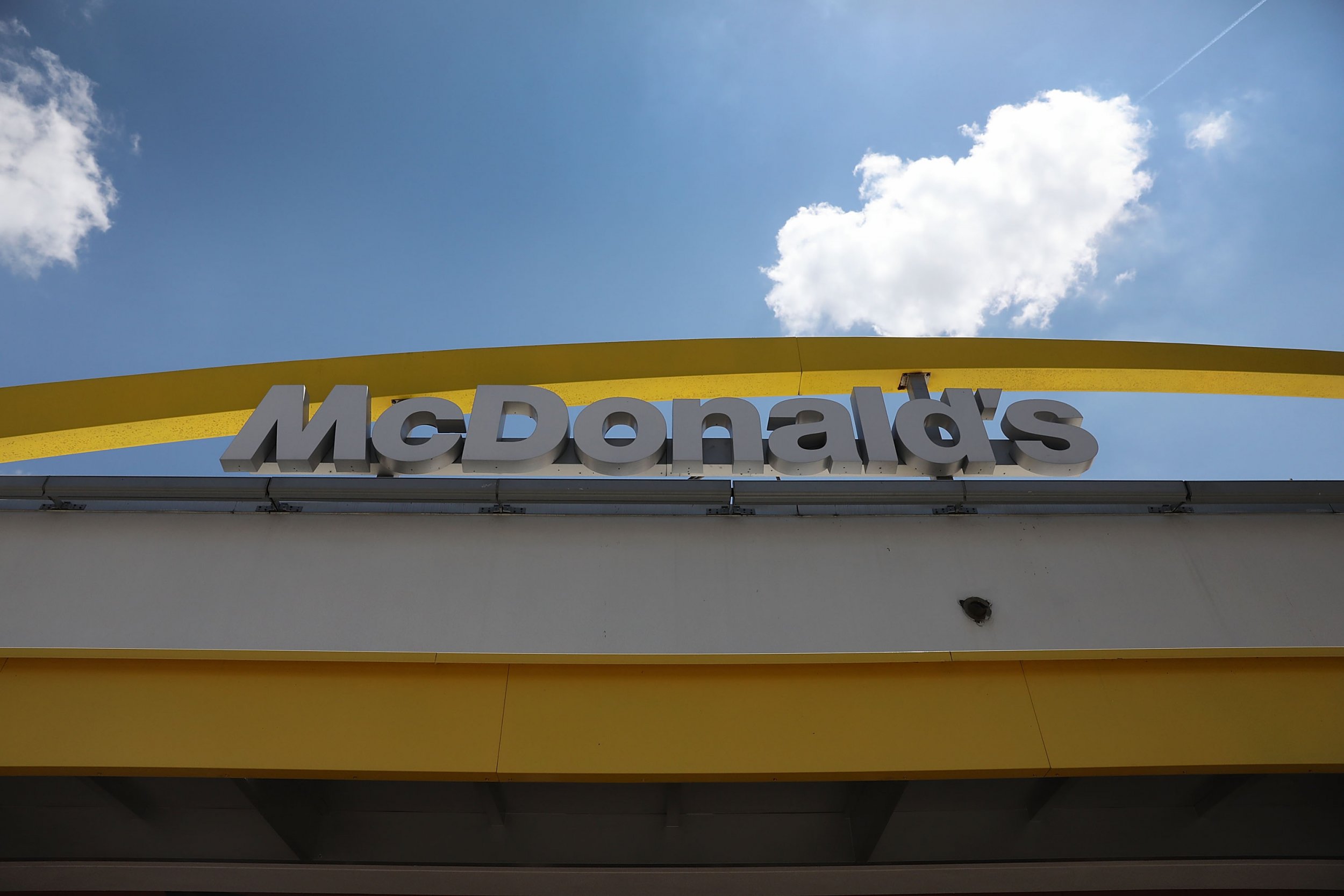 Fast food giant McDonald's is facing sexual harassment claims from at least 10 women and girls in a legal effort backed by the Time's Up Legal Defense Fund launched in January in the wake of the #MeToo movement.
The workers, one of whom is just 15 years old, say they have experienced unwanted groping, indecent exposure, lewd sexual comments and advances from supervisors at locations across nine different cities, including Chicago, Detroit, New Orleans, Los Angeles, Miami and Orlando.
Some allege that when they tried to file complaints about the harassment, they faced retaliation. Others say they were mocked, or that their concerns were simply ignored.
Now, their complaints have been filed with the U.S. Equal Employment Opportunity Commission in a legal bid launched by Fight for $15, a campaign group that aims to increase pay for low-wage workers.
The Time's Up Legal Defense Fund, which was launched by the National Women's Law Center—and has seen widespread support from celebrity figures, including Nicole Kidman, Kerry Washington and Emma Watson—has agreed to cover the legal costs.
Breauna Morrow, a 15-year-old McDonald's worker in St. Louis, said during a telephone press conference organized by Fight for $15 that her supervisors did nothing when she complained that a coworker had repeatedly harassed her using graphic sexual language.
"His comments about my body and the things he would do to me made me deeply uncomfortable," Morrow said. "It was so graphic that I'm embarassed to say it out loud today."
"When I told my manager, he didn't take me seriously and said, 'you will never win that battle,'" Morrow said.
At a location in New Orleans, one worker described how managers mocked her when she tried to complain about a coworker who groped her.
"One of them told me I was probably giving 'sex appeal' to the coworker," Tanya Harrel said.
Her managers' responses to her complaint left her feeling so "helpless and afraid," she said, that when a second coworker allegedly pinned her to the wall, "exposed himself and tried to force [her] into sexual intercourse" in a bathroom, Harrel did not feel she could turn to management for help and did not report the incident.
Their legal complaints have been filed just days ahead of the company's annual shareholder meeting in Oak Brook Illinois on Thursday.
It comes two years after McDonald's promised to review allegations made by workers who filed a series of sexual harassment complaints against the company through Fight for $15. "Today, the problem hasn't been fixed," the campaign group said in a tweet.
"The #MeToo movement may have changed things for actresses in Hollywood, but these new charges show that sexual harassment is still on the menu at McDonald's," Adriana Alvarez, a McDonald's worker from Chicago and member of the Fight for 15 National Organizing Committee, said in a statement shared by Fight for $15.
McDonald's spokeswoman Terri Hickey told Newsweek in a statement that McDonald's "takes allegations of sexual harassment very seriously" and said the company is "confident our independent franchisees who own and operate approximately 90 percent of our 14,000 U.S. restaurants will do the same."
Hickey added that there is "no place for harassment and discrimination of any kind in the workplace."
Fight for $15 has said the restaurants involved in the lawsuit are operated by franchisees, rather than being run by the company itself. The company has maintained that its franchises operate independently from the company, which will likely complicate the legal battle.