McDonald's Employees Launch 'MeToo' Movement For The Fast Food Chain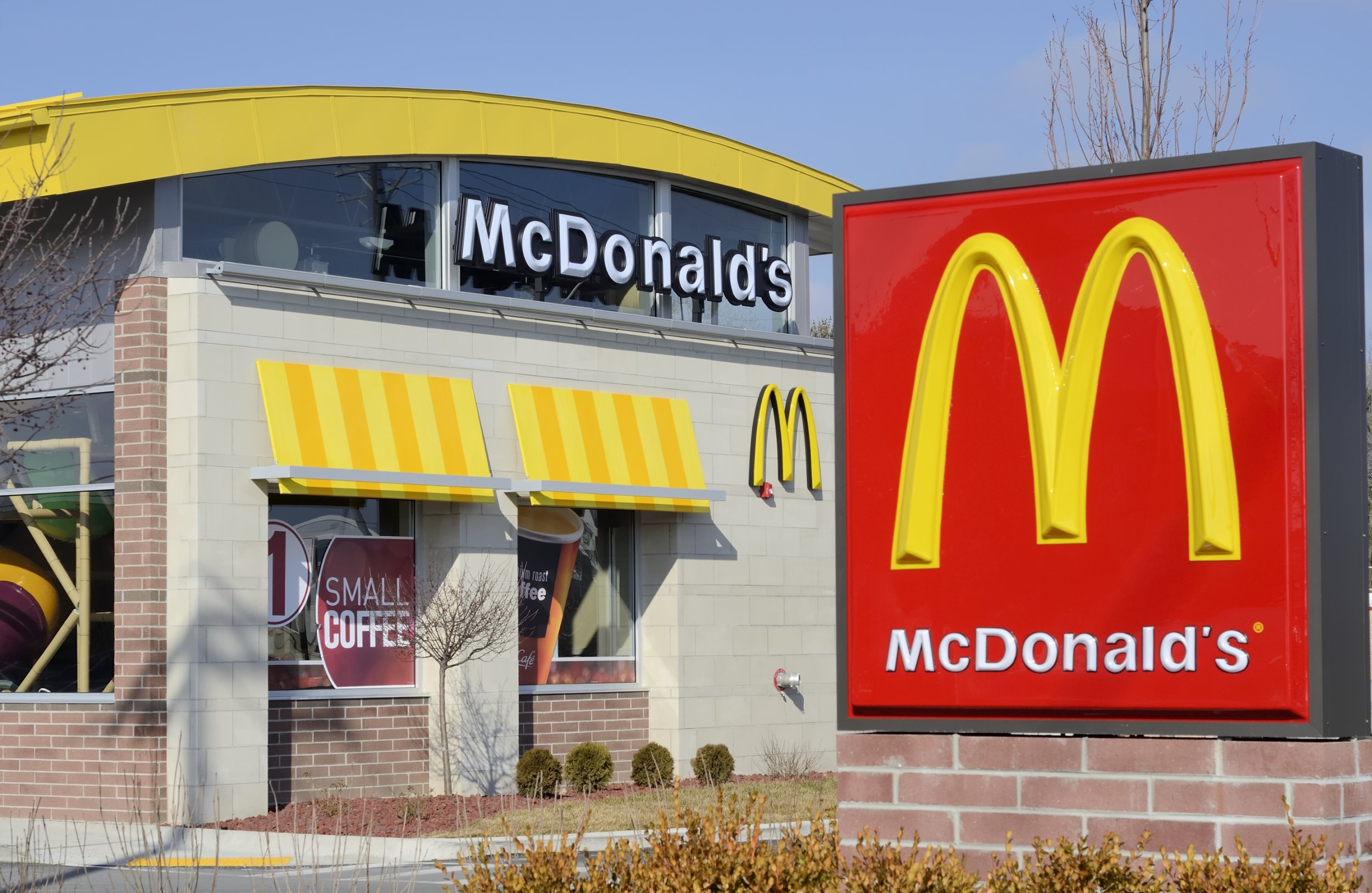 McDonald's is currently facing down 25 worker-filed lawsuits claiming that sexual assault occurred while on the job.
McDonald's and its nationwide franchise locations have regularly ignored claims from women of assaults occurring in the workplace, according to The New York Times. A few of the alleged victims were assaulted as teenagers, the youngest claiming to have been 16-years old when she was assaulted.
The newly-filed lawsuits were submitted in a variety of places. Two spawned from previously-filed worker complaints, three were sent in as civil rights lawsuits, and twenty were sent to the Equal Employment Opportunity Commission.
The plaintiffs behind the complaints are being back by the American Civil Liberties Union, the labor group fight for $15, and the Time's Up Legal Defense Fund, which spawned last year as an extension of Hollywood's #MeToo movement. Together, the three groups intend to fight McDonald's and improve the fast food chain's environment for women across all 14,000 North American locations.
Amongst those suing, only a few have publically shared stories about their assault experience. Brittany Hoyos, who worked at a McDonalds in Tucson at age 16, was harassed by her manager shortly after starting the job. He would text her about her outfit, poke at her hair, and he once attempted to kiss her, according to the report. Hoyos attempted to put a stop to his advancements, she rebuffed him and contacted her supervisors.
Her attempts were met with retaliation as she was singled out in punishments. Hoyos was demoted from her role as a crew trainer and later fired for arriving to a shift late and a series of minor infractions that her co-workers were also culpable for doing.
"For three years, we've been speaking out, filing charges and even going on strike to get McDonald's to confront its sexual harassment problem," said Tanya Harrell, another McDonald's worker from Gretna, Louisiana who's suing the company, said in a statement. She claims that a coworker had once attempted to rape her within one of the restaurant's bathroom stalls.
Jamelia Fairley had her hours cut and was denied a transfer after reporting that her coworkers groped her and made sexual comments about her 1-year-old daughter. She decided to protest McDonald's to build a better future for her daughter. "I was thinking about my daughter," Fairley said "What if she has to work for McDonald's one day and something like this happens to her? What if no one stands up for her?"
The 25 lawsuits only represent a fraction of the nearly 5,000 assault cases that have been brought to the Time's Up Legal Defense Fund since their founding last year, many of which stemmed from low-wage workers. Suing McDonald's is a strategic litigation move on the part of the group. They hope that by changing McDonald's, one of the biggest restaurant chains in the world, other restaurants will be encouraged to alter their policy. Restaurant workers file more sexual assault claims than any other industry.
On Tuesday, the Time's Up group released a letter addressed to McDonald's executive group asking for a zero-tolerance sexual assault policy. The message calls for the chain to require all locations take steps to prevent sexual assault, including a required company-wide harassment training seminar. Time's Up also would like to ban the possibility of retaliation for those who report their assault. Lastly, they require transparency from McDonald's, and every sexual assault that occurs needs to be publically reported.
McDonald's has yet to directly address the various lawsuits that spawned on Tuesday, but they did send a letter to Top Chef host and executive producer, Padma Lakshmi, who has been with the fast-food chain employees every step of the way.
"We have enhanced our policy so that it more clearly informs employees of their rights, more clearly defines sexual harassment, discrimination and retaliation, and provide examples of what unacceptable behavior looks like," it read. The letter promises things are changing. McDonald's will be rolling out a complaint hotline in the coming months as well as training for front-line employees.