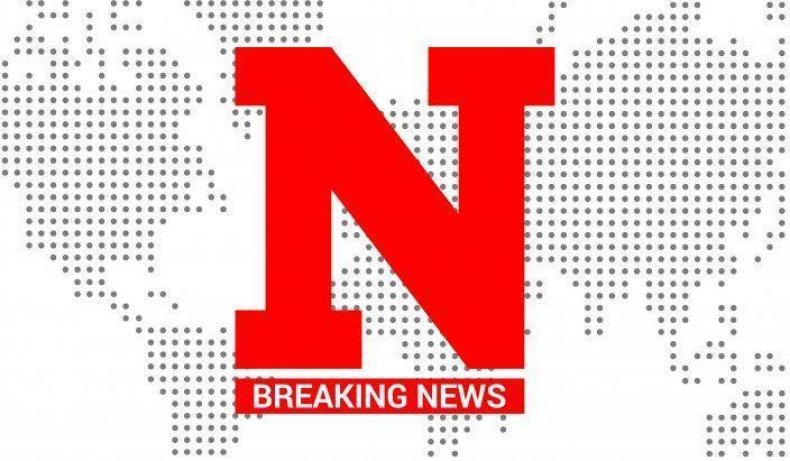 Update 3:32 p.m. ET: An order of all-clear has been issued at McGhee Tyson Air National Guard Base in Louisville, Tennessee, after an earlier call reported a suspicious individual possibly carrying a rifle. A complete sweep of the base was performed, with no threat being detected.
"These reports must be investigated properly in today's environment. And we did," Lt. Col. Travers Hurst told Newsweek.
The McGhee Tyson Air National Guard Base in Louisville, Tennessee, is on lockdown after a call was received reporting a "suspicious individual" who was potentially in possession of a rifle, according to a spokesperson for the 134th Air Refueling Wing, which operates at the base.
Lt. Col. Travers Hurst told Newsweek on Wednesday that the call came in around 11:15 a.m., at which point law enforcement officials responded. The response includes deputies from the Blount County Sheriff's Office and officers from the Knoxville Police Department and the Alcoa Police Department.
Hurst added that law enforcement is currently doing a sweep of the area to determine whether there is a valid threat. He stressed that a potential active shooter situation has not been confirmed.
Military sites are already on high alert after two high-profile mass shootings at bases in December.
In early December, a sailor fatally shot two Defense Department civilian workers at the Pearl Harbor Naval Shipyard in Hawaii before turning the gun on himself.
Two days later, a second lieutenant in the Royal Saudi Air Force opened fire using a 9mm Glock at Naval Air Station Pensacola, in Florida, killing three. Escambia County Sheriff's Office deputies responded quickly to the incident, killing the perpetrator, a pilot who, along with his Saudi peers, had been receiving training from the U.S. military at the base.
Attorney General William Barr said Monday that the incident constituted "an act of terrorism."
"The evidence shows the shooter was influenced by jihadist ideology," Barr added.
Barr announced that 21 other members of the Saudi armed forces receiving U.S. training were to be expelled following an investigation into the Pensacola shooting. While not directly tied to the actions of the perpetrator, Mohammed Saeed Alshamrani, the service members were discovered to have had contact with child pornography or controlled social media accounts "containing jihadi or anti-American sentiment."
In part catalyzed by the recent shootings, the Marine Corps announced a new policy expanding access to firearms on bases, which are under heavy restrictions. In many instances, qualified Marine Corps law enforcement personnel will now be able to carry concealed, privately owned firearms while off duty.
President Donald Trump has previously voiced interest in directing military bases to expand access to concealed carry.
This is a breaking news story and will be updated as more information becomes available.