Mclean Fire: Virginia Mansion Burns Down After Fire Rips Through House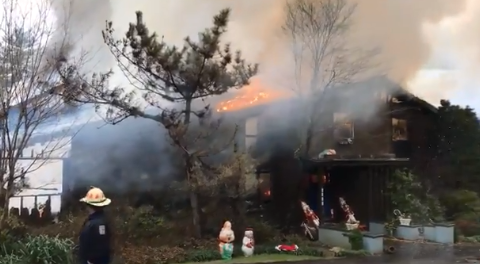 A fire ripped through a mansion in Mclean, Virginia, on Friday, local news reports confirmed. Video from the scene showed flames overwhelming the large house, covering more than half of the premises.
Mclean is close to Washington, D.C., and home to many government officials. No information was released about the owners of the home, though authorities said no injuries were reported and everyone was accounted for, according to WRC-TV.
It was not immediately clear how the fire started, and the cause remained under investigation. Part of the home, located on Malta Lane, had collapsed from the fire.
Firefighters from multiple departments were dispatched to the scene and got the fire under control close to 3 p.m., Patch reported.
There were more than 364,000 home fires in 2016, according to the United States Fire Administration. Fifty percent of the fires were caused by cooking, 9.6 percent were caused by heating, 6.6 percent were caused by "carelessness," and 6.5 percent were caused by electrical malfunction.