We Have Many Questions for the Trump Administration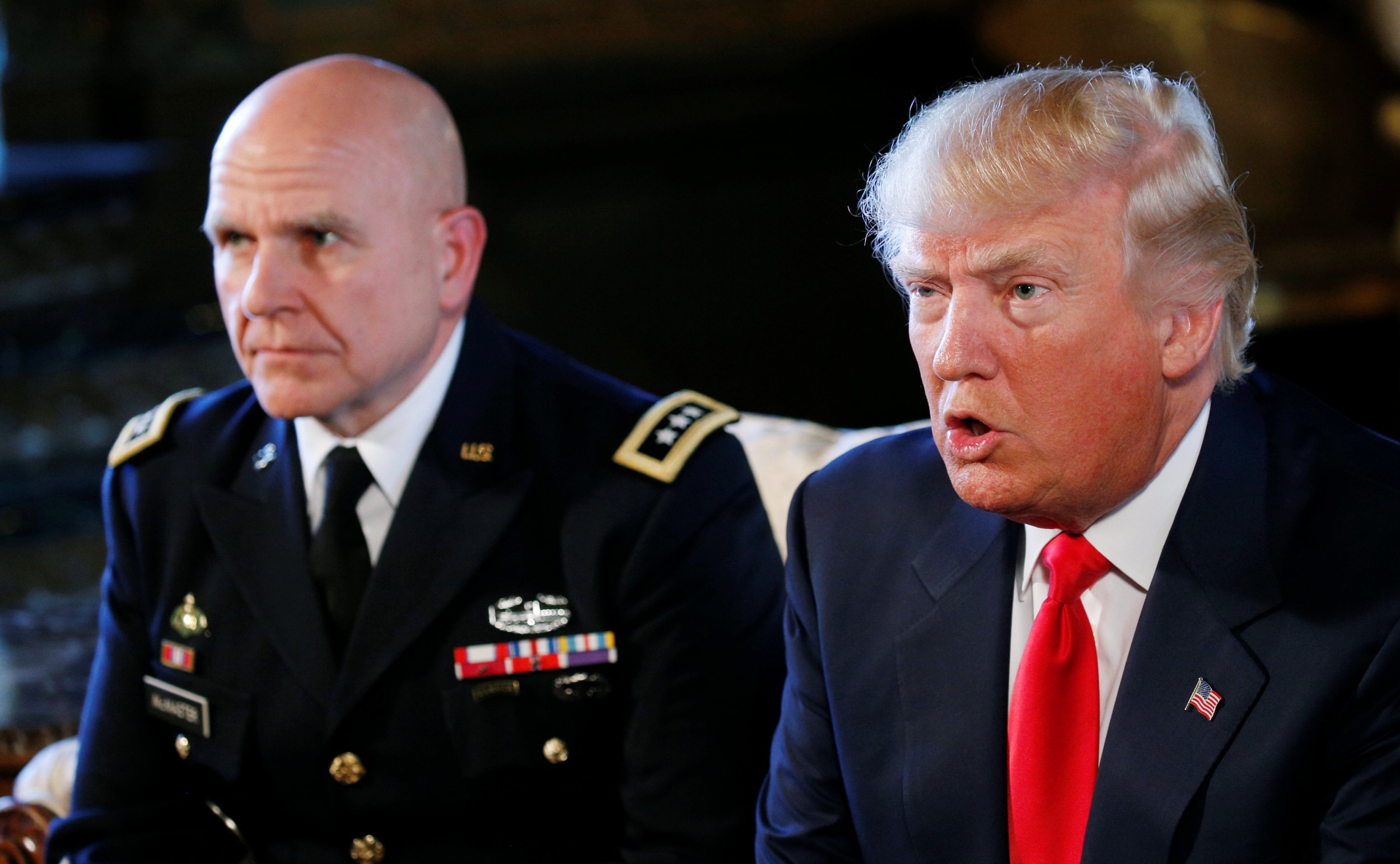 National Security Advisor General H.R. McMaster opened Tuesday's daily White House press briefing with a joke. Taking over for Press Secretary Sean Spicer, McMaster said he'd be offering a detailed itinerary of Trump's first trip abroad as president, then deadpanned,"Sean tells me there's another topic you might want to talk about, as well."
There was another topic, indeed, and it involved neither Twitter forums with young people in Saudi Arabia nor performances of the La Scala Philharmonic Orchestra during the G7 summit on Sicily, both of which are on the president's agenda. Instead, nearly all questions were about Trump having supposedly intentionally leaked classified intelligence last week to Russia, which was reported by the Washington Post on Monday night. That information reportedly involved longstanding Islamic State group plans to bring down a civilian aircraft using a bomb concealed inside a laptop.
In the question-and-answer session that followed, McMaster said on eight separate occasions that Trump's revelations to Russian Foreign Minister Sergei Lavrov and Russian Ambassador to the U.S. Sergey Kislyak were "wholly appropriate." He refused, however, to say whether Trump had discussed making such revelations beforehand with either McMaster or Secretary of State Rex Tillerson.
"The premise of that article was false," McMaster said, effectively repeating what he first said after the Washington Post story broke on Monday evening.
McMaster proved a blunt, capable defender of the administration, even if he left many questions unanswered, especially regarding whether foreign intelligence sources were compromised by Trump's apparently impromptu leak.
"National security was put at risk by this leak -- and leaks like this," McMaster said, suggesting repeatedly that leakers are the sole culprits of this story. This is a popular White House refrain, in line with the belief that a bureaucratic "Deep State" is trying to undermine the administration from within.
McMaster generally tried to downplay the Trump leak as the commonplace sharing of information. Yet he could not say why, after the conversation with the Russians, Tom Bossert, a high-ranking homeland security adviser in the White House, reportedly sought to alert the Central Intelligence Agency and the National Security Agency. That would suggest a more sensitive situation than what McMaster described.
The press briefing was short. Questions about Trump's foreign trip were few. As with the previous day's briefing, it concluded with CNN's Jim Acosta shouting at an empty podium: "We have more questions, general."
We all do, Jim.